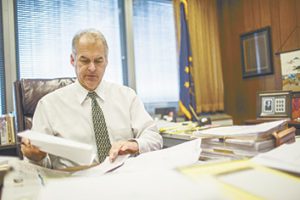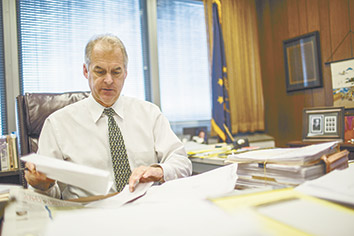 While some legal scholars lament the deterioration of Gideon v. Wainwright 50 years after the landmark Supreme Court of the United States decision, Marion Superior Judge David Dreyer is calling for an expansion of the principle to include civil litigants.
Read More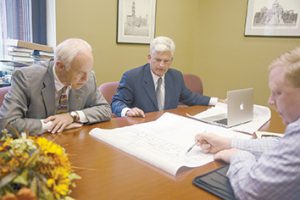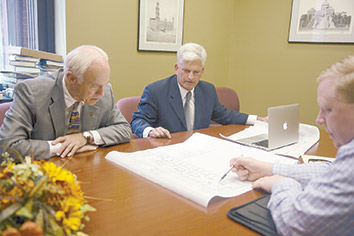 A change in policy from its largest contributor is pushing Indianapolis Legal Aid Society to introduce itself to a wider audience.
Read More
One of the first cases on the Indiana Supreme Court's fall oral argument calendar also could be among its most controversial and biggest in terms of potential dollars at stake.
Read More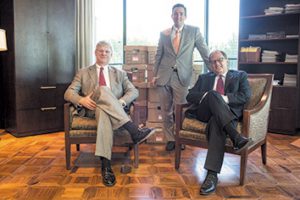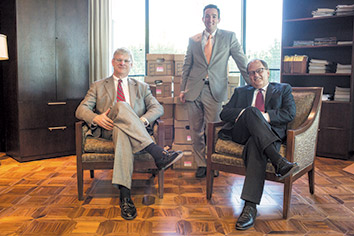 Several attorneys recently have departed established firms to form their own practices, leveraging their legal talents, goodwill and loyal clientele to satisfy entrepreneurial longings.
Read More
Seated alone at the table in front of the Indiana General Assembly's Commission on Courts, Vanderburgh Circuit Judge David Kiely recently asked for a new magistrate in his court.
Read More
Growing tension between the bench and bail bond agents has been shoved into the spotlight at the Statehouse and could be the subject of bills introduced during the 2014 session of the Indiana General Assembly.
Read More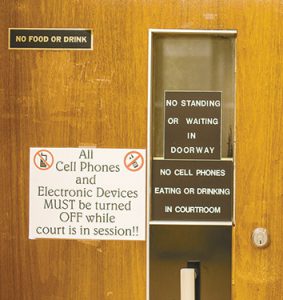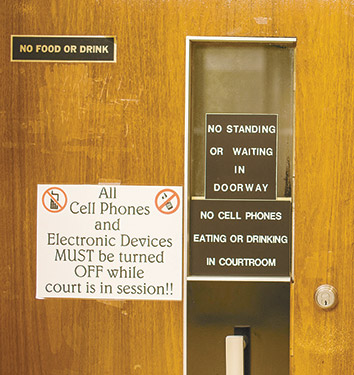 Judges in Marion County were rightly troubled recently by multiple instances of cellphone video taken in court winding up online, which included secretly recorded video of a criminal informant's testimony.
Read More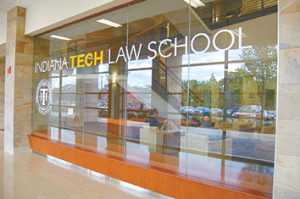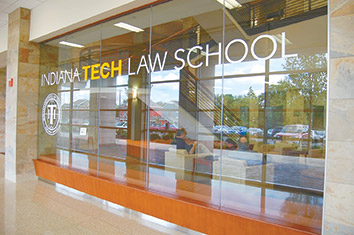 Indiana Tech Law School recently held a series of open houses to give professors, lawyers and community members a peek inside its new building.
Read More
The Indianapolis legal community is mourning the sudden death July 16 of attorney Joe Russell.
Read More
Modern airliners are filled with technology that has made flying safer than ever. According to MIT statistics professor Arnold Barnett, in the last five years, the death rate for airline passengers in the United States has been one in 45 million flights. At that rate, a passenger could fly daily for an average of 123,000 years before being involved in a fatal crash. While technology such as GPS and auto-landing systems has minimized the chance for human error, especially in poor-visibility landing conditions, there is a drawback. Asiana Flight 214 is likely to become a prime example of how technology can actually cause aviation disasters instead of preventing them. Flight 214's collision with the seawall just short of the runway at San Francisco International Airport demonstrates what can happen when technology does not work as intended.
Read More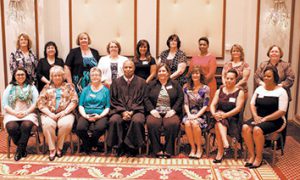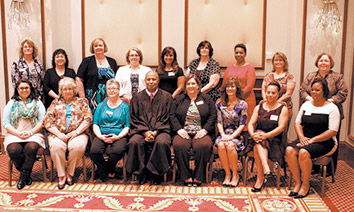 Marion Superior Judge David Shaheed paid tribute to the professionals of the Indiana Paralegal Association at the group's annual meeting July 17.
Read More
Regardless of our career paths, we've all experienced a moment when we've watched a peer in action – doing his or her job and doing it very well – and the realization came that this person truly is a role model for our respective professions. Whether the admiration you feel is the result of a big win in court and is splashed across newspapers and TV screens, or the quiet day-to-day way the person works with clients and mentors young lawyers, the Indiana Lawyer would like to recognize the work ethic and dedication that makes certain lawyers stand out.
Read More
I am sitting at my desk, back from vacation, swamped under the combination of the paperwork that accrued while I was gone and what seems like an unusual amount of pre-term work. I am realizing that I am also just four weeks away from teaching a four-credit contracts course for the first time in 10 years and wondering "What was I thinking?" Although some professors can glance at their notes, stroll into class and conduct a brilliant session, I've always been the kind that has to review everything, rewrite my notes and build up a certain level of anxiety before teaching, like the actor who falls flat if she doesn't experience stage fright. In other words, I've signed up for what could be a world of pain in the fall semester of 2013.
Read More
James Bell and Michael Gaerte discuss things to know before entering into a fixed fee arrangement.
Read More
How do you do more with less? Simple answer: smarter staff! Skip the next generation of hardware or software and concentrate on an upgrade strategy that always pays dividends: training.
Read More
New lawyer responds to Indiana Lawyer about changes being considered to state's bar exam.
Read More
In this issue, Robert Hammerle reviews "The Way Way Back" and also remembers C. Joseph Russell, an Indianapolis attorney who died July 17.
Read More
The IL Daily delivers legal news to your email inbox. In case you missed it, following is a recap of some of the stories reported online since the last issue of Indiana Lawyer. To subscribe to the IL Daily, visit www.theindianalawyer.com.
Read More
7th Circuit Court of Appeals July 12 Civil – Wrongful Arrest/Excessive Force Miguel Gutierrez v. Michael R. Kermon 12-2934 A man's federal lawsuit against two Indianapolis Metropolitan Police Department officers and the city will go forward after a federal judge rejected one officer's interlocutory appeal. Miguel Gutierrez sued IMPD officers Michael Kermon and Jason Thalheimer […]
Read More
Read who's recently been suspended by the Indiana Supreme Court, received a public reprimand or resigned.
Read More
As the DTCI state representative for DRI, I think it beneficial to remind the defense bar why membership in DRI is so important.
Read More
He is a graduate of Indiana University Bloomington and the Valparaiso University School of Law. He served as a Marion County Deputy Prosecutor and Commissioner at both the Arrestee Processing Center and traffic court before his election to the Marion Superior Court bench in 2009. He is the Honorable Marc T. Rothenberg, and he has been served with interrogatories.
Read More
Saving the planet feels good…but does it feel as good as saving money? It turns out you can do both at the same time, according to IndyBar member Rick Mann, who heads up his own small firm in Indianapolis. Richard A. Mann PC was recognized for its outstanding efforts to go green in 2012 through the IndyBar's Green Legal Initiative, which encourages firms, agencies and legal departments to adopt greener business practices.
Read More
With over half of the children in Marion County unable to afford school lunch, it shouldn't be surprising that there are little funds available for these students to purchase the supplies they need to succeed in the classroom. As the school buses head out for a new year, the IndyBar Professionalism Committee urges firms, agencies and legal departments to "Stock the Schools" in the committee's inaugural school supply drive to benefit local non-profit Teachers' Treasures.
Read More
The Indianapolis Bar Association's Health Care Section was recently rebranded as the Health Care and Life Sciences Section. This section has long served attorneys representing local health care systems and providers by coordinating educational opportunities and maintaining a professional forum for information sharing and collaboration.
Read More
I've been reading this book about the benefits of positive anticipation. Well actually I've owned this book for several years but I put everything aside and pick it back up when I start to believe that cynicism is the great disease of the era, and, frankly, I begin to feel infected.
Read More
News from around Indiana's bar associations.
Read More