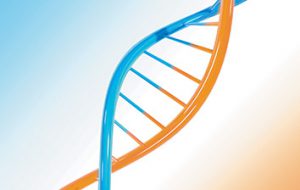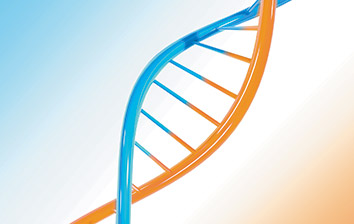 This time next year, Indiana may join the majority of states that collect DNA samples from people arrested on suspicion of committing felonies, rather than only from those convicted. Lawmakers who've been stymied are encouraged by a Supreme Court of the United States decision upholding the practice.
Read More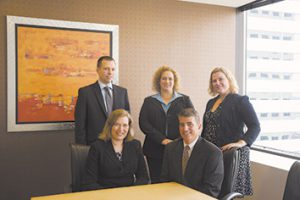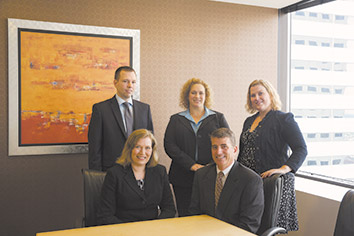 Connie Lindman and her team of intellectual property attorneys at former Stewart & Irwin P.C. in Indianapolis found a new home with room to grow. So did several other lawyers who've made smooth transitions with their practices.
Read More
A nine-decade-old Indianapolis law firm's abrupt closure remains unexplained as Stewart & Irwin P.C.'s leadership declined to discuss what led to the decision.
Read More
Former leading personal-injury attorney William Conour remained free Thursday pending his wire fraud trial after a federal judge withheld ruling on the government's bid to revoke his bond on claims that he dissipated assets against court orders.
Read More
In the manufacturing hub of Elkhart, attorney Mike Pianowski has noticed the mergers and acquisitions market rebounding.
Read More
A naturally occurring DNA segment is not eligible for a patent simply because it has been isolated, the Supreme Court of the United States ruled June 13. DNA that is not a product of nature may be patent eligible, however.
Read More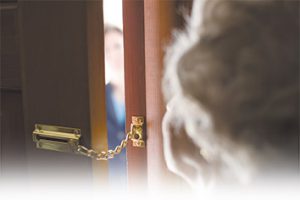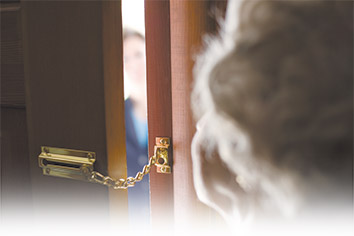 Indiana seniors get some new consumer protections July 1. As a group, they also get a little younger.
Read More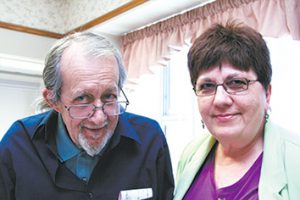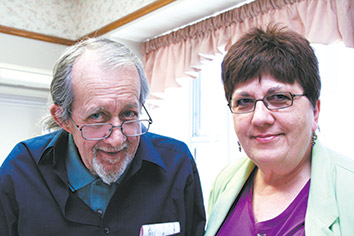 Although a will may be described as "simple," for patients in hospice care having a completed will and knowing their wishes are recorded in a legal document can bring a peace that makes the word "simple" seem like a misnomer.
Read More
Lucas offers a few suggestions to a list created about what reporters want – and don't want – when interviewing attorneys.
Read More
You don't need to be a technology expert to understand disaster planning. In fact, it may be an advantage not to be.
Read More
Hammerle's take on "Frances Ha": This is a movie that every woman should see who remembers the thrill and torment of being 27.
Read More
Declaring "It's time to end the war on marijuana," the American Civil Liberties Union reported Tuesday that black Americans were 3.7 times likelier than white Americans to be arrested for pot possession in 2010 despite similar rates of use.
Read More
Judge Thomas Stefaniak will take over the juvenile court in Lake County, ending a months-long dispute over the judgeship that involved the intervention of the Indiana Supreme Court.
Read More
Retired Judge Alfred W. Moellering of Fort Wayne died Sunday at the age of 86. He was a longtime Superior Court judge in Allen County.
Read More
The Indiana Supreme Court will hear an appeal that could determine the fate of a controversial proposal to fund a southern Indiana coal gasification plant with guaranteed prices above current market rates for the substitute natural gas it would create.
Read More
Racketeering litigation that began in 2004 against former East Chicago Mayor Robert Pastrick ended Thursday as Indiana Attorney General Greg Zoeller turned over more than $331,000 the state collected from Pastrick and co-defendants to the city.
Read More
The search for a new dean of the Indiana University Maurer School of Law is being extended, according to a statement released from the Indiana University Office of the Provost.
Read More
While the state Board of Law Examiners considers making substantive changes to the Indiana Bar Exam, technology has already ushered in a change to how the test is taken. February 2012 applicants were the first allowed to use their laptops on the first day of the exam. They could type their essays as opposed to handwriting their thoughts in the traditional blue book.
Read More
The Indiana Lawyer congratulates the individuals listed on passing the February 2013 bar exam.
Read More
The last time Indiana altered its bar exam was more than 10 years ago when the test switched from all essay to a combination of essay and multiple choice questions.
Read More
Read recent Indiana appellate decisions.
Read More
Read who's recently been suspended by the Indiana Supreme Court.
Read More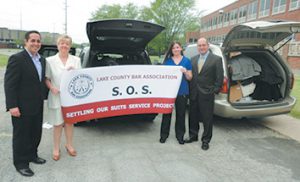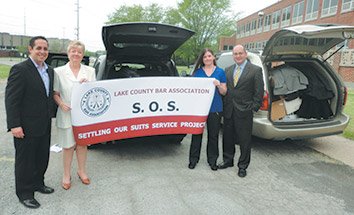 Read news from Indiana's bar associations.
Read More
Consolidation, liaison counsel, electronic service and other helpful tools
Read More
The thanks of the entire DTCI go to the current members of the board of editors of the Indiana Civil Litigation Review. Through their efforts, the Review is a publication of which we may all be proud.
Read More
Okay, that is a bit sweeping, I admit, and before I rain on our academic colleagues' summer parade and disenfranchise an entire generation of young lawyers out there who are trudging along with massive law school loan debt, let me revise.
Read More
It's grown in size from 80 to more than 300, moved to different locations and has evolved into the premier event for education and networking for central Indiana attorneys, but the mission of the Bench Bar Conference has remained the same for the past 20 years—to promote collegiality and build positive relationships among practitioners in the Indy legal community.
Read More
For some trial attorneys, the courtroom becomes like a second home.
Read More
He is a graduate of Harvard University and the University of California Los Angeles School of Law. He is an attorney. He is the typeface designer behind Equity, a font for lawyers. And he is the author of "Typography for Lawyers." He is Matthew Butterick, and he has been served with interrogatories.
Read More