JUNE 22-JULY 5, 2011
Recent law school graduates are facing the worst job market since the 1990s. Also feeling the effects of the economy is Indiana Legal Services, which is dealing with budget cuts. Meet an Indiana family with four generations of attorneys, including one who was just sworn in.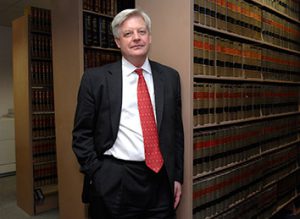 Longtime prosecutors' council leader retiring August 1.
Read More
A new law, along with pilot programs, encourage alternatives to keep kids out of courts.
Read More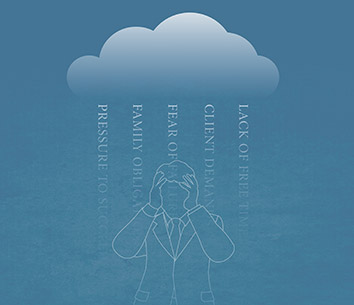 Dedication to clients, competitiveness, and a strong work ethic are qualities that many successful lawyers share. Those same traits may put attorneys at greater risk for major depression if they end up demanding more from themselves than they're able to give.
Read More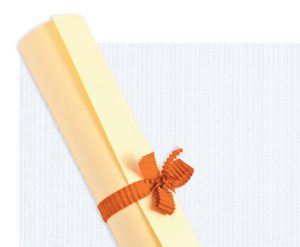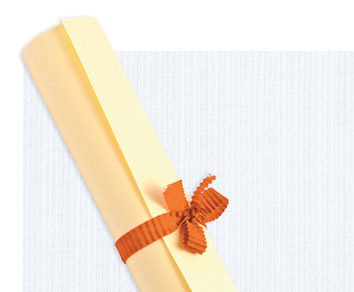 In June, the National Association for Law Placement released key findings stating 2010 was the worst job market for law school graduates since the mid-1990s. For graduates whose employment was known, only 68.4 percent obtained jobs that required bar passage – the lowest number in that category since NALP began collecting data on law graduates in the early 1980s.
Read More
The ILS board has taken cost-cutting steps, which include not renewing staff contracts.
Read More
This year, nearly 30 students from Indiana law schools attended the Indiana State Bar Association's 10th Solo & Small Firm Conference.
Read More
Announcing two new appointments simultaneously, the Indiana Supreme Court has chosen the state public defender and director of the Board of Law Examiners.
Read More
The nation's highest court affirmed an Indianapolis federal judge's ruling, finding that someone who flees from police in a vehicle is committing a "crime of violence" that justifies a longer sentence.
Read More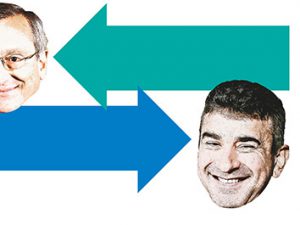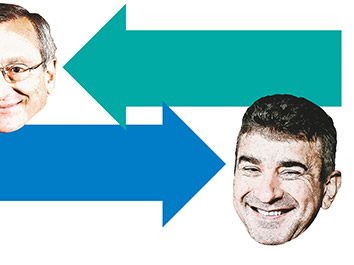 Welcoming a new justice was undeniably the most notable moment for the Indiana Supreme Court in 2010. That lineup change captured the headlines, but it's not the only item of interest for Indiana court-watchers.
Read More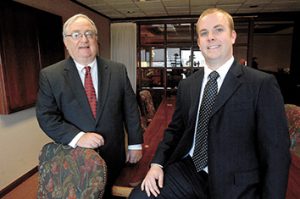 Patrick Myers Sullivan became one of the state's newest attorneys this spring, and in doing so a fourth consecutive generation in his family entered the legal profession.
Read More
We surmised it would only be a matter of time before the clamor began, but we were a little taken aback at how few days passed after the Indiana Supreme Court decision in Barnes v. State was issued before a legislator told us he would put together a proposal to change the merit selection process that's been in place for our appellate courts for nearly 40 years.
Read More
Attorneys Jennifer Lukemeyer and Frederick Vaiana give the grocer three gavels.
Read More
Indiana Supreme Court Chief Justice Randall T. Shepard has approved a 1.3 percent pay increase for judges and prosecutors.
Read More
Former Delaware County Prosecutor Mark McKinney has been suspended for 120 days, the Indiana Supreme Court announced Thursday. The suspension begins July 28, with automatic reinstatement upon its conclusion, subject to the conditions of Admission and Discipline Rule 23(4)(c).
Read More
The Indiana Supreme Court is being asked to revisit a ruling on a person's right to resist illegal law enforcement entry into one's home, and 71 state legislators have signed an amicus curiae brief asking the justices to narrow their decision.
Read More
On June 14, five undocumented immigrant students received diverted sentences for criminal trespass charges stemming from an incident in May.
Read More
The 7th Circuit Court of Appeals has reappointed Bankruptcy Judge Anthony J. Metz III in the U.S. District Court's Southern District of Indiana to another 14-year term when his current term ends Nov. 14, 2011.
Read More
An Evansville attorney and founding member of the modern Evansville Bar Association Lawyers Assistance Committee died June 9.
Read More
The United Nations has recommended a program at Indiana University School of Law – Indianapolis for "Special Consultative Status" to the U.N., which would allow its students and faculty to engage in treaty negotiation sessions. The Program in International Human Rights Law learned of the honor on May 18.
Read More
See who has been suspended and who resigned.
Read More
Communication is vital to maintaining ethical obligation, professionalism, and civility in client representation.
Read More
Michael Hebenstreit writes about Julie Armstrong's 20th anniversary with the IBA.
Read More
See photos from the 2011 IndyBar Bench Bar Conference.
Read More
The nomination period has begun for the 2012 Board of Directors of the Indianapolis Bar Association, and Kevin McGoff of Bingham McHale has been appointed to chair the effort.
Read More
Staff attorney Laurie Goggins at Indianapolis Legal Aid Society Inc. writes about helping clients become guardians.
Read More
Chris Scanlon has earned the reputation as an adept litigator of complex cases.
Read More
Read the IBA Frontlines for June 22, 2011.
Read More