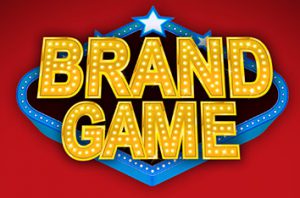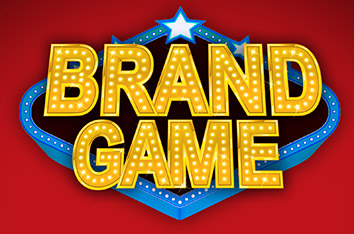 Branding sets firms apart from the competition, but it also reflects, shapes and defines a firm's culture, marketing experts say. The dividends extend beyond forging an identity.
Read More
Taking utility president role at PSI Energy had risks for Kay Pashos.
Read More
Nearly every county seat in Indiana could benefit from a bill promoting historic courthouse renovation and maintenance projects. Only problem is, when lawmakers passed the legislation through the Senate they stripped out the money for it.
Read More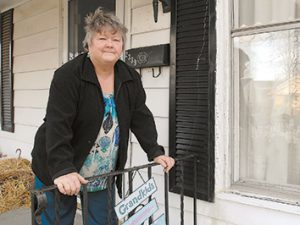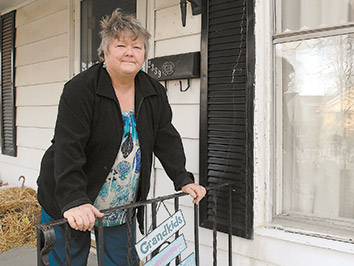 At Faegre Baker Daniels LLP, the attorneys suspected there was a gap in pro bono tax help for owners of homes valued at $150,000 or less. They were looking for a volunteer opportunity so they organized the first ever Homeowner Property Tax Clinic.
Read More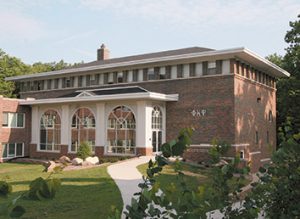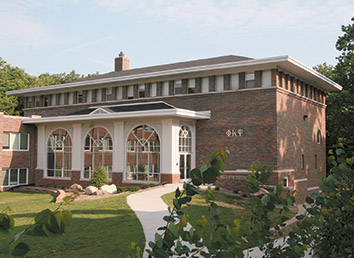 A former freshman pledge hurt as fraternity brothers at Wabash College carried and then dropped him will have his case heard by the Indiana Supreme Court, testing the reach of Indiana's anti-hazing statute.
Read More
Professor Andrew Klein to take the helm of the Indianapolis law school July 1.
Read More
Steve Schultz is settling into his new position as Purdue's first in-house counsel.
Read More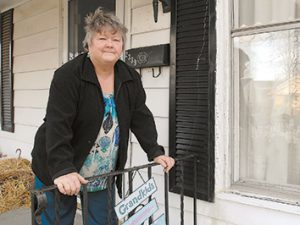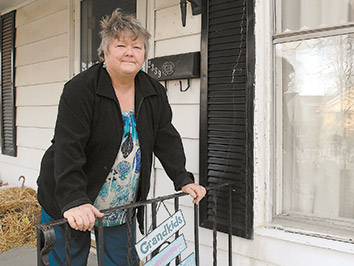 Almost immediately after taking her seat on the Indiana Tax Court, Judge Martha Blood Wentworth saw the problem. Flowing into her court were numerous pro se litigants who ended up getting their cases bounced because they had made a procedural error.
Read More
Contractors claim in lawsuit that a school corporation's financing method circumvented the law.
Read More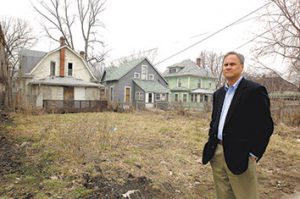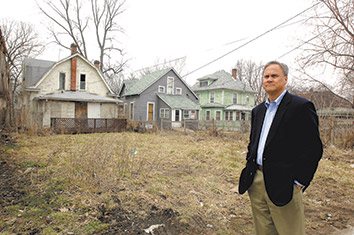 State Sen. Jim Merritt wanted to help an eastside Indianapolis church gain possession of some long-abandoned, derelict houses, tear them down and establish a neighborhood park. But it turned out there wasn't much the law allowed the church to do.
Read More
As far as I can tell, March has no redeeming qualities. Of course, it's the month for basketball and spring break, but beyond that, there isn't much to recommend – especially if you are in Indiana. Since I'm a native Hoosier, my familiarity with March in other locales is somewhat limited.
Read More
The $120 million retention bonus that Simon Property Group Inc.'s board awarded David Simon two years ago has spawned a bitter legal battle in Delaware that promises to shed fascinating light on the inner workings of the board.
Read More
The Indiana Supreme Court reiterated in its opinion that Indiana has not adopted the UMA. They also acknowledged that the two amici organizations have further worked to create a task force to review the rules for Alternative Dispute Resolution (now formally recognized by the court).
Read More
Bob Hammerle recommends that all lawyers go see the documentary "West of Memphis."
Read More
Time management systems used to be popular. They are irrelevant now because you don't have any time to manage.
Read More
In the Southern District of Indiana, if you are litigating an adverse-action employment case you might be part of a pilot program that aims to streamline and tailor discovery and scheduling.
Read More
Read news about Indiana's law schools, including events happening at the schools.
Read More
A Lebanon law firm will give away kids' bike helmets at an April event promoting bike safety and healthy lifestyles.
Read More
Prior to the Indiana General Assembly implementing recommendations from an interim study committee, the Indiana Department of Child Services is making changes.
Read More
The St. Joseph County Superior Court Judicial Nominating Commission has selected the five finalists to fill an upcoming vacancy on the court when Chief Judge Michael P. Scopelitis retires in June.
Read More
A child's handprint designed by Wabash College sophomore John Vosel has been chosen as the monument to honor former Chief Justice Randall T. Shepard in a new Evansville park.
Read More
Read summaries from recent Indiana appellate decisions.
Read More
The Indiana Supreme Court Disciplinary Commission brings charges against attorneys who have violated the state's rules for admission to the bar and Rules of Professional Conduct. The Indiana Commission on Judicial Qualifications brings charges against judges, judicial officers, or judicial candidates for misconduct. Details of attorneys' and judges' actions for which they are being disciplined […]
Read More
The Indiana State Bar Association Young Lawyers Section teamed up with the Indianapolis Bar Association Young Lawyers Division recently to help brighten the Easter Seals Crossroads headquarters in Indianapolis.
Read More
What It Is . . . and What It's Not.
Read More
A series of resolutions passed by the ABA's House of Delegates at the February Midyear meeting encourages the creation of policies to protect victims. One of those resolutions urges bar associations to develop more training programs to help identify trafficking victims.
Read More
As part of the leadership development curriculum of the Indianapolis Bar Association's Bar Leader Series, the 25 members of Bar Leader Series Class X (BLS X) have been charged with creating, developing and executing service projects to benefit the Indianapolis community.
Read More
The IndyBar welcomed Ron Gifford of the Central Indiana Corporate Partnership and Central Indiana Transit Task Force to present the latest business developments, legislative updates and the financial implications of bringing mass transit to Indianapolis at the first Bar Leader Series Alumni Program on Thursday, March 14.
Read More
She is a graduate of Indiana University and the Chicago-Kent College of Law. She has served as a Deputy Public Defender at the Indiana State Public Defender's Office, the Principal Clerk of the Indiana House of Representatives, and a Donor Relations Officer at Indiana Landmarks. She is Lee Smith, and she has been served with interrogatories.
Read More