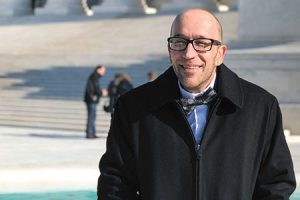 The US Supreme Court decision in a landmark Indiana civil forfeiture case ruled that the Eighth Amendment Excessive Fines Clause is incorporated to the states, but Justice Ruth Bader Ginsburg's opinion declined to answer one key question: When does the Eighth Amendment prohibit civil forfeiture?
Read More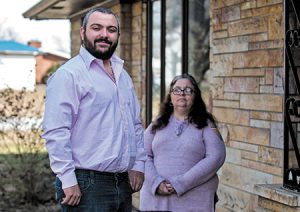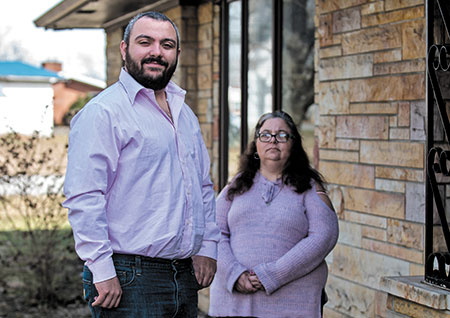 A bill that passed through the Indiana House 82-14 and is now in the Senate would protect families from predatory land contracts. Provisions would require buyers be told the value of the property and how much they will ultimately pay for it if they complete the terms of the agreement, among other protections.
Read More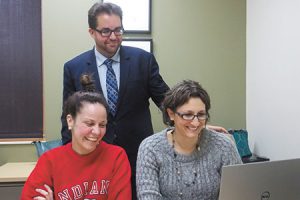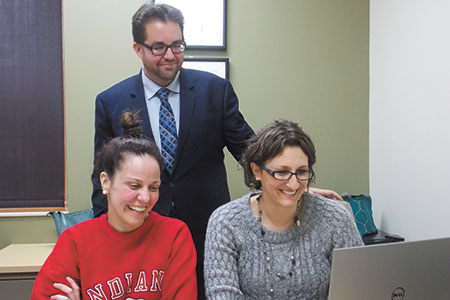 Tangram, a nonprofit in Indianapolis that provides support for individuals with disabilities, joined forces in 2016 with Indiana Legal Services to launch the Providing Legal Assistance to Individuals with Disabilities initiative. PLAID assistance has since improved the lives of hundreds of clients statewide.
Read More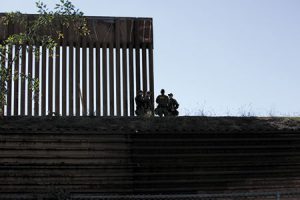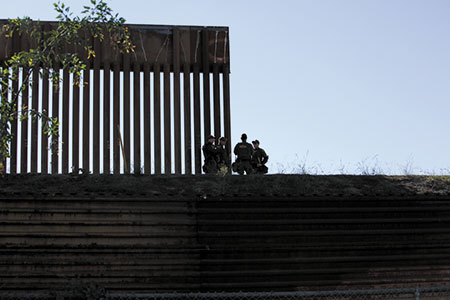 The question for courts hearing challenges to President Donald Trump's national emergency declaration is not as simple as deciding whetherthe action is legal; they also must determine the extent of congressional and presidential powers, the meaning of relevant statutes and how much deference to give a president asserting executive authority.
Read More
A group of residents from Charlestown is challenging the sale of the local water utility to Indiana-American Water, a transaction that comes with a $13.4 million price tag. Charlestown officials say the sale will improve the local water quality in the long run while mitigating rate increases, but the challenging residents claim the opposite.
Read More
A scheme to award a multi-million-dollar no-bid subcontract to provide security in Iraq during the cleanup of munitions has put the spotlight on the federal False Claims Act and raised concerns among states, including Indiana, that a narrower interpretation of the long-standing statute could impact their ability to recover in whistleblower complaints.
Read More
Read Indiana appellate court decisions from the most recent reporting period.
Read More
A ruling from the 7th Circuit Court of Appeals about smart meters inspired contradictory reactions as the appellate panel held that data collected through the devices by a public utility is protected by the Fourth Amendment, but then, in the next breath, found the search by the Naperville, Illinois, power company was reasonable.
Read More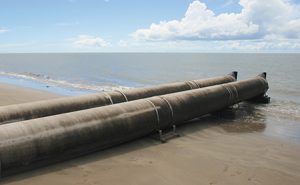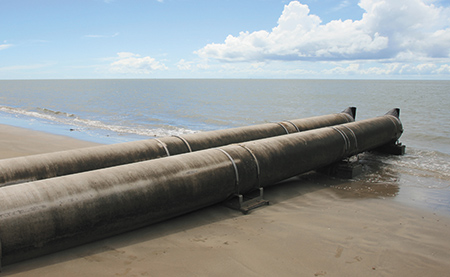 The US Supreme Court is reviewing a lower court ruling that seemingly expands the Clean Water Act. Under the 9th Circuit's decision, any pollutant found in navigable water that is "fairly traceable" to a permittable discharge source is subject to permitting requirements, even if the source of the pollutant does not discharge directly into a navigable water.
Read More
Take your pick from the political spectrum: Justices Ruth Bader Ginsburg and Clarence Thomas each wrote eloquently in rejecting the Indiana Supreme Court's tortured logic in an extreme civil forfeiture case. Thank goodness.
Read More
In an ironic example of the blue-collar/white-collar dichotomy in golf, right around the time that Tiger Woods was running his Escalade into a fire hydrant after failing to keep Vegas in Vegas, Phil Mickelson found himself subjected to an insider trading investigation.
Read More
Never-ending speculation about eavesdropping swirls around Facebook as it proclaims it takes privacy very seriously. While users can adjust settings, many are unaware of options at their fingertips.
Read More
Law students, lawyers, judges, and members of the legal realm are no more immune to grief and loss than the next person; it does not discriminate.
Read More
Movie reviewer Robert Hammerle finds much to like in the third installment of the animated "Dragon" series and emotional overload in the powerful Middle East film "Capernaum."
Read More
The Indianapolis Bar Association and Indiana University Robert H. McKinney School of Law are conducting listening sessions to young lawyers with law school student loan debt on March 26 and April 11.
Read More
If you're a family law practitioner, you always hope that your clients who are co-parents can figure out their own parenting plan and adjust it as necessary when life happens. The best scenarios are when parents are flexible and child-focused in their plans. But what happens when they are not?
Read More
As March 1, 2019, marks the beginning of the registration period for the 2019 Indianapolis Bar Association's Diversity Job Fair from August 5-6, I want to reflect on my wonderful experience at last year's fair and express my gratitude to all the organizers and participants who made the experience memorable.
Read More
Wage and labor litigation is the hot new cottage industry. With a mandatory award of attorney fees and risk for substantial defense costs, lawsuits for unpaid wages arising under state and federal law should heighten employers' review of just what goes in, and what gets taken out of, one of the most sacred covenants of employment: the paycheck.
Read More