MAY 1-14, 2019
An Indiana Lawyer review of public records suggests Attorney General Curtis Hill may have used taxpayer dollars to pay for ethics counsel in his ongoing sexual misconduct matters. The lawyer who owns a bucolic Brown County hamlet is selling, paving the way for someone else to write Story's next chapter. The Indiana General Assembly passed a few Department of Child Services reforms, but many lawmakers said this year's measurs are just a first step.
The Office of the Indiana Attorney General has paid more than $29,000 for outside legal ethics counsel, and public records indicate thousands of dollars in tax money may have paid for legal services related to the fallout from the sexual misconduct accusations against Attorney General Curtis Hill.
Read More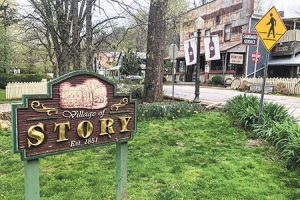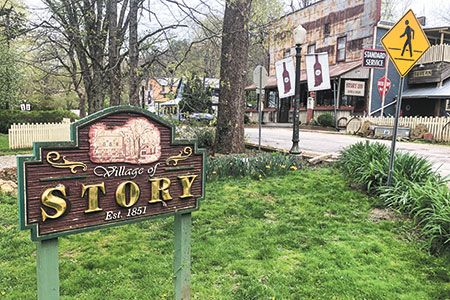 Attorney Rick Hofstetter has devoted the last 20 years of his life to the bucolic Brown County hamlet of Story, restoring and preserving the historic community after buying it at a sheriff's sale. Now he says it's time for the town to become someone else's Story.
Read More
As Senate Enrolled Act 1 was heading for its third and final reading in the Indiana House of Representatives, Rep. Vanessa Summers reminded her colleagues that their work in helping reform the Department of Child Services is not finished.
Read More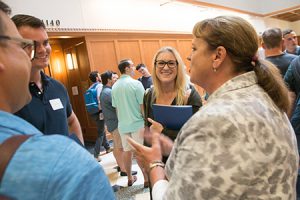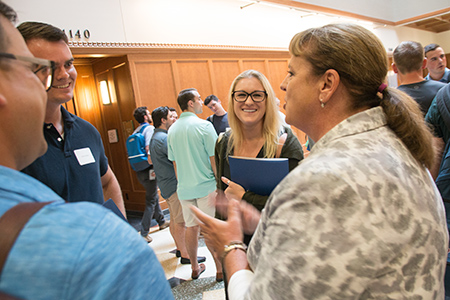 Courtship season is in full bloom, but forget loving and cherishing — these "marriages" are about test scores, rankings and scholarships. Law schools are proposing their best offers while applicants are trying to decide if the match is meant to be or if they may be able to do better.
Read More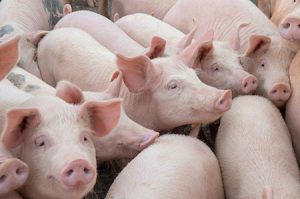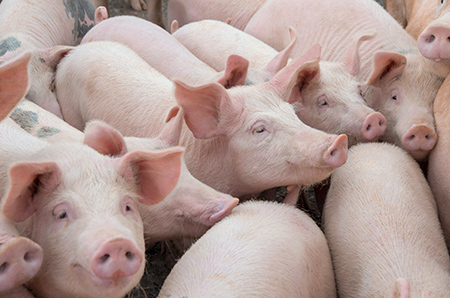 A 28-page opinion issued from the Indiana Court of Appeals on April 22 on the state's Right to Farm Act is being hailed as the best of rulings and the worst of rulings. The case may be appealed to the Indiana Supreme Court.
Read More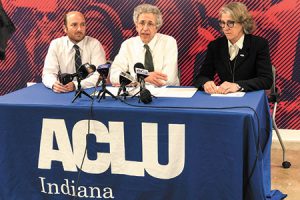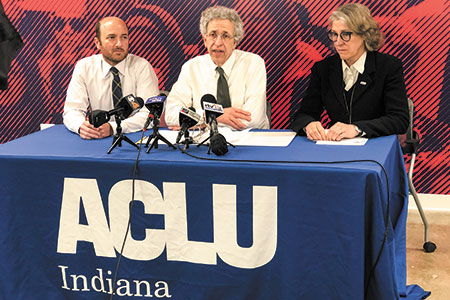 The American Civil Liberties Union has once again filed a federal lawsuit challenging an Indiana abortion law, this time filing a complaint against recently signed legislation that would place new restrictions on second-trimester abortions.
Read More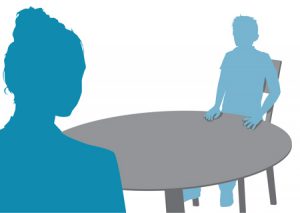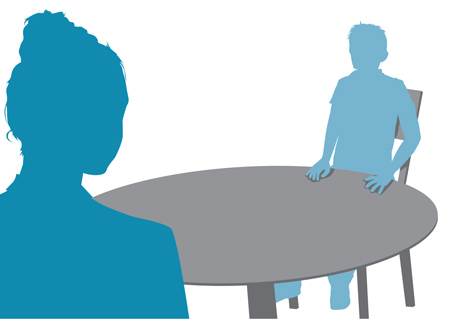 Mediators who work in restorative justice programs around Indiana say the program allows offenders and victims the chance to see each other as human, and perhaps increase accountability and understanding.
Read More
Although I've been at this law thing for a while and have mediated cases over the last 10 years, I always find value in hearing about the experiences and strategies of others who have accumulated the awareness and wisdom of playing peacemaker on a regular basis.
Read More
Your client wants to bring a nonparty friend/significant other/family member to mediation, but you worry that the presence of a nonparty will allow opposing counsel access to the substance of your mediation-related communications with your client. Is this worry justified?
Read More
In the curriculum for business ethics that I teach to students at Butler University's Lacy School of Business, we cover John Locke and his notion of private property rights – natural rights that existed for each individual in the state of nature. Locke contended that men left that state of nature, in part, because the challenge of enforcing those rights led to a state of war. In more than 30 years of real estate litigation practice, I have seen what often looks like that state of war play out between litigants.
Read More
Sorry, there's no punchline. That's just what we're looking forward to on Wednesday, May 8, when we will celebrate Indiana Lawyer's 2019 Leadership in Law honorees and past award recipients at a special recognition event at TwoDEEP Brewing in Indianapolis. We hope to see you there!
Read More
Here is someone who successfully pursued the practice of law on her own terms and then turned her skills toward an area of service. And service is what drove her to the law in the first place, but, in the end, it wasn't enough.
Read More
This weekend is a time of celebration in Bloomington, as we welcome friends and family of the Class of 2019 for our annual commencement ceremony. It's an important milestone in our students' lives. Commencement is also a time for looking back. The past year saw several significant milestones for the IU Maurer School of Law. I'd like to touch on just a few of them.
Read More
Indiana's recently passed sports gambling legislation came as many other states have raced to allow such wagering after a recent U.S. Supreme Court case. But there are some possible concerns arising from legalized sports gambling in the Hoosier State.
Read More
Some habits are great. Many that we in the legal profession have created are harmful. Once habits are formed, they are difficult to break because they are second nature — we forget we are doing them. The process is set in motion before you realize, "I'm doing it again."
Read More
Movie reviewer Robert Hammerle says there was not much to see in the days before the latest Marvel superhero flick dominated the box office universe.
Read More
In college, I learned about the "hierarchy of needs," is a five-stage model, depicted as a pyramid by psychologist Abraham Maslow, in which human needs progress from basic needs (food, water and warmth) through psychological needs (intimate relationships) and peaking with self-fulfillment needs (self-actualization). What I did not comprehend as a college student was how many in our country are in situations that do not allow the luxury of fulfillment of psychological needs, let alone the dream of attaining self-actualization.
Read More
The Indianapolis Bar Association is proud to recognize Melissa Hathaway of Lewis Wagner LLP as the association's Paralegal of the Year for 2019. Hathaway will be honored with the award at the IndyBar Paralegal Appreciation Luncheon on Wednesday, May 29 at the Skyline Club.
Read More
Applications from local organizations are now being accepted through May 31 for the Indianapolis Bar Foundation's annual Impact Fund grant. The grant will be awarded in August 2019.
Read More
Tune in to the IndyBar's brand new podcast! Listen to stories from judges, lawyers and more that go beyond the courtroom on Off the Record with James Bell.
Read More
Volunteer IndyBar attorneys, paralegals and law students were scattered across Indianapolis on Tuesday, April 9 for the biannual Ask a Lawyer legal advice program.
Read More
IndyBar members have been busy this month!
Read More
As with any contractual agreement, the importance of shifting or transferring risk in the unfortunate event of either bodily injury or property damage loss is imperative. The importance of transferring risk in construction cases cannot be overstated since the damages are often significant and catastrophic.
Read More