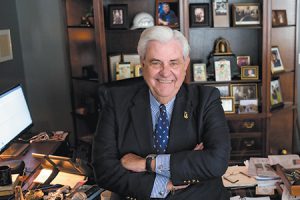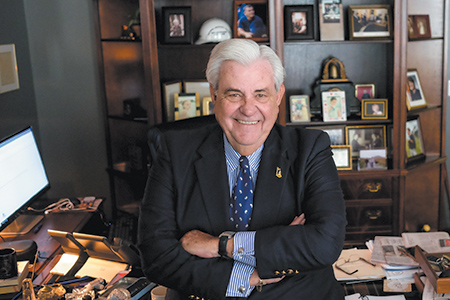 Court of Appeals Judge Michael Barnes' career has taken him down multiple paths — including 27 years with the St. Joseph County Prosecutor's Office, 1½ years with Barnes & Thornburg and 18 years on the bench — and each experience exposed him to new facets of the law.
Read More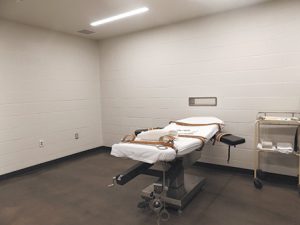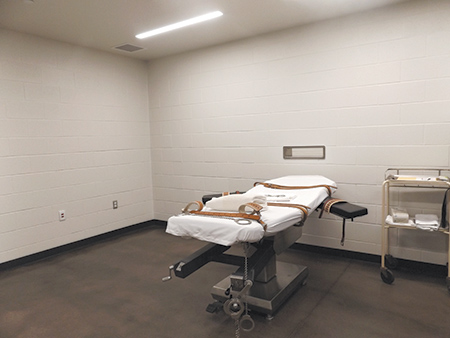 A law slipped into the 2017 budget bill during the General Assembly's final hours declared that information about drugs that the state would use to execute someone was confidential. The last-minute law was written into the bill even though a judge had ruled months earlier that the very same information was a matter of public record and had ordered the Department of Correction to provide it.
Read More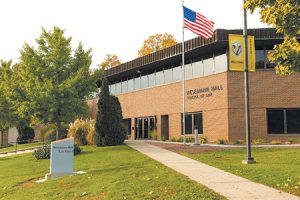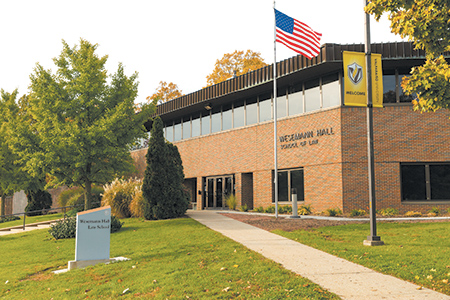 With Valparaiso University Law School facing an uncertain future, law professor Jeremy Telman used his remarks during the May 20 graduation ceremony to underscore the institution's 138-year impact on the legal profession, as well as to hint at the void that would be created if the law school ceases to exist.
Read More
Antony Page, vice dean at Indiana University Robert H. McKinney School of Law, will be resigning his position and leaving July 30, 2018, when he will become the dean of the Florida International University College of Law.
Read More
On July 1, the small claims courts in Indiana's most populous county are going to become courts of record. Like the small claims courts in the state's 91 other counties, Marion County's proceedings will be recorded and any appeals will go straight to the Indiana Court of Appeals.
Read More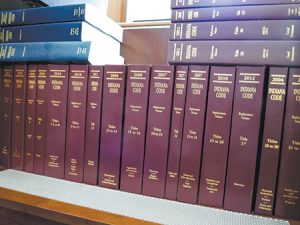 With the Indiana Code accessible and searchable online, fewer and fewer volumes of the printed versions are being produced each year, and DVDs once supplied to county clerks around the state to update their statute records have gone the way of the floppy disc.
Read More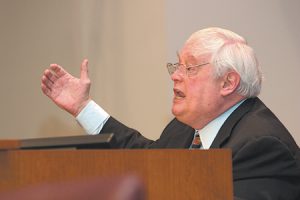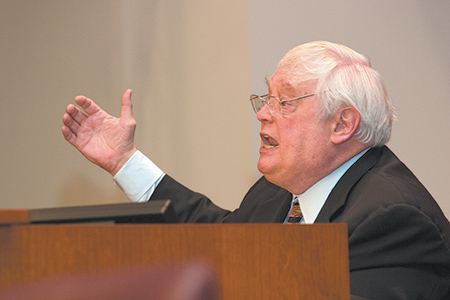 Lawrence Jegen III, longtime professor at Indiana University Robert H. McKinney School of Law, built a national reputation as one of the foremost experts in tax law, offering his insight to lawyers, accountants, elected officials and the Internal Revenue Service, but he spent much of his professional life in the place he most loved — the classroom. Jegen, 83, died at his Indianapolis home May 17 after an illness.
Read More
Read Indiana appellate decisions from the most recent reporting period.
Read More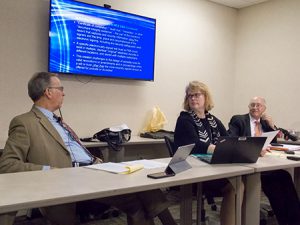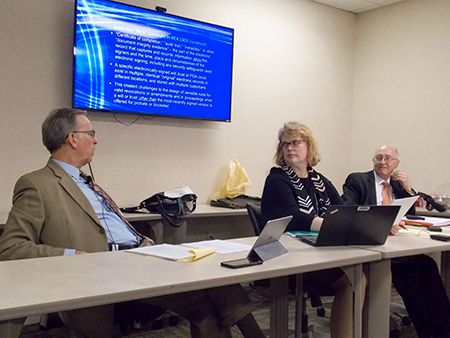 Though the law has a reputation for being resistant to change, new legislation that will take effect this summer is designed to give estate planning attorneys the opportunity to embrace technology when advising clients about probate documents while allowing more traditional lawyers to conduct business as usual.
Read More
Do your clients' estate plans typically include a trust? If so, have some of those clients nominated an individual person to serve as trustee? If you answered "yes" to those questions, ask yourself if you could do the same to this one: Do those clients, or better yet those individual trustees, understand the fundamental duties and the breadth of the obligations they have agreed to undertake?
Read More
The valuation of closely held companies is a large and growing practice. However, most people are not aware of this valuation activity because the companies being valued are closely held and, thus, private in nature. Additionally, since closely held entities are typically smaller than publicly traded entities, fewer investors are affected by the results of such valuations.
Read More
The Indiana Lawyer congratulates those listed here on passing the February 2018 Indiana Bar Exam. Many of these new lawyers participated in an admission ceremony May 15 in Indianapolis.
Read More
Five years ago, 46,776 law students graduated in the Class of 2013, the largest number ever. The celebration was short-lived for many, because the new lawyers walked into a bleak job market that was not showing any signs of improvement from the nosedive that started during the Great Recession.
Read More
It is hard to believe that nearly four years have passed since I walked across the stage, received my diploma, passed the bar exam and started practicing law at Lewis Wagner LLP. I wanted to provide new lawyers, especially those who just graduated from law school, with some tips that I believe are critical to hit the ground running.
Read More
Bill Hutchens taught me this lesson, along with the value of humor — in life and law. We recently lost Bill after a long battle with Parkinson's disease (a condition with which, coincidentally, my father, also a lawyer, was afflicted).
Read More
With so many emerging technologies, it can be difficult to know which solutions are the most beneficial to implement and which are just this year's jargon that will ultimately result in financial waste.
Read More
"Disobedience" makes film reviewer Bob Hammerle recall Bogart & Bergman in "Casablanca," while "Deadpool 2" makes him laugh out loud.
Read More
The Indianapolis Bar Foundation Golf Committee invites everyone, especially those who may not golf, to join in the fun of the Summer Party at the annual golf outing! Last year's inaugural Summer Party was such a success that it is back again for a second year. The Summer Party promises to be a day of fun in the sun.
Read More
Continuing in its support of solo and small firm attorneys, the IndyBar is pleased to launch its newest initiative, Practice Builder, a unique product that helps guide attorneys from start up to success.
Read More
The application period for the 2018-2019 Bar Leader Series is now open! The Bar Leader Series is the IndyBar's leadership development program for young attorneys. This fast-track series empowers participants to make the most of their innate talents, while emphasizing the importance of service to the community.
Read More
Business Builder represents a tremendous value for Indy practitioners looking to gain clients and build their network—all crucial tools for attorneys at any point in their careers. There's no better value out there!
Read More
Approximately five years ago, attorneys began requiring video recordings of their clients' independent medical examinations. The burden this requirement placed on their opponents was immense since most doctors refused to be recorded. Because Trial Rule 35(A) is silent on the issue of video recordings, an increasing number of battles were being waged in the courtroom.
Read More
Find out which Defense Trial Counsel of Indiana members are in the news for recent accomplishments.
Read More