A Kokomo lawyer's sudden abandonment of his law practice has left the local legal community scrambling to clean up a mess involving scores of ripped-off clients, some of whom learned of their attorney's disappearance when they showed up for court dates and he didn't.
Read More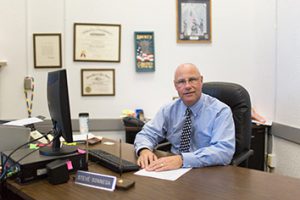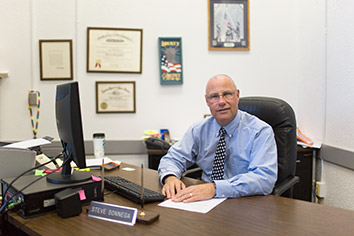 Morgan County Prosecutor Steve Sonnega has heard the criticism that he's on the wrong side of the law when he argues that Indiana's expungement statute is unconstitutional. But he insists he's right.
Read More
Differing interpretations of statutory language puts the state of Indiana and the Court of Appeals at odds.
Read More
The idea of non-lawyers practicing law sparks howls of protest from attorneys but with a handful of state seriously considering the proposition and a national committee recommending the concept, the push toward limited licenses is gaining momentum.
Read More
A sharp decline in infraction and ordinance-violation cases is among factors that resulted in courts around the state collecting considerably less revenue, according to data released in the annual Judicial Service Reports.
Read More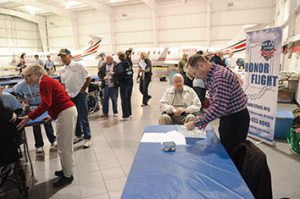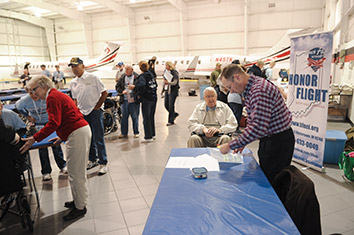 Law brings people together but not often for positive reasons. Fortunately for Bob Kistler, an associate at Faegre Baker Daniels LLP in Fort Wayne, the law and a fellow lawyer forged his connection to Honor Flight.
Read More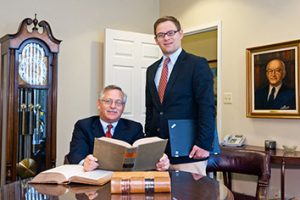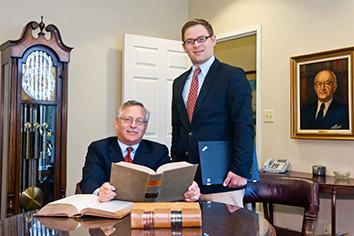 Attorneys find hardware and software make them more effective and efficient.
Read More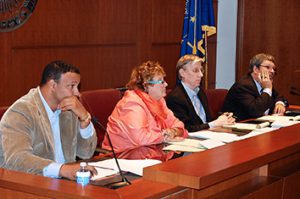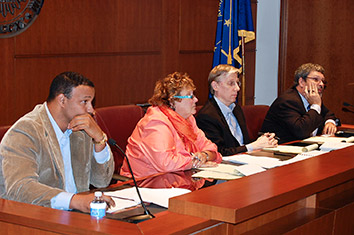 A novel program offered by the Indianapolis Bar Association and the Indiana University Robert H. McKinney School of Law in Indianapolis, the Indiana Appellate Institute gives lawyers a trial run in which they can practice their arguments before a panel of volunteer lawyers and sometimes former judges and justices.
Read More
Following the United States Supreme Court's decision in M/S Bremen v. Zapata Off-Shore Co., 407 U.S. 1 (1972), many Circuit courts have held that a valid forum-selection clause renders venue "improper" in a forum other than the one designated by contract. This term, the U.S. Supreme Court will address whether forum-selection clauses in contracts warrant dismissal or transfer of a case filed in an appropriate federal venue but in contravention of the forum-selection clauses.
Read More
It is no secret that legal education has faced criticism in recent years. In fact, a virtual cottage industry has developed around the topic. Entire websites and blogs are devoted to the theme, some specializing in cynical and sarcastic commentary.
Read More
The 7th Circuit Court of Appeals has issued a key decision affecting the rights of employees who complain internally to their employers about failures to properly fund employee benefit plans governed by the Employee Retirement Income Security Act.
Read More
Bob Hammerle says you could have no interest in Formula One racing but still enjoy "Rush."
Read More
We give Olga's Place Pizzeria & Restaurant 4 gavels!
Read More
VOIP offers many attractive features. Among them, "cloud based" access to your office phone system. Conferencing, voice mail-to-email, call attendant services, cheap long distance, find me/follow me, etc., are the new normal.
Read More
A recent decision from the Nevada District Court, Clark County, demonstrated that technology at trial is a valued component and not merely a dog-and-pony show. The dispute at hand centered upon unpaid expenses for trial technology that had been deemed as not a "reasonable and necessary" expense.
Read More
Law School Briefs highlights news from law schools in Indiana.
Read More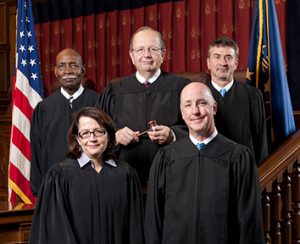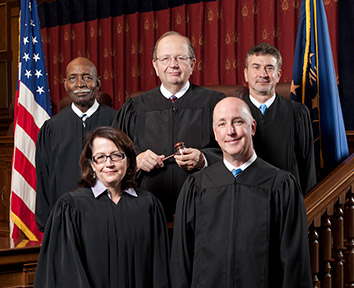 A review of the work of the Indiana Supreme Court in 2012 by Barnes & Thornburg LLP attorneys finds Justices Steven David and Mark Massa establishing themselves respectively as swing votes and active dissenters.
Read More
Read recent decisions from Indiana's appellate courts.
Read More
See who's been suspended or resigned recently in Indiana.
Read More
This is a bait-and-switch article. It applies to instructing the jury on the continuing effect of rebuttable presumptions in all civil cases. It just so happens that one of the best examples is the presumption of no liability under Indiana's Product Liability Act. That presumption is broader than just the state-of-the-art defense.
Read More
John C. Trimble, former president of DTCI, was honored with a Presidential Citation by the Indiana State Bar Association for his exceptional contribution to the profession of law and the residents of Indiana.
Read More
You are probably receiving your IndyBar membership renewal forms right about now. Take a moment to review the new format to realize that the legal world is indeed your oyster.
Read More
The IndyBar Go Green Committee, a sub-committee of the Young Lawyers Division, has released its list of Green Legal Initiative firms for 2013. Now in its second year, the program recognizes legal businesses, including law practices, legal departments, courts, agencies, legal support services and other members of the community that have committed to engaging in environmentally responsible business operations.
Read More
Hon. Tanya Walton Pratt of the United States District Court for the Southern District of Indiana was honored with the Women and the Law Division's Antoinette Dakin Leach Award at the Antoinette Dakin Leach Award Celebration Luncheon on Friday, Oct. 25.
Read More
The IndyBar Pro Bono Standing Committee, along with other legal and community organizations, will co-host two pro bono program trainings in the coming weeks.
Read More
Times are changing in the world of mandatory continuing legal education (CLE). At one time, few providers for continuing legal education existed in the state. Now, a simple Google search for continuing legal education in Indianapolis nets more than 80,000 results.
Read More
Students at Shortridge Magnet High School for Law and Public Policy got a first-hand taste of the democratic process on Thursday, Oct. 31 as the IndyBar Public Outreach Committee hosted a mock election among eighth graders for a class representative to the school's Student Council.
Read More