OCT. 18-31, 2017
Indiana Repertory Theatre hopes to get people talking with its production of "The Originalist," inspired by the late Justice Antonin Scalia. A new diversity effort at some law firms and legal organizations seeks leadership applicant pools containing at least 30 percent women and minorities. Indiana lawyers are involved in the pleadings in a Supreme Court suit over political gerrymandering in Wisconsin.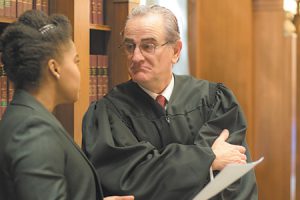 As a Shakespearian actor, Henry Woronicz has a unique understanding of the late U.S. Supreme Court Justice Antonin Scalia's originalist judicial philosophy. He connects with him through the meaning of texts — much as actors do when preparing for their roles.
Read More
A new initiative known as the "Mansfield Rule" uses a data-driven approach to ensure participating firms actively consider women and minorities for open positions when making hiring decisions, including making selections for promotions, lateral hires and law firm governance positions.
Read More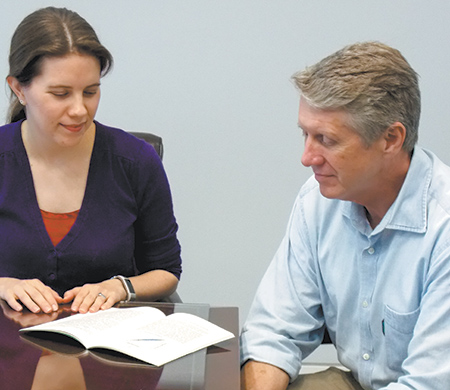 The Wisconsin gerrymandering case now before the Supreme Court of the United States has all the intrigue of a first-class thriller — secrecy, sophisticated computer programs, outside consultants, and carefully drawn district lines to ensure a firm grip on power. It also has echoes of a similar Indiana case from 30 years ago.
Read More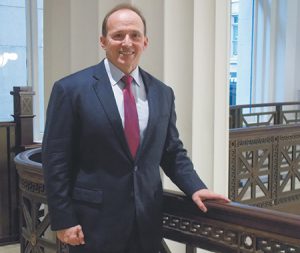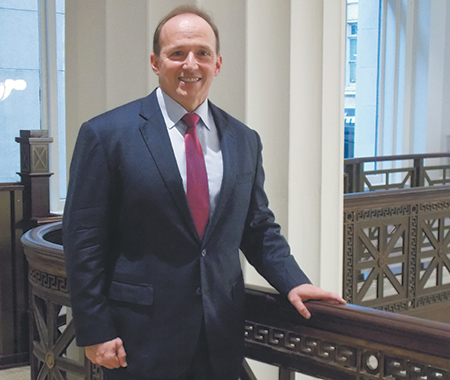 Steve Merkel, 53, is the new chief operating officer for Barnes & Thornburg. He is in charge of leading the administrative operations including human resources, finance, information technology, marketing and facilities management for the national law firm that has more than 600 legal professionals in 13 offices across the country.
Read More
Across the country, business executives, senior attorneys and general counsel consistently view Indiana's legal climate as among the best for businesses out of all 50 states.
Read More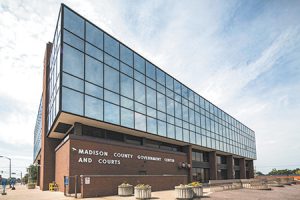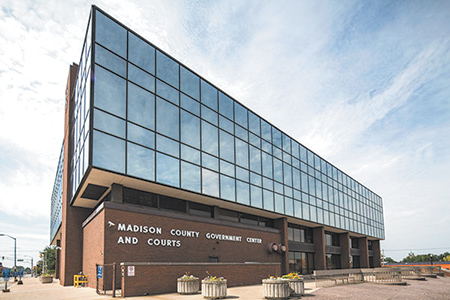 Officials decided to close the Madison County Government Center for about seven months beginning at the end of November. Courts will take up temporary residency for several months about six miles away from downtown Anderson.
Read More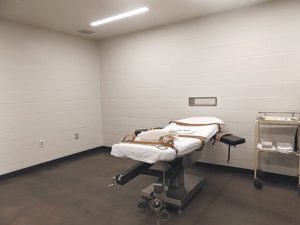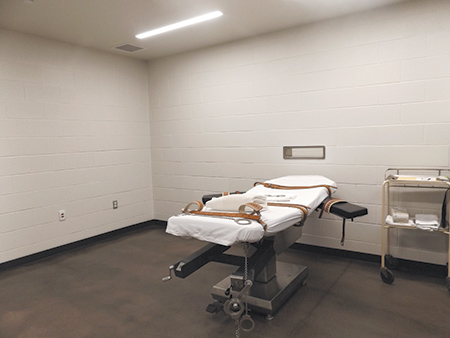 Several Indiana Supreme Court justices appeared skeptical of a death row inmate's challenge of the Department of Correction's untried lethal injection drug cocktail formulation.
Read More
Read Indiana appellate court opinions from the most recent reporting period.
Read More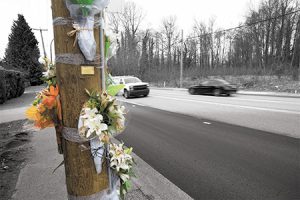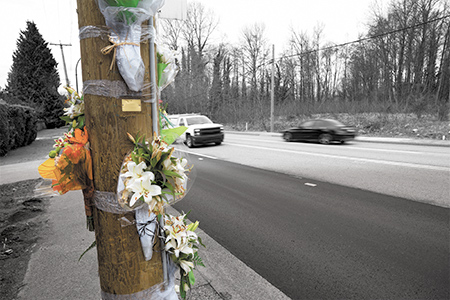 Settling a deceased loved one's affairs is never easy, but when the person is young or has not prepared a will or other estate planning documents, legal experts say the process becomes increasingly complicated.
Read More
In an increasingly digital world, the legal ritual of a person signing a last will and testament before two witnesses who attest to the signer's capacity may be evolving. Lawmakers next year will consider a proposal to allow electronic signatures on wills and other trust and estate documents.
Read More
An unintended change in law that temporarily required will challenges to be filed within the probate case was reversed under a bill that took effect July 1 and tweaked several provisions of Indiana's Probate Code.
Read More
After a number of years of relative certainty, there have been several recent developments worth noting that could impact federal estate and gift planning.
Read More
For a client who holds the bulk of their net worth in an IRA, an Inheritance Trust can be an effective estate planning tool.
Read More
In this issue, we're launching a new column from Don Hopper about law firm succession planning. And speaking of the future and succession planning, we've got a succession plan in place here at Indiana Lawyer.
Read More
This is a first in series of articles on the issue of law practice succession planning.
Read More
Given today's political climate, nowhere is the interplay between politics and law more salient than in immigration law. If you are an advocate for a refugee, or represent someone seeking citizenship or asylum, part of the work is understanding the political ramifications of what you are trying to do.
Read More
Despite the lack of monetary return on investment, young lawyers and their law firms gain huge returns on intangible benefits from bar association involvement.
Read More
My impression is that Google has probably always been recording my voice text messages. They only recently added the notification about doing so because they probably got caught, so they included the notification to cover themselves.
Read More
This year, follow me, and together we'll take a detour around the zone, waking up with a smile, shouting, "Woo hoo, me!" on Jan. 1, 2018.
Read More
Bob Hammerle says Judi Dench is a royal treat in "Victoria and Abdul," but finds little to recommend in "Blade Runner 2049."
Read More
Find out who's been suspended in the most recent attorney discipline actions.
Read More
To get a better idea of what it means to spend 50 years devoted to the profession, some IndyBar honorees shared an inside glimpse at some of their best memories in the field.
Read More
Last April, our Indiana Legislature enacted a new process for selecting judicial officers in Marion County. Here is a general overview of how the process will work.
Read More
When analyzing the issue whether an employee was within the scope of employment for purposes of a commercial general liability policy, courts generally apply the law of the applicable state regarding agency or vicarious liability.
Read More
In conjunction with its 2017 Annual Meeting in French Lick Nov. 16-17, the DTCI will recognize the outstanding defense lawyers of the year.
Read More