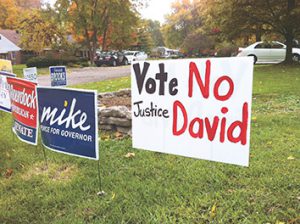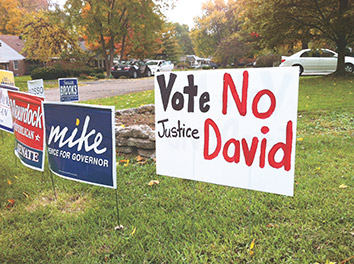 Justice Steven David's Barnes opinion finding no right to resist unlawful police entry results in an unusual ouster effort on an otherwise quiet appellate judicial ballot.
Read More
As damages claimed against the former attorney rise, William Conour is still without counsel as his federal trial is delayed.
Read More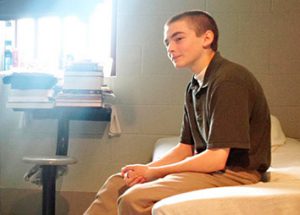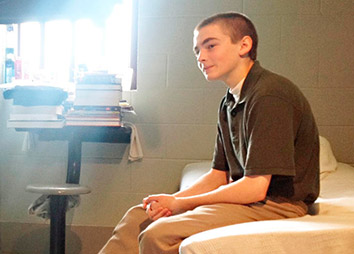 Sentenced at 12 for conspiracy to commit murder, Paul Henry Gingerich's appeal claims due process violations.
Read More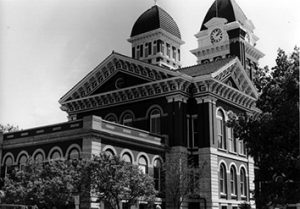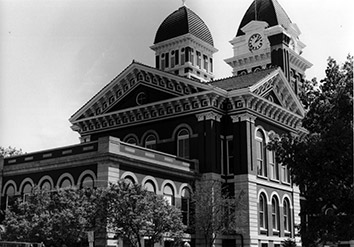 Indiana attorneys use photographs, paint to preserve art and history of courthouses.
Read More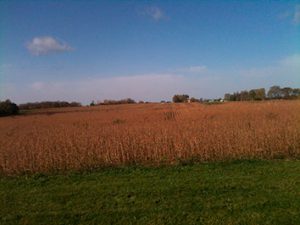 The doctrine of patent exhaustion is at the center of a Knox County dispute involving Monsanto Technology over the use of seeds.
Read More
Annual gathering presentations also explore alternative fees and interacting with the media.
Read More
The Indiana State Bar Association Leadership Development Academy is calling upon artisans to design a work of public art that will both honor a leader in the Indiana judiciary and invite children to play.
Read More
The incoming president will launch 3-year initiative to focus on member benefits, diversity and governance.
Read More
The modern fax machine was introduced in 1964 by Xerox. Fast forward to today. Unless you use a typewriter, there are no other machines in your office that have remained essentially unchanged in form and function for almost 50 years. Fax is ubiquitous, reliable, simple and cheap. Why would you want to mess that up?
Read More
I cannot imagine any professionals more obsessed with time than lawyers. While a great debate still rages as to whether the billable hour is dead, the fact remains that many lawyers continue to measure services to clients by a unit of time: the billable hour.
Read More
Up the street and around the corner from my Broad Ripple house, a yard sign caught my eye that didn't involve the usual Democrat versus Republican political rhetoric. This simple, hand-painted sign called for the ouster of Supreme Court Justice Steven David.
Read More
Marion County is granting Simon Property Group Inc. a $2.4 million refund, after a tax review board cut the value of two ailing malls roughly in half.
Read More
A judge on Friday rejected former Merrillville "nose doctor" Mark Weinberger's request to be released from federal prison for time served and instead ordered him to spend almost another four years behind bars for fraud.
Read More
A new set of rules for Marion County's nine township Small Claims courts will make the forums more transparent and put important court information online for the first time, according to the judge overseeing reform efforts.
Read More
Indiana's newest Court of Appeals judge also holds the distinction of being the only official appointed twice by Gov. Mitch Daniels.
Read More
A federal judge has found a convicted felon's due process clause claim "has teeth" and that the Bureau of Motor Vehicles must determine whether to issue the man an identification card even though his last name on his birth certificate and Social Security card do not match.
Read More
Read news from Indiana's law schools.
Read More
A federal judge appears likely to approve the largest class-action settlement ever to come out of a local court, and DeLaney & DeLaney, a small Indianapolis law firm that helped press the case, is poised to profit handsomely.
Read More
See what attorney has been held in contempt by the Supreme Court.
Read More
Read news from bar associations around Indiana.
Read More
October 15, 2012 was a day 423 lawyers will remember for the rest of their lives. That's because it was the day they were sworn into the Indiana bar. I was pleased to be there too on behalf of the Indianapolis Bar Association.
Read More
More than 25 percent of the cases pending in the United States District Court, Southern District of Indiana, have a least one pro se litigant. To address this community need, the Court launched the Mediation Assistance Program (MAP) in September 2009.
Read More
Like most attorneys, we always enjoy meeting lawyers from other practice areas and interests, but while it is easy to say "go network," we found it somewhat a daunting task.
Read More
Members of the legal community gathered to pay tribute to the value of professionalism in the practice at the IndyBar's Professionalism Luncheon, held Thursday, October 11 at the Columbia Club.
Read More
These IndyBar members–and their innovative ideas–are just a few of those who will be honored at the Indianapolis Bar Association and Foundation Recognition Luncheon on Thursday, November 8, 2012.
Read More