The money is needed for guardians ad litem and court appointed special advocates, and to pay for the new rule requiring defenders in delinquency cases.
Read More
The Indiana Court of Appeals rules an injured city policeman must exhaust workers' comp remedies before turning to the injured-on-duty statute.
Read More
The American Bar Association now requires more hands-on learning and student assessments throughout the course.
Read More
The decision by the Supreme Court of the United States not to hear any of the same-sex marriage cases before it was unexpected but very welcomed by the same-sex couples and their attorneys who challenged Indiana's marriage ban.
Read More
The battle against the Islamic State of Iraq and the Levant is often discussed in terms of bombs and boots on the ground. However, an expert in terrorist financing at the Notre Dame Law School says destroying the Islamic State group, also referred to as ISIS, must include going after the money.
Read More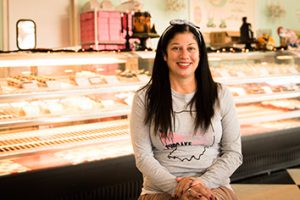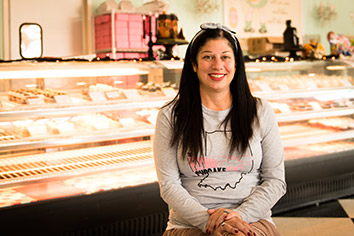 Whether they juggle being a lawyer with being an entrepreneur or they change careers and become full-time business owners, many say their legal training continues to help them. They have the ability not only to understand the legal aspects of operating a business but also to organize and manage the enterprise itself.
Read More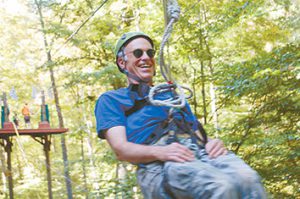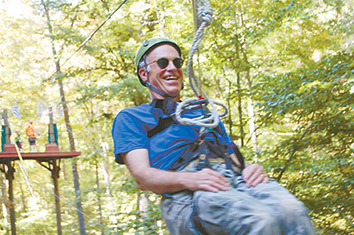 Meetings and events outside of the firm foster camaraderie and build relationships among staff.
Read More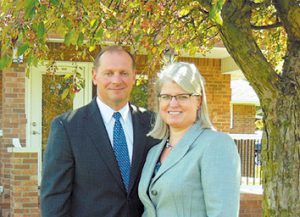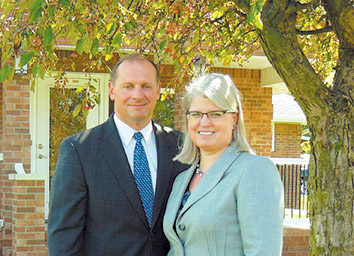 Jeff Hawkins is like most Indiana lawyers – he works in a small practice. Hawkins, incoming president of the Indiana State Bar Association, will be the first of three consecutive leaders hailing from solo or small law firms.
Read More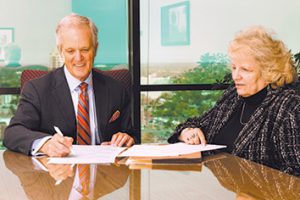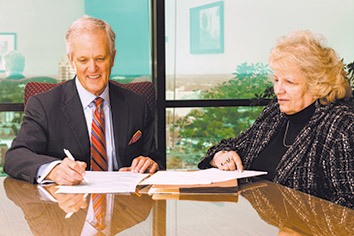 An Indiana State Bar Association panel examines ways firms can delegate work to paralegals to increase efficiency and profitability.
Read More
As judges, we struggle with "rule of law" questions every day. The gray areas between a fact and a supposition dog our paths. The tension between the letter of the law and the conscience of the community complicate our considerations. In some cases, the rule of law just seems to be unjust. But overall, the true meaning of "rule of law" should not be a barrier.
Read More
Most small to mid-sized companies use on average three to five law firms. Larger companies use even more. So, each and every day you are being compared to your competitors. Knowing how you compare to them in terms of your service and client satisfaction is good to know. You can get this information in a variety of ways and use it to bring in even more business from the client.
Read More
Even the best companies occasionally attract the attention of regulators. Recently, the United States Environmental Protection Agency announced that it will be focusing on addressing noncompliance issues and vigorous enforcement. EPA commonly investigates compliance and potential enforcement with an "Information Request."
Read More
A reader believes the rational solution to issues in Marion County Small Claims Courts is to keep the system as it is and not move it to Marion Superior Court.
Read More
Bob Hammerle says "The Skeleton Twins," which stars two people know for their comedy work, derives its strength not from comedy but the emotional connection of disturbed twins.
Read More
Today we will look at an application that allows your smartphone to function as a surprisingly capable portable document scanner, capturing images of higher quality and much greater utility than a typical .JPG photo capture.
Read More
Judges who have a family member running for elected office may appear in campaign materials as long as the judge's title or position isn't mentioned, the Indiana Commission on Judicial Qualifications decided in an advisory opinion released Friday.
Read More
Indiana's newest law school has entered the long waiting period that comes with the accreditation process.
Read More
Jeffrey J. Graham, a partner at Taft Stettinius & Hollister LLP in Indianapolis, is the newest Bankruptcy judge in the Southern District of Indiana. The 7th Circuit Court of Appeals announced his appointment Monday.
Read More
The Indiana Commission on Judicial Qualifications filed one count against a southern Indiana town court judge who was arrested and pleaded guilty to operating while intoxicated in Louisville, Kentucky.
Read More
Indiana residents looking to hire contractors for home repair or remodeling projects would be able to search a state registry that's among a package of legislative proposals Attorney General Greg Zoeller said Tuesday he's supporting in an effort to boost consumer protections.
Read More
The South Bend attorney who was disbarred in 2010 and convicted of forgery in 2013 lost his appeal before the Indiana Court of Appeals Thursday.
Read More
Yorktown's ordinance forbidding door-to-door canvassing before or after daylight hours is unconstitutional, a federal judge ruled.
Read More
The state pays the salaries of its judges and prosecutors, but public defenders are paid by counties that are only partially reimbursed for their costs — an approach that some including the executive director of the Indiana Public Defender Council want to see changed.
Read More
A federal judge has thrown out the lawsuit filed by the parents of an Indiana University student last seen more than three years ago against two men who were with her the night she vanished.
Read More
Read recent decisions from Indiana appellate courts.
Read More
Read who's been recently disciplined by the Indiana Supreme Court.
Read More
Join us on Nov. 20 & 21 at the French Lick Resort for a jam-packed schedule.
Read More
This past week made two marks on my personal challenge to promote and encourage professionalism and civility.
Read More
View a photo from the recent North Central Region Trial Academy Workshop Academy.
Read More
An insurer denies a claim and the court agrees there is no coverage under the policy. Case closed. Or is it?
Read More
Since early 2013, the IndyBar and local legal service providers have been teaming up to provide pro bono help in family law cases. More than 100 cases have been placed as a result of these efforts, and additional volunteers are needed to continue this successful partnership.
Read More
On Friday, Sept. 26, the IndyBar Alternative Dispute Resolution (ADR) Section hosted its annual Mediation Day, which was coordinated by ADR Section Chair Phyllis Armstrong of The Mediation Group.
Read More
Eric Olson highlights three attorneys who have stood out over the years for getting along with opposing counsel.
Read More
The Indianapolis Bar Foundation (IBF) is pleased to announce the formation of its new Legacy Fund, a planned giving initiative that ensures that the mission of the Indianapolis Bar Foundation – to advance justice and lead positive change in Indianapolis through philanthropy, education and service – will continue to positively impact our community and our profession for generations to follow.
Read More