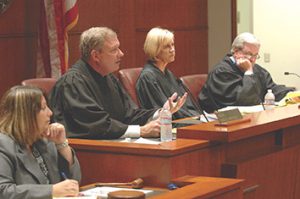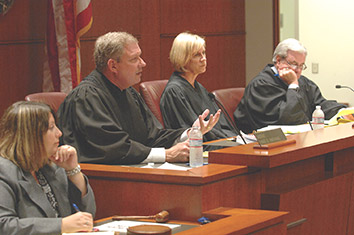 The 7th Circuit Court of Appeals says DOC must fix errors; The Indiana Court of Appeals recently heard an ex post facto claim.
Read More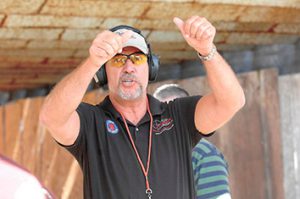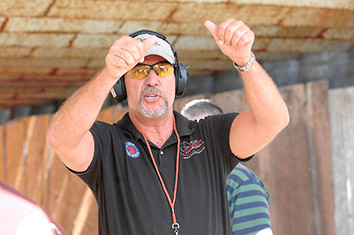 Can you carry a gun to the ballot box? With a few narrow exceptions, the answer appears to be yes. A lawsuit filed last month in St. Joseph Superior Court could clarify further whether a 2011 law that voids local firearm regulations would make efforts to keep guns out of voting precincts illegal.
Read More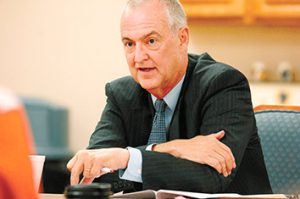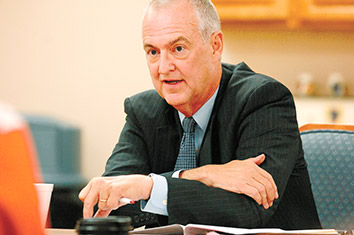 Legal issues are often obstacles in veterans finding permanent housing.
Read More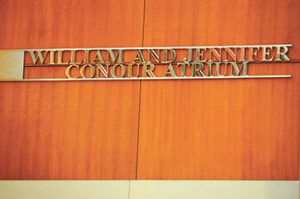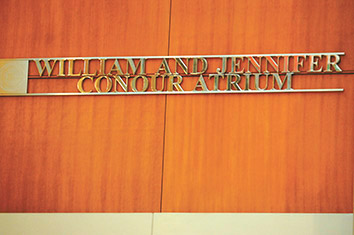 William Conour, until recently, was one of Indiana's most respected and powerful personal injury attorneys, his name prominent enough to grace a law school atrium. Now he faces a federal charge that could send him to prison for much of the rest of his life.
Read More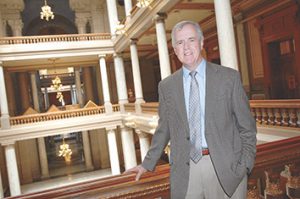 In a world of partisan wrangling, the  Legislative Services Agency has "jealously guarded" its nonpartisan nature.
Read More
The Indiana General Assembly's Criminal Code Evaluation Commission has started another round of hearings to collect data and recommendations for revising the state's criminal statutes. A key element of this review will be an extensive study of significant sections of Title 35 by the CCEC Work Group.
Read More
No one disputes that Country Squire Lakes Community in Jennings County has decayed from a pleasant welcoming place to live into a mess of broken down mobile homes where there is fear of crime. They disagree if the change is radical enough to excuse homeowners from paying dues and assessments to their homeowners association.
Read More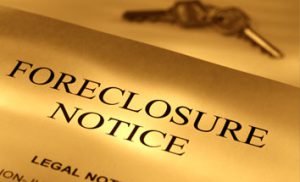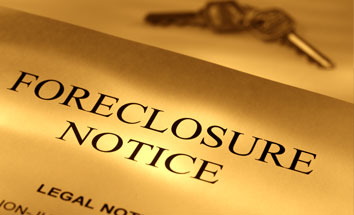 Indiana had one of the sharpest increases in foreclosure filings in July, according to RealtyTrac, which said they rose 83 percent compared with the prior month.
Read More
Indiana lawyers will have a unique opportunity to participate in a civic education program that will cast a national spotlight on our state and legal community. The 2013 National High School Mock Trial Championship will be held in Indianapolis May 9 to 11.
Read More
Federal courts routinely determine fee petitions for prevailing parties in various fee-shifting cases. A recent opinion from Magistrate Judge Denise LaRue illustrates guiding principles here.
Read More
In this column, basic tips for preventing legal malpractice claims and other risk management strategies will be explored. Here are this author's Top Ten client screening suggestions.
Read More
You are hanging by a thread and you don't even know it. Your Internet connection is delivered by two wires that connect to a box on the outside of your office – and all that separates you from disaster is a cable removed from a jack on the wall.
Read More
One of the benefits of writing this column is that it gives me time to reflect on aspects of Notre Dame Law School that are known and appreciated in South Bend and among our graduates, but are perhaps not as well known to the Indiana bench and bar.
Read More
The judges in U.S. Bankruptcy Court in the Southern District of Indiana have amended local bankruptcy rules, with the changes taking effect Oct. 1. The court is also considering the addition of five local rules.
Read More
Miami Circuit Judge Robert A. Spahr, 66, died Monday at his residence after a brief battle with cancer.
Read More
They arrived on yellow school buses as visitors Wednesday afternoon but someday the high school students may come as law students. The Indiana University Robert H. McKinney School of Law and Shortridge Magnet High School for Law and Public Policy inked a partnership that will put McKinney faculty and students in Shortridge classrooms and bring Shortridge students to McKinney.
Read More
Read opinions from Indiana's appellate courts.
Read More
Read who's been reinstated by the Indiana Supreme Court.
Read More
There are few torts that have been subject to more expansion and modification in the last 20 years than negligent infliction of emotional distress.
Read More
Join your colleagues at the Abe Martin Lodge inside Brown County State Park for a casual but informative two-day seminar. Bring your family and enjoy the park activities, including the indoor water park. 13.5 hours CLE credit (2.0 hours ethics) pending
Read More
Every time I travel alone, say for an out-of-town deposition, I am conscious of those blocks of time in which you get to be alone in your thoughts. As much as the travel itself is rarely fun, I almost always find great value in those periods of "travel reflection," especially when things prior to leaving home have been so busy.
Read More
News and commentary on the upcoming election are nearly impossible to escape at this point. Take a break from the non-stop back and forth political banter with several upcoming election-related non-partisan events and programs.
Read More
Photos from the Bar Leader Series Class X kickoff.
Read More
Chosen by the bar's Professionalism Committee, the 2012 recipient of the Silver Gavel Award is the Hon. Anthony Metz III of the United States Bankruptcy Court for the Southern District of Indiana, while the 2012 Professionalism Award will be presented to Sally Zweig of Katz & Korin PC. Both recipients were roundly praised for their professionalism by the committee, which is chaired by David K. Herzog of Faegre Baker Daniels LLP.
Read More