Hoosier native Jerry Buting will continue the conversation about reform at the Indiana State Bar Association's annual meeting this month.
Read More
Near the conclusion of more than 50 sometimes shouted questions and incredulous interruptions of Indiana Solicitor General Thomas Fisher on Wednesday, exasperated 7th Circuit Court of Appeals Judge Richard Posner said to him, "Honestly. You are so out of it."
Read More
Case pits arguments for strict statutory interpretation against a determination based on public policy.
Read More
Members of the media and judges are working together to develop standards for journalists who want to cover court proceedings to protect defendants and allow transparency.
Read More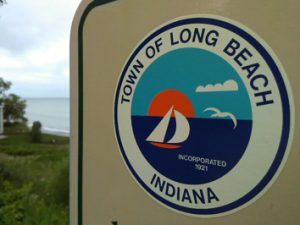 Long Beach, Indiana, is at the center of a landmark dispute between public access and private property rights to the Indiana shore of Lake Michigan.
Read More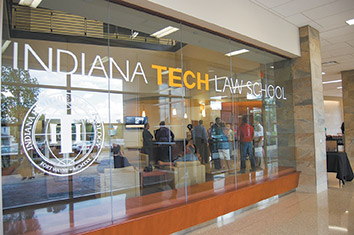 The state's newest law school has been mum about the dismal results and what's next for the school and its students.
Read More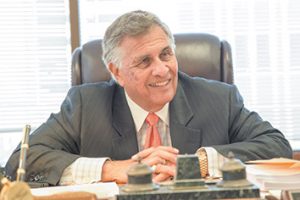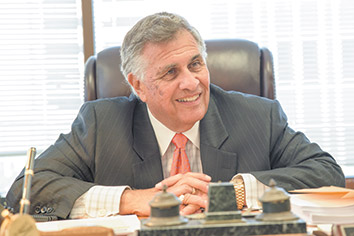 Jim Voyles, the criminal defense attorney best known for representing a who's who of famous clients thought ILAS board member and Frost Brown Todd LLC partner Tom Davis was making a sucker's bet when he asked Voyles be the guest of honor at a fundraising roast marking ILAS's 75th anniversary.
Read More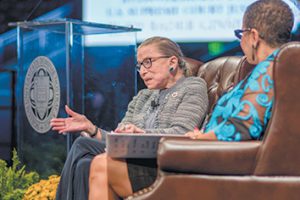 U.S. Supreme Court Associate Justice Ruth Bader Ginsburg talked about her life and career during a special appearance at Notre Dame Sept 12. During the two-hour event, Judge Ann Claire Williams of the 7th Circuit Court of Appeals moderated the discussion that also included a handful of questions from students.
Read More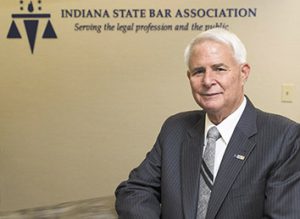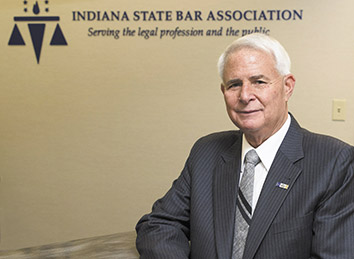 Mitchell Heppenheimer's agenda for his term at the helm is focusing on ways to help Hoosier lawyers be successful in the shifting landscape. In particular, he plans to launch a campaign to educate people on why they should turn to a lawyer for legal advice and that lawyers can be hired at reasonable prices.
Read More
Through the Indiana Kids' Election Speakers' Bureau, hundreds of attorneys, judges, paralegals and law students from across the state have volunteered to teach elementary, middle and high school students about the election process, and there are still spots open for other interested legal professionals.
Read More
ISBA President Carol Adinamis appointed the Future of the Provision of Legal Services Committee to examine challenges to the profession from legal document and service providers and advances in technology. Here are the four recommendations of the committee.
Read More
This article will provide a brief overview of the new features available on the iPhone 7 to help you determine if it's time to upgrade.
Read More
In the Northern and Southern Districts of Indiana, from time to time the federal bench has found it necessary to comment on deficient practitioner performance. A recent example also serves as a reminder of some basic principles in this age of phone conferences.
Read More
Bob Hammerle recommends "The Light Between Oceans," but will never watch it again.
Read More
Sept. 22, 2016, marks the 30th anniversary of the most tragic day in the history of the Southern District of Indiana: the murder of United States Probation Officer Thomas E. Gahl.
Read More
Three partners who left Krieg DeVault LLP last year have sued their former firm over compensation. They claim they were shortchanged when they departed the firm and made to pay for other partners whose capital accounts with negative balances were written off.
Read More
The students in the Class of 2019 who recently began their legal studies at Indiana law schools are, for the most part, very similar to the crop that enrolled one year ago.
Read More
Jarrod Malone writes about the impact of the business associate classification on lawyers and law firms.
Read More
Need to enhance your skills as a litigator? Searching for a good trial advocacy seminar? If so, be sure to register today for the 2016 North Central Region Trial Academy!
Read More
An Interview With Chief Justice Loretta Rush
Read More
Insurance Coverage – Judges' Roundtable – Beer Tasting
Read More
The slate for the 2017 Indianapolis Bar Association Board of Directors is now complete with the appointment of four Vice Presidents and the Counsel to the Board by President-Elect Nissa Ricafort of Broyles Kight & Ricafort PC
Read More
The spirit of Antoinette Dakin Leach lives on through each award winner and this year's recipient, Indiana Supreme Court Chief Justice Loretta Rush, is no exception. Chief Justice Rush has forged a career from numerous groundbreaking accomplishments.<
Read More
This annual event helps to ensure that the IBF can continue to provide access to justice for many of our Hoosier neighbors that might not otherwise have access to a lawyer.
Read More
Exciting things are happening at the IndyBar! A new section—the E-Discovery, Information Governance & Cyber Security Section—is coming in 2017.
Read More
E-Filing: it's here to stay in Indiana. Though the new system is designed to simplify the process for all users of the court system, making the change to e-filing means big changes for local lawyers.
Read More
This fall, IndyBar members will be honored for their contributions to our legal community.
Read More