Indiana lawmakers seek to intervene with aid of Kansas official Kris Kobach.
Read More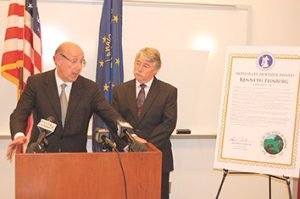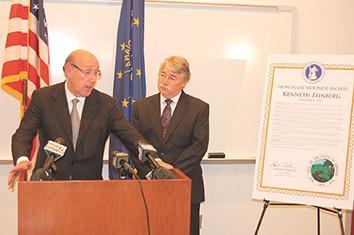 Kenneth Feinberg, an authority on victim compensation funds, says circumstances warranting these types of programs are "rare."
Read More
Plaintiffs must meet a high standard after filing complaint to get to the discovery stage.
Read More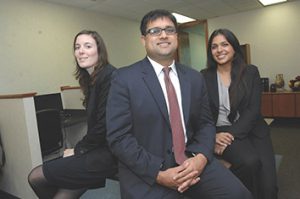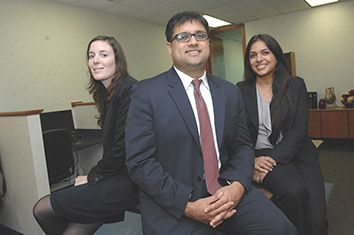 Indiana Legal Services' clinic helps clients at Midtown Community Mental Health Center navigate through legal entanglements that can ensnare them.
Read More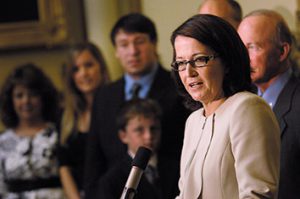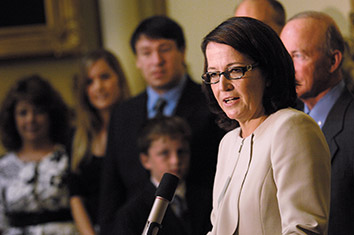 Colleagues say the Supreme Court appointee brings life balance, temperament and skill to the job.
Read More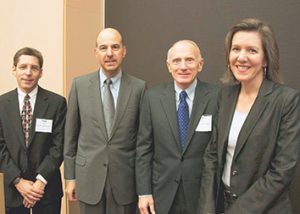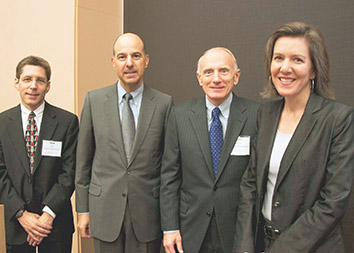 One addition under the America Invents Act is the public has the opportunity to participate in pre- and post-grant reviews.
Read More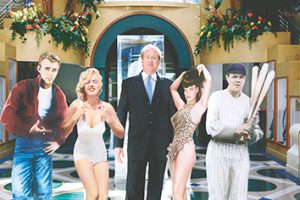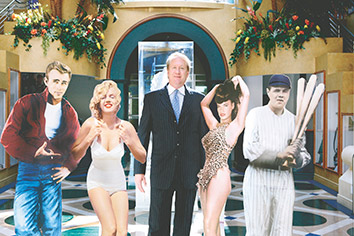 The legal landscape for Marilyn Monroe's heirs changed considerably when a federal court recently affirmed that the idol had no right of publicity that survived her.
Read More
Judge Dreyer comes up with a way to cure court budget woes and provide reality TV.
Read More
Emmis Communications Corp.'s tactics as it plotted to strip preferred shareholders of their rights were "admittedly unusual," Judge Sarah Evans Barker acknowledged in her Aug. 31 ruling that let the company go forward with a shareholder vote a few days later that did just that.
Read More
The board of directors of the Indiana Judicial Conference approved proposed changes to the state's parenting time guidelines Sept. 14 and sent them to the Supreme Court for review. However, the guidelines were sent on without any suggestions on parenting coordination.
Read More
The Indiana justices visited the schools on Sept. 19 as part of Constitution Day events. The Indiana Supreme Court holds a program each September to commemorate the anniversary of the signing of the U.S. Constitution on Sept. 17, 1787.
Read More
Read select appellate opinions from Indiana courts.
Read More
Read who has been suspended, reprimanded, held in contempt or reinstated by the Indiana Supreme Court.
Read More
On September 14, 2012, the Marion County Bar Association hosted a retirement dinner in honor of Judge Carr L. Darden, who retired as a full-time appellate judge from the Indiana Court of Appeals on his 75th birthday, July 21, 2012. The event was held at the downtown Indianapolis Marriott and included dinner, musical entertainment and remarks from several individuals to whom Judge Darden has served as a colleague, mentor, family member and friend.
Read More
If you are a woman trying to make it to the top of a law firm, can you expect a higher-ranking female attorney to take you under her wing? Do you need to undermine other women in order to advance or treat other women as threats?
Read More
It falls upon me to make the happy announcement that the Board of Directors of the Indianapolis Bar Association has approved the creation of a new section of the bar — the Indy Attorneys Network.
Read More
The Indianapolis Bar Association's Nominating Committee has announced the selection of John C. Trimble of Lewis Wagner LLP as the 2015 President of the Indianapolis Bar Association.
Read More
Think networking is difficult or intimidating? Wish you could easily meet and talk with leaders in the legal community? The IndyBar has a solution!
Read More
News from around the Indianapolis Bar Association.
Read More
Did you know that a number of Indiana women played important roles in the national fight for women's suffrage?
Read More
Nearly one-third (32 percent) of lawyers interviewed for the Robert Half Legal Hiring Index plan to hire full-time legal professionals during the fourth quarter of 2012, while three percent anticipate staff reductions.
Read More
Students, check out the scholarships available from the Indianapolis Bar Foundation. Two scholarships for the Winter 2013 IndyBar Review session are up for grabs. The application deadline is November 1.
Read More
Reach for Youth is seeking local attorneys to serve as volunteer judges at Teen Court, a program designed to reduce recidivism for first-time juvenile offenders by giving them a second chance to repair the harm they've caused without experiencing formal court prosecution.
Read More