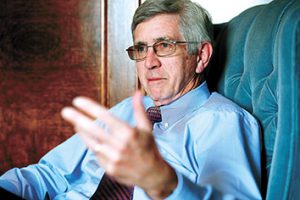 If he hadn't become a lawyer nearly four decades ago, Indianapolis attorney Ed DeLaney knows that choice could have prevented the attack that he believed was going to end his life.
Read More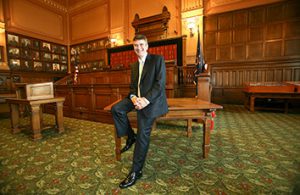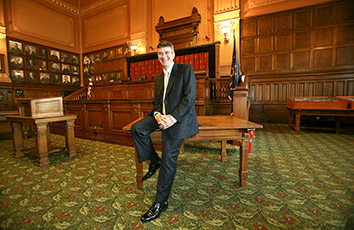 Judge Steven H. David said he would have been content staying in his job as Boone Circuit judge for the rest of his legal career. But he took a chance, overcoming an initial doubt that he should apply for an Indiana Supreme Court opening and ultimately rising to the top of 34 attorneys and judges to become the state's 106th justice.
Read More
Selecting a new Indiana Supreme Court member is a transparent process until it reaches the governor, and then the action moves behind closed doors and the legal community is left holding its collective breath until learning who will be the state's next justice.
Read More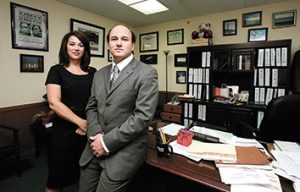 When filing a claim for Medicaid disability benefits, the process sounds straightforward: Complete an application that includes all disabilities that would make the case that you deserve the benefits. If your application is deemed sufficient by a Medicaid Medical Review Team, you get the benefits. If not, you receive a one- or two-page letter that includes information about how you can appeal.
Read More
No follow-through. That was a complaint voiced by attendees of last year's summit to discuss juvenile justice matters in Indiana about many similar conferences they'd attended before: there was no follow-through.
Read More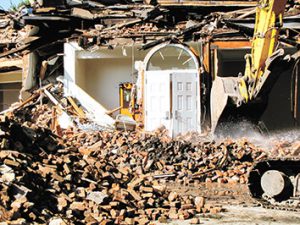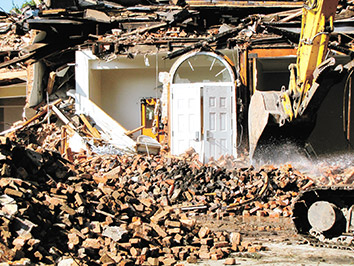 The inside of Heritage Hall, named for a music professor and one of the oldest buildings on the campus of Valparaiso University, has been redesigned as the law school's Lawyering Skills Center and will soon welcome the Valparaiso University School of Law Clinical Program back to its old location.
Read More
The Indiana Tax Court logo symbolizes what will remain the same next year, even though the only person who's ever presided on that appellate bench will change for the first time since that court was created more than a quarter century ago.
Read More
Openings on the Indiana Supreme Court and state Tax Court in recent months have put more focus on the selection process and what goes into choosing appellate jurists, leading to increased interest from the legal community about who has a voice in deciding nomination and other judicial qualifications issues.
Read More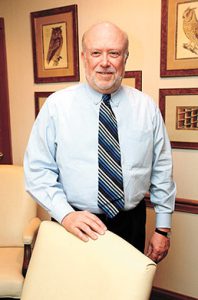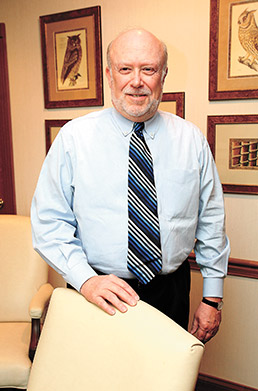 While many attorneys may want to do pro bono work, not all of them are comfortable taking on what could end up being a lengthy and possibly complicated family law case, which is the majority of cases the pro bono districts around the state tend to handle.
Read More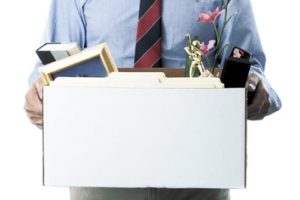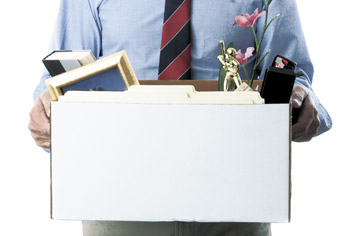 As people lose their jobs in a rough economy, it's obvious that unemployment claims go up – and stay up – as it is more difficult to find new work.
Read More
The state still needs to address the elephant in the room.
Read More
If you have ever considered making a major life change, you know that it isn't easy.
Read More
In the Southern District of Indiana, settlement conferences are routinely held in most civil cases before the assigned magistrate judge.
Read More
Marion Superior Courts have fully implemented e-filing for civil collections and mortgage foreclosure cases, but law firms and attorneys are not en masse embracing the change that's currently a voluntary choice.
Read More
The 7th Circuit Court of Appeals is considering whether a Southern District of Indiana judge correctly weighed evidence in granting a preliminary injunction that stopped Indianapolis from enforcing a 2002 ordinance regulating adult-business hours.
Read More
The 7th Circuit Court of Appeals is considering the appeal involving the 2009 retrial on clean-air rule violations at a coal-fired power plant in southeast Indiana.
Read More
After a year of preparation, Marion Superior Juvenile Judge Marilyn Moores left for an 11-month mission to Afghanistan to help rebuild the war-torn country's farming and agricultural infrastructure.
Read More
The Indiana University School of Law – Indianapolis will host the American Civil Liberties Union of Indiana Student Conference that will focus on issues faced by students at the high school, college, and law school levels.
Read More
Following a statewide event Sept. 1 to help to homeowners who were concerned they might be facing foreclosures, the Indiana Foreclosure Prevention Network hosted another event Sept. 16 in Indianapolis.
Read More
A Highland attorney is back on the ballot for a Lake Circuit judge opening after he received a temporary restraining order and preliminary injunction that say the Indiana Election Commission shouldn't have removed his name as a candidate for the general election.
Read More
For the first time since the early 1980s, the Southern District of Indiana has gotten approval to hire a new full-time federal magistrate. The U.S. Judicial Conference, which is the policy-making arm of the federal court system, approved during its annual fall meeting on Tuesday the Indianapolis-based magistrate spot along with three others throughout the country.
Read More
An Indianapolis attorney has gotten the approval of a key congressional judiciary panel to become the new U.S. Attorney for the Southern District of Indiana.
Read More
See who received a public reprimand.
Read More
The tradition of the Red Mass, which commemorates the beginning of the legal term each fall and blesses members of the legal community, continues in Indiana. Typically the Red Mass takes place in a Catholic church but is open to people of all faiths.
Read More
To prevail on a claim of negligence, a plaintiff must show that a duty exists, that the duty was breached, and that damages resulted from that breach. It goes without saying that there can be no negligence or liability where there is no duty.
Read More
Technology and social media, it's all the buzz in Bar circles.
Read More
The Indiana Constitution often affords criminal defendants greater protections than the U.S Constitution.
Read More
So far in 2010, the IBF awarded over $136,000 in grant support for IBA initiatives and to agencies with projects consistent with the IBF mission of advancing the administration of justice and understanding of law through philanthropy, education and service.
Read More
Depression will affect more than 19 million Americans this year, and according to a Johns Hopkins University study lawyers have the highest rate of depression among the 28 occupations they reviewed.
Read More
Frontlines for Sept. 29-Oct. 12, 2010.
Read More