Given how quickly remote workers acclimated to doing their jobs in their pajamas, perhaps many would be surprised to learn that one year ago, attorney Chad Sullivan's phone was ringing often as employers called wondering if they could make employees work from home.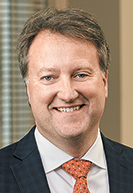 The coronavirus sent businesses scrambling in March 2020 and forced many nonessential personnel to make an abrupt shift to working safely at home rather than in their offices. Once company owners and managers realized their workforces would have to transition, they began contacting labor and employment lawyers like Sullivan to find out what they could and could not require employees to do.
Some of the employers' concerns about whether employees would have the same work discipline when they were at home turned out to be misplaced. Productivity has remained at such a high level that businesses and workers are anticipating remote work will become a normal part of post-pandemic life.
Sullivan, member at Jackson Kelly PLLC in Evansville, is not "overly surprised" that people who worked hard in the office are working just as hard from their homes. Yet he did note the switch to remote working may have been smoother than perhaps it should have been because the pandemic heightened the importance of a paycheck.
"My opinion has been most of the employees who've been remote working were grateful to have the opportunity to continue working and not to be furloughed or laid off," he said.
While in the future employees may still be able to spend at least a few days each month working in their pajamas, they will likely encounter more requirements, mandates and restrictions when doing so. Sullivan and other attorneys expect employers who adopted a relaxed approach to remote work during the pandemic will begin to set limits on what workers can do when working remotely.
The law gives businesses wide latitude in setting workplace policy. And if employees do not like the policies, they will probably be able to do little other than get dressed and make the commute or find another job.
"Usually remote work is an option, but if an employee doesn't like remote work restrictions then the employer has the option of saying, 'Then remote work isn't for you, come back to the office,'" Sullivan said.
Fog is lifting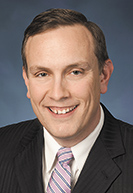 In conversations with clients and smalltalk with friends and neighbors, Joseph Pettygrove, partner at Kroger Gardis & Regas LLP in Indianapolis, has been hearing more and more about returning to in-person work.
Most people seem to anticipate a transition back to the office is coming, and while employers have not reached out specifically to get his advice about revamping work-from-home policies, he expects they soon will. Likely, the companies will want to place more limitations on remote work, and Pettygrove will recommend they tighten the reins.
"The last year has been, for lack of a better term, kind of a fog of war scenario," he said. "Everyone is just doing what they can to keep the business moving but … generally speaking, we're at a point now where if we're not coming out of it, we're understanding it, and people are able to look back and start doing what I call 'the lessons learned.'"
Employees may balk, questioning why after a year or longer of working remotely they are having new regulations foisted upon them. But Indiana is an at-will state and workers will not be able to do much more than complain.
"The fact of the matter is in Indiana and most other states, an employer has the right to say, 'No, if you're going to work for me from an environment you prefer, I still get to make sure that environment is maximally conducive to productivity,'" Pettygrove said.
Even as vaccinations increase and the positivity rate continues to decline, employees might not have the freedom to work wherever they want. Employers can require remote workers to remain in their homes, particularly if a private, secure internet connection is necessary because the employees are handling confidential information.
Moreover, employers could designate the specific room in the home where personnel are to work. Companies will want home offices to have good lighting and ventilation and be free of hazards and distractions. Employers will likely be looking not only to limit the potential for interruptions from barking dogs or screaming children during important calls with customers, but also to minimize the possibility of an employee getting injured while working from home and filing a workers' compensation claim.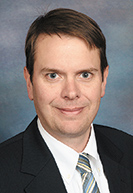 Businesses can also set schedules. Remote workers who are starting their days earlier so they can hit the eight-hour mark early or midafternoon, or who are taking a couple of hours off midday then logging back on to work into the evening, might be told to stick to a 9-to-5 routine.
In addition, businesses retain the ability to electronically monitor employees. Watching email communications is common, but employers could keep a closer tab on what workers are doing, especially those using company computers.
Indianapolis employment attorneys Ryan Fox and Ryan Sink of Fox & Sink LLC said employers should give notice to the workforce if they are going to monitor through keylogging software or video feed. Once that prior notice is given, employees may have little standing to assert an invasion of privacy claim.
"Employees shouldn't just expect they suddenly have a whole bunch more privacy rights just because they are working from home," Fox said.
Clear and reasonable policies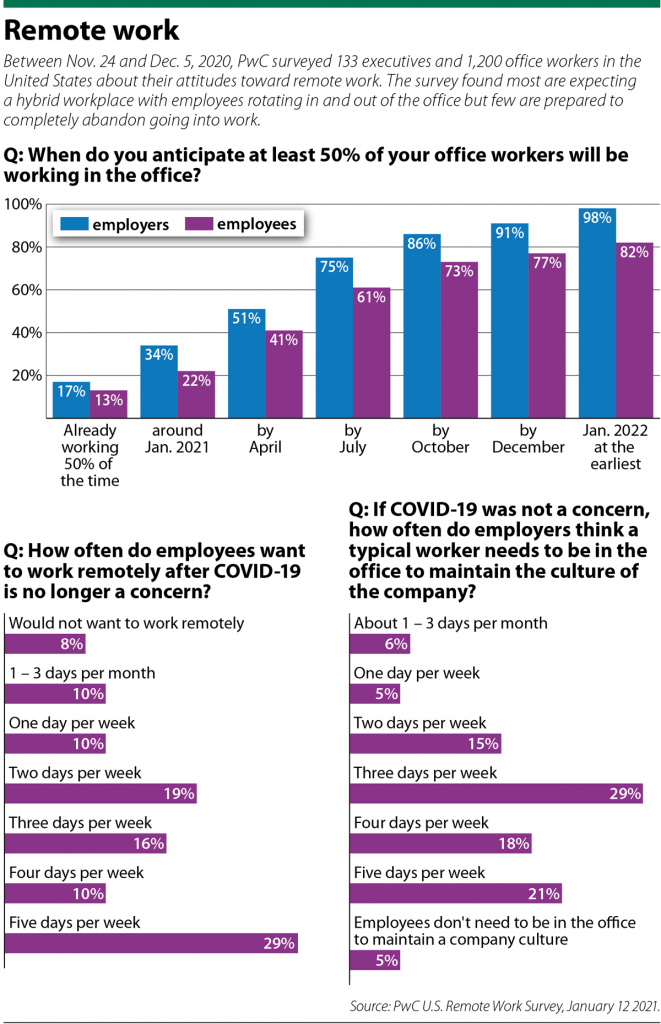 Little caselaw exists to guide employers, but a 2011 decision from the Southern Indiana District Court highlights how egregious some bosses can be and provides a key interpretation of state and federal privacy laws.
In Rene v. G.F. Fishers, Inc., 817 F.Supp. 2d 1090 (S.D. Ind. 2011), Lisa Rene sued her employer, G.F. Fishers Inc. and G.F. Oregon, after she learned company officials had used keylogging software to obtain her passwords and access her checking and personal email accounts. She claimed the defendants had violated the Federal Wiretap Act and the Indiana Wiretap Act.
The parties eventually settled but not before the court partially denied a motion to dismiss. Rene's IWA claim was allowed to stand because Judge William Lawrence found the Indiana law did not have the added requirement that is in the federal law that the interception of the communication "affects interstate or foreign commerce."
Fox and Sink pointed out that even though Hoosier workers have little protection as at-will employees, they can push back as a group against any new restrictions and policies. Under the National Labor Relations Act, businesses are prohibited from retaliating against employees who collectively engage in "protected and concerted activity" to negotiate better terms and conditions of employment, which includes work-from-home policies.
Employers might take another look at their plans if workers complain, but they will probably still impose more restrictions on working out of the office.
"I think they will slowly start tightening their belt because (remote work) makes the employer's job more difficult to keep track of employees' hours, performance, all these issues," Fox said.
To reduce disgruntled feelings, Sullivan and Pettygrove said employers should explain the reasons for changes and be able to show why each new requirement helps the business thrive. Also, as long as the companies apply polices consistently and do not single out any group for disparate treatment, the employers will be better insulated against litigation.
Employees like working remotely, but after a year of isolation, they may find they want to be in the same space as their colleagues. Although going to work in the pre-pandemic sense means having to dress in professional attire, endure the commute and deal with interruptions, Pettygrove noted working in an office is beneficial.
"For most organizations, teamwork matters," he said. "The camaraderie, the efficiencies you gain by having real-time interactions, it's generally better. It makes the team function better over the long term."•
Please enable JavaScript to view this content.