The Indiana Supreme Court has given an unusual provisional senior judge certification to a Clark County jurist who was suspended after his involvement in a downtown Indianapolis shooting and subsequently lost his reelection bid.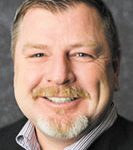 Clark Circuit Judge Andrew Adams was unseated by Republican Dan Moore in the November election, but justices in a Monday order certified Adams as a senior judge on a conditional basis.
Specifically, Adams will be required to "work with a judicial mentor to enhance all aspects of judicial service and the judicial role." His certification will be in effect Jan. 1, 2021 through Dec. 31, 2021.
The Clark County judge was one of three jurists suspended for their roles in a May 2019 shooting that ended with Adams and fellow Clark County Judge Bradley Jacobs being shot and seriously wounded. A third judge, Sabrina Bell of the Crawford Circuit Court, was present but was not shot.
The altercation occurred in the parking lot of a downtown Indianapolis White Castle, where the three judges exchanged words with Brandon Kaiser and his nephew, Alfredo Vazquez. The situation escalated, and a brawl ensued between the four men.
Kaiser is alleged to have opened fire, putting both Adams and Jacobs in the hospital for an extended time. The alleged gunman is now facing 14 counts related to the incident in Marion Superior Court and has indicated that he intends to pursue a self-defense claim.
Meanwhile, Adams pleaded guilty to misdemeanor battery as did Vazquez. Vazquez was sentenced to 180 days of home detention plus a year of probation, while Adams received a one-year suspended sentence without probation.
Neither Jacobs nor Bell were indicted in the incident. However, all three judges were suspended from the bench last year – Jacobs and Bell for 30 days without pay and Adams for 60 days without pay.
After the discipline was handed down, Jacobs issued a public apology, saying he nearly lost everything. Adams and Bell have never publicly addressed the shooting.
In November, Moore defeated Adams in the race for Clark Circuit Court 4 with 56.1% of the vote.  Jacobs was unopposed in the election, while Bell was not up for reelection this year.
In conditionally granting Adams' request for senior judge certification, the Supreme Court noted that Clark County "is in need of the assistance of Senior Judges." The court's 2019 Weighted Caseload Report lists Clark County as 14 out of Indiana's 92 counties in severity of judicial need, having eight judges but needing 9.92.
Please enable JavaScript to view this content.