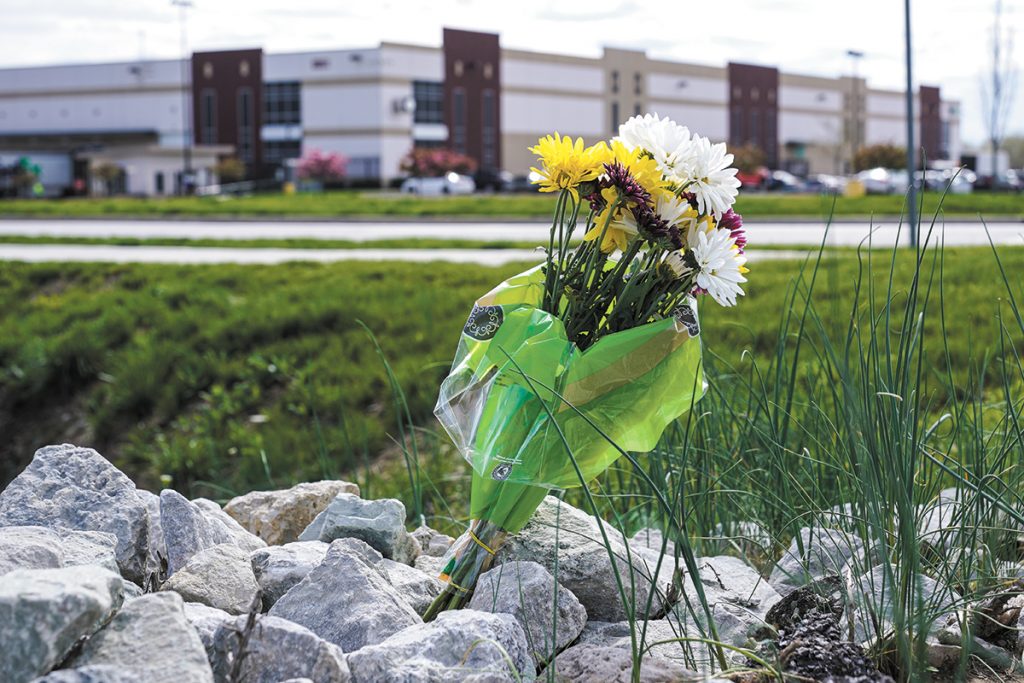 A mass shooting at an Indianapolis FedEx Ground facility earlier this month that killed eight employees and wounded five raised questions about whether more could have been done under Indiana's red flag law to prevent the gunman from obtaining additional weapons after he had a firearm removed from his possession just over a year before.
Conversations are now taking place about potential loopholes in the law and what should be done to tighten the red flag statute, which is intended to prevent exactly what happened.
Indianapolis' deadliest mass shooting
The shooter, 19-year-old Brandon Scott Hole, had agreed to surrender a .410-gauge shotgun and not request its return after FBI agents investigated Hole in March 2020 after his mother called police to say that her son might commit "suicide by cop." Due to the information collected at the scene, IMPD placed Hole under an immediate detention and transported him to a local hospital for evaluation.
However, Marion County Prosecutor Ryan Mears during a press conference days after the FedEx shooting said that his office last year did not file a follow-up petition under Indiana's red flag law because it had already achieved its objective of removing the firearm from Hole's home.
Enacted in 2005 after the death of police officer Jake Laird, Indiana's pioneering red flag statute allows police or courts to seize guns from people who show warning signs of mental instability and could be deemed "dangerous" under Indiana Code section 35-47-14.
EXTRA
Click here
to read about the Statehouse's gun reform.
Amended in 2019 under HEA 1651, the statute defines a "dangerous" person as an individual who presents an imminent risk of personal injury to himself or to another individual.
Someone also is considered dangerous if it is probable the individual will present a risk of personal injury to himself or to another individual and is the subject of documented evidence that would give rise to a reasonable belief that the individual has a propensity for violent or suicidal conduct.
Additionally, weapon seizures can be made with a warrant based on probable cause, or without a warrant with later court approval. Indianapolis police said they recovered 191 guns last year under the red flag law.
Mears said authorities did not seek a hearing for Hole under the red flag law because there wasn't enough time under the law's restrictions to definitively demonstrate Hole's propensity for violence or mental instability. The prosecutor described Hole's commitment as only lasting hours rather than days, and he was prescribed no medication. Had Mears' office pursued a red flag petition that failed, he said, the prosecutor's office would have been compelled to return the weapon.
"That's not something we were willing to do," Mears said.
But Amrith Kaur, a former Chicago prosecutor who for 11 years handled gun and drug cases, said she believes officials had enough to take a red flag case to a judge to prevent Hole from legally purchasing additional weapons — including a reported assault on his mother that police documented in a report on the March 2020 call to his home.
EXTRA
Click here
to learn how the tragedy effects the local Sikh community.
"In my experience, courts will take the totality of the circumstances into account" in a red flag case, said Kaur, who now serves as legal director for the New York-based Sikh Coalition civil rights group. She noted such cases are judged on the preponderance of the evidence.
In Hole's case, Kaur believes, evidence including the assault, his mental state, his surrender of a shotgun and allegations that he was viewing white supremacist websites were sufficient.
"To say they didn't have the evidence wasn't an accurate reflection, taking into account the evidence they had," she said.
Looking for loopholes
The FedEx case, Mears said, illustrates the shortcomings with Indiana's red flag law. He pointed to the "tight timeline" of two weeks that authorities have to operate under when trying to make a determination.
"Because we have 14 days (before a court hearing), our ability to have access to meaningful medical history and mental health records is severely limited," Mears said. "I think it's important to note that the statute only authorizes us to issue search warrants to seize a weapon."
Guy Relford, an Indianapolis attorney whose practice is devoted exclusively to firearms-related legal issues, worked alongside legislators in amending the law in 2019. He said prosecutors currently could have more than 14 days under the statute to seek the evidence they need before a court hearing.
"That 14-day requirement is not an absolute requirement," Relford said. "The language in Section 5(b) of the statute was changed from 'shall conduct a hearing in 14 days' to now, 'the court shall conduct a good faith effort to have the hearing not later than 14 days.' Obviously if a prosecutor is waiting for medical records or has some other legitimate reason for delay, that is exactly why the language was changed to give the court flexibility to say, we gave a good faith effort but clearly the state needs more time and they can give them that additional time if they ask for it."
Looking forward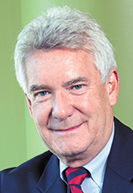 The FedEx shooting exposed gaps in the law that need to be filled, some experts say.
Paul Helmke, an Indiana University civics professor and former president of the Brady Center to Prevent Gun Violence, said he was happy to see Indiana take the early step to help prevent gun violence by creating its own red flag law in 2005.
"The catch is that it has a lot of loopholes in it," Helmke said, noting other states that enacted similar statutes since then have generally written stronger laws. "We did make amendments, but those continue to leave loopholes."
To Helmke, the basic issue of Indiana's red flag law is that it's only a gun-removal statute, rather than serving as a general risk protective order that other states have.
"The statute is written to focus on removing a gun from a specific place. You get an order that says that someone like the FedEx shooter has a shotgun and there are concerns, law enforcement goes in and they seize the shotgun and that's it," Helmke said. "The fact that they are focusing just on that weapon means that the individual still has the right to go get another weapon unless and until a court finds them to be subject of the red flag law.
"The problem is obviously that the individual is able to go out and buy other weapons," he continued. "Because there was not a court hearing or court finding, he didn't show up in a background check system and he wasn't a prohibited purchaser."
While he believes the 2019 amendments to the law made it clearer, Helmke said it could be strengthened. He suggested once police find reasonable cause, they should report the information and put holds on the individual in question from acquiring any other weapons, similar to gun bans for domestic violence offenders.
Helmke also suggested that family members should be able to bring red flag petitions to the courts, making it easier and quicker for a family to do something to keep a dangerous person from having a gun. Helmke said he also thinks the 14-day timeframe could be longer.
"Due process is important. The catch is that public safety is also important," he said.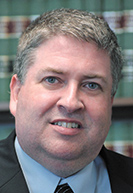 Growing gun concerns
Over the last few years, Boone County Prosecutor Kent Eastwood noticed a trend with the gun-related cases in his community. What used to occur once or twice month steadily rose to once or twice per week, he observed.
"Last year I ran the numbers, and lo and behold, the anecdotal evidence was correct. We saw a huge increase in gun-related crime in Boone County," Eastwood said.
Boone County applied for and was awarded a grant to fund a new gun-crime prosecutor, who since February also has been handling the county's increasing red flag law cases. The red flag statute has been helpful in addressing such cases, Eastwood said, which he said has saved lives in his community.
"The fact that when we take a gun from a person because they are dangerous, until a court has ruled them to be dangerous and have that hearing, they can still go out and buy weapons — that is something that needs to be addressed," Eastwood said. "But that issue doesn't preclude us from still going forward."
Addressing the 14-day concerns, Eastwood noted that having a short time period and a quick turnaround is both a blessing and curse.
"The blessing is that if law enforcement has done something they should not do, the person receives their property back in a timely fashion. In some situations, a quick turnaround time can be a hindrance and it can be hard to collect evidence in that time," he said.
Eastwood said he would like to see the ability of an individual deemed dangerous to purchase a firearm suspended between the time their weapons are confiscated and their court hearing.
He also would suggest courts hold subsequent hearings following the initial hearing after 14 days where authorities would be able to supplement the record with additional evidence if there isn't enough at that time.
"Most everything can be improved upon," Eastwood said. "I think that is what we need to take here. The tragedy at the FedEx facility demonstrated some shortcomings for us."•
— Associated Press and IL editor Dave Stafford contributed to this report.
Please enable JavaScript to view this content.