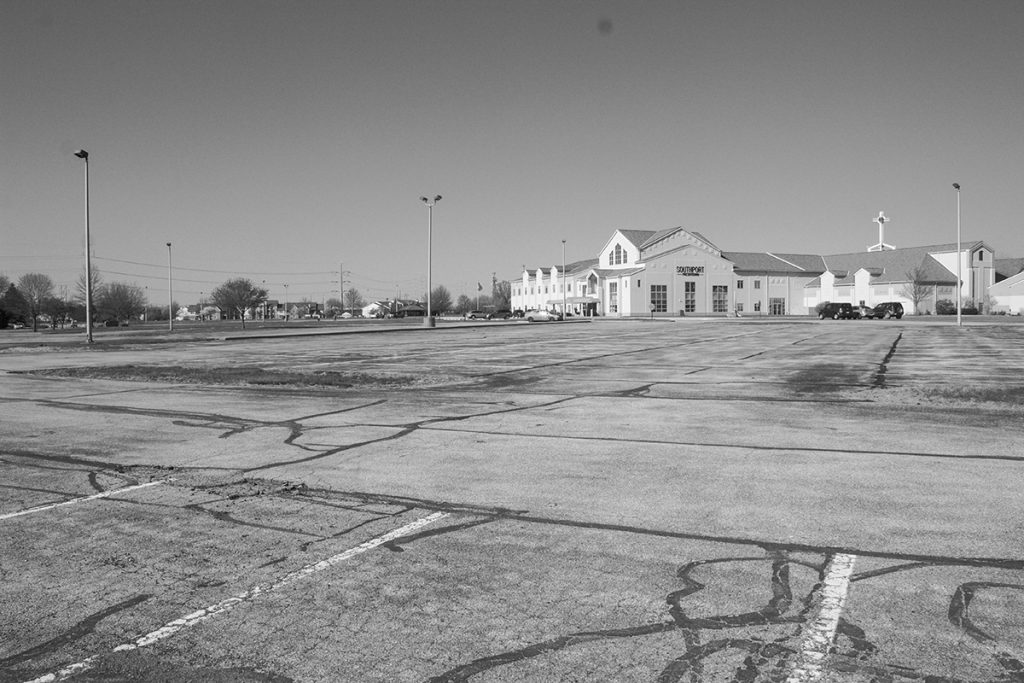 As concerns about the novel coronavirus pandemic began to spread nationwide, Rob Hock could sense his congregation growing nervous about gathering together.
Hock, senior pastor at Southport Presbyterian Church in Indianapolis, explored different options for how the church's 500-plus members could continue meeting while staying compliant with state and federal social distancing recommendations. But constantly changing guidelines and orders made things complicated.
"We felt like we were being chased by a bear," Hock said. "It felt like every day there were new rules coming out and new restrictions."
Indiana Gov. Eric Holcomb issued an executive order March 23 requiring all Hoosiers to stay at home in response to the global health crisis, with exceptions for "essential" travel and business. The order prohibits public gatherings of more than 10 people and deems religious entities essential, so long as they adhere to guidance from the Centers for Disease Control and Prevention on social gatherings.
To avoid jeopardizing the congregation's health, Hock's church, like many others, decided to offer all of its worship services online. But as leaders across the country continue to call for social distancing and implement restrictions on large gatherings to slow the spread of COVID-19, some citizens have balked at the idea of interrupting their normal religious activities.
Last month, a Florida pastor held Sunday services at his Tampa Bay megachurch, where hundreds of people had gathered. Doing so defied the local stay-at-home order, so the pastor was arrested on misdemeanor charges of unlawful assembly and violating quarantine orders during a public health emergency.
Closer to home, leaders of a church in Hammond were ticketed on Palm Sunday for refusing to adhere to the governor's "shelter in place" order and hosting more than 30 people at its brick-and-mortar location.
These sanctions have raised questions about how orders not to gather during the pandemic square with protected First Amendment rights of assembly and free exercise of religion.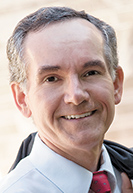 Non-discriminatory
A court would likely find the prohibition against large gatherings to be neutral unless religious entities can argue that other non-religious entities are permitted to gather in groups of more than 10 people, said Daniel Conkle, an Indiana University Maurer School of Law professor emeritus and adjunct professor of religious studies.
"It doesn't matter if they are meeting for religious purposes or some other purpose, you are still subject to the prohibition on large gatherings in the interest of protecting public health," Conkle said. As long as the prohibition is nondiscriminatory, he said, states probably won't be required to exempt religious worship.
Even if religious objectors pursued an argument under the First Amendment, Conkle said an argument based on the Free Exercise Clause would be foreclosed under Employment Division v. Smith.
A second argument that could be made, Conkle said, is based on Indiana's Religious Freedom Restoration Act. Under RFRA, he said, even if a law is nondiscriminatory, if it imposes a substantial burden on the exercise of religion, the objector is presumptively entitled to an exemption.
But, Conkle added, that presumption can be overcome if the government can satisfy strict scrutiny.
"That is what would make it highly unlikely that even in Indiana a church would be able to successfully invoke RFRA, because if indeed this is a nondiscriminatory, generally applicable prohibition on gatherings of 10 or more, I think it's almost certainly the case that the court would find that the governor's order does serve a compelling governmental objective," Conkle said.
Preventing the spread of a pandemic proven to be fatal nationwide, he said, is a clear case where a court would find a gubernatorial order to protect public health and safety as satisfying strict scrutiny.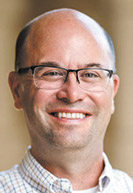 Compelling interests
Richard Garnett, a Notre Dame Law School professor with First Amendment expertise, agreed with Conkle that as long as religious entities are not singled out, the rules against large gatherings are probably legally permissible.
"The issue is, is the government allowed to pursue this very important compelling interest in public health as a temporary measure to try and combat the spread of the disease?" Garnett said. "And I think the answer is yes, so long as it does so in a neutral way."
One factor that gives government the authority to issue orders prohibiting large gatherings, Garnett said, is traditional police power.
While it's true that police power generally doesn't let government officials tell people they can't go to church, that isn't what Garnett thinks is happening here.
"I think what Gov. Holcomb has done is almost certainly consistent with state and federal religious freedom law," he said. "If the government said, 'Look, we are going to let everything else stay open but we are going to target churches,' that would be illegal. If there were no basis at all for thinking large gatherings are risky because of the spread, if that were just a crazy view, then maybe you could litigate the issue."
Protecting public health
As his church made the transition to virtual Sunday services, Hock tested positive for COVID-19. He recently finished a 12-day self-quarantine at home while his associate pastor preached the online sermons.
But the change from public gatherings to virtual church services has greatly impacted Hock's congregation.
"Everyone is just wanting to connect," he said. "And Southport (Presbyterian Church) is a highly relational and connectional church, which means this is a uniquely painful thing for us."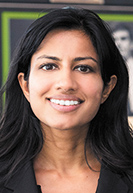 Lata Nott, a Freedom Forum fellow and former executive director of the First Amendment Center in Washington, D.C., agreed with the professors that government can enact laws that disrupt the free exercise of religion if it can demonstrate a compelling interest for doing so.
"What's important here is to see that the government is not prohibiting religious activities that don't involve public gatherings, because you have a lot of churches, mosques and synagogues that are actually live streaming their services," Nott said. That's an important part of that analysis, too." She continued, "Right now the analysis is that absolutely the government's interest in public health is definitely greater than these civil liberties that are being restricted. And of course people still have other options when it comes to religious services, like streaming.
"But," Nott said, "there could come a point when that analysis doesn't apply anymore, when the danger dies down."
Less than a week after the Hammond church was ticketed, Holcomb issued new guidance for places of worship ahead of the Easter holiday, declaring all church buildings and physical worship locations should be closed.
Live streaming or other forms of virtual services are best, the order says, using the minimum number of personnel, who should be wearing masks when not speaking.
"During this time of uncertainty, faith is more important than ever, and I am deeply grateful to our religious leaders for their efforts to find safe and creative ways to serve their communities," Holcomb said in a statement. "The purpose of this guidance is not to restrict religious liberty, but to save lives during these extraordinary times. I look forward to the day where we can once again worship side-by-side without the threat of spreading coronavirus."
Despite the unusual worship style, Hock said he doesn't think the core of the church's calling as God's people has been changed just because the government is requiring it to refrain from gathering in large groups.
"We don't want to pass a disease to our people," Hock said. "If our medical community is saying when you gather in this way you are more likely to expose one another to a disease that will kill your people, we would take that seriously. So if we can find another way to do this, then we want to find another way to do it."•
Please enable JavaScript to view this content.