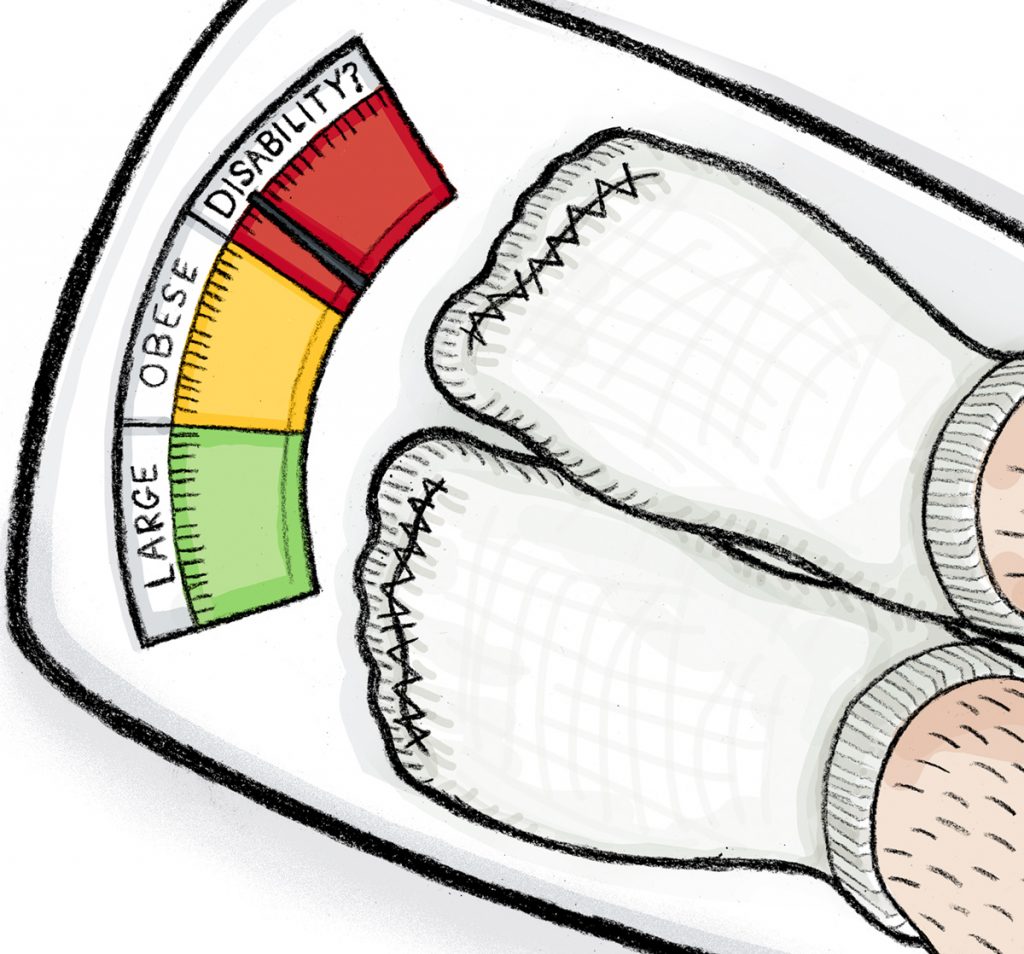 Despite increasing obesity among Americans, employers have not seen a corresponding rise in workplace discrimination complaints. But attorneys suspect workers are opting not to sue because such cases may be difficult to prove.
Two recent unanimous 7th Circuit Court of Appeals panels declined to expand the Americans with Disabilities Act to include obesity by itself and to cover potential impairments that may be caused by obesity.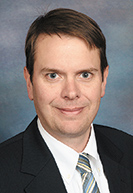 Neither opinion ran counter to current judicial thought in most circuits, nor did they leave any questions unanswered or provide avenues for future challenges.
From his work representing employees, Ryan Fox, shareholder at Fox Williams & Sink in Indianapolis, believes overweight people are encountering workplace prejudice and need more protection. But in light of the 7th Circuit's decisions, any hope for relief rests with Capitol Hill.
"I don't think Congress is going to see obesity as a hot-button issue that they're going to get behind or something that needs to be addressed right away," Fox said.
Even before the 7th Circuit rulings, obesity discrimination claims were challenging. People may sense they were not hired or promoted because of their weight, but unless the company makes a specific reference to their appearance, identifying the reason for the adverse employment action would likely be impossible.
Kyle Biesecker of Biesecker, Dutkanych, & Macer in Evansville recalls the issue of workplace obesity coming up just two or three times in the last six years. His cases met the ADA requirements and were resolved before going to federal court.
The 7th Circuit has not created new hurdles for overweight workers, Biesecker said, but reinforced the established requirements for bringing a disability claim under the ADA. Like Fox, he does not see changes coming for this issue in the workplace without Congressional action.
Meanwhile, the US obesity rate has increased in the past 20 years from 30.5% to 42.4%, according to the Centers for Disease Control and Prevention.
Biesecker noted as the workforce changes, employers are keenly aware of what they need to do. "Some companies work very hard to accommodate employees and some don't want to do it at all," he said.
Underlying condition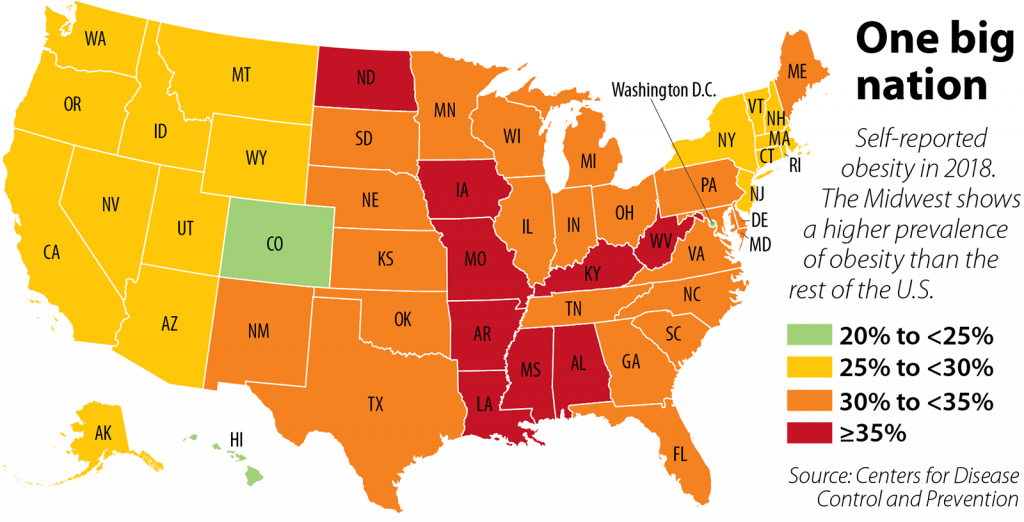 The pair of opinions from the 7th Circuit started with Mark Richardson v. Chicago Transit Authority, 926 F.3d 881 (7th Cir. 2019), followed by Ronald Shell v. Burlington Northern Santa Fe Railway Company, 941 F.3d 331 (7th Cir. 2019).
In both cases, the men were severely obese and asserted they were fired because of their weight. They presented arguments under different provisions of the ADA.
Richardson, who weighed over 400 pounds, was trying to return to his job as a bus driver, but the Chicago Transit Authority determined he could not safely operate the vehicle. The CTA cited his inability to make hand-over-hand turns on the steering wheel, his foot resting on the gas and brake pedals at the same time and part of his body hanging off the seat, among other things.
After he was let go, Richardson sued, claiming that he was protected under the ADA because of his obesity and the that CTA could not fire him solely on account of his weight.
The U.S. District Court for the Northern District of Illinois disagreed, and the 7th Circuit affirmed. Aligning with rulings from the 2nd, 6th and 8th circuits, the Chicago-based court held obesity is an ADA impairment only if resulting from an underlying physiological disorder or condition. Richardson presented no such evidence.
Shell sued Burlington Northern when he was not permanently hired for a "safety-sensitive" position after the railroad discovered he had a body mass index of 47.5. The company has a policy of not hiring applicants for such positions if their BMI is 40 or higher because, according to the railroad, obese workers are likelier to develop a health disorder that could lead to an episode while operating heavy equipment.
Shell countered that while he did not have any of the adverse medical conditions, Burlington Northern still violated the ADA because it perceived he had a disability covered by the federal law.
The 7th Circuit ruled against Shell, finding the evidence was clear the railroad did not believe the worker had any impairments. Moreover, the appellate panel declined to expand the ADA's definition to include a situation where an employer views an applicant as at risk for developing a qualifying impairment.
Alternative arguments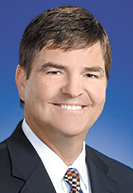 In reviewing the cases, some attorneys see possible alternative grounds for obese plaintiffs to assert discrimination claims.
Kenneth Siepman, shareholder at Ogletree Deakins Nash Smoak & Stewart in Indianapolis, noted Section 510 of the Employee Retirement Income Security Act (ERISA) prohibits an employer from taking an adverse employment action intended to interfere with an employee's right to obtain benefits under an ERISA plan, such as to vest in a pension or obtain benefits under a medical plan.
Obese workers might be able to make an ERISA claim that they were wrongfully terminated because they incurred a lot of medical costs associated with their health condition. Siepman noted prevailing on such a claim would be difficult because employers rarely make statements or provide evidence that the reason for the termination was directly related to the taking or use of benefits. Employers typically assert other grounds for adverse employment actions.
David Swider, partner at Bose McKinney & Evans, speculated the Equal Employment Opportunity Commission may start viewing obesity as it has been viewing pregnancy.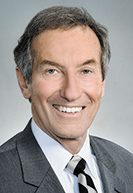 The federal agency, Swider pointed out, has pushed employers to provide broader accommodations for pregnant workers even though pregnancy is not considered a disability under the ADA. Because obesity, like pregnancy, is a condition that changes over time, the EEOC may take a more expansive approach and require businesses to also offer more accommodations to severely overweight workers.
Demand is keeping a check on the employer-employee relationship because, as Swider noted, most employers want people who can do the jobs well. So companies, especially larger ones, can afford to make accommodations even though they are not required under the law.
'Nonrealistic result'
Fox and Biesecker acknowledged that defining obesity is difficult, and too broad a definition could lead to more complications.
The 7th Circuit noted as much in Richardson. "While Richardson does not ask us to hold that all obese individuals — found to be as high as 39.8% of the American adult population — automatically have an ADA impairment, adopting amici's positions leads to this unavoidable, nonrealistic result," Judge Joel Flaum wrote for the court.
For now, obese employees wanting to bring a discrimination claim against their employer will have to present something more than the number on their bathroom scale.
"I have met people I believe were not hired because of their weight," Fox said, "but to prove that under the law, essentially they have to have an underlying physiological condition."•
Please enable JavaScript to view this content.