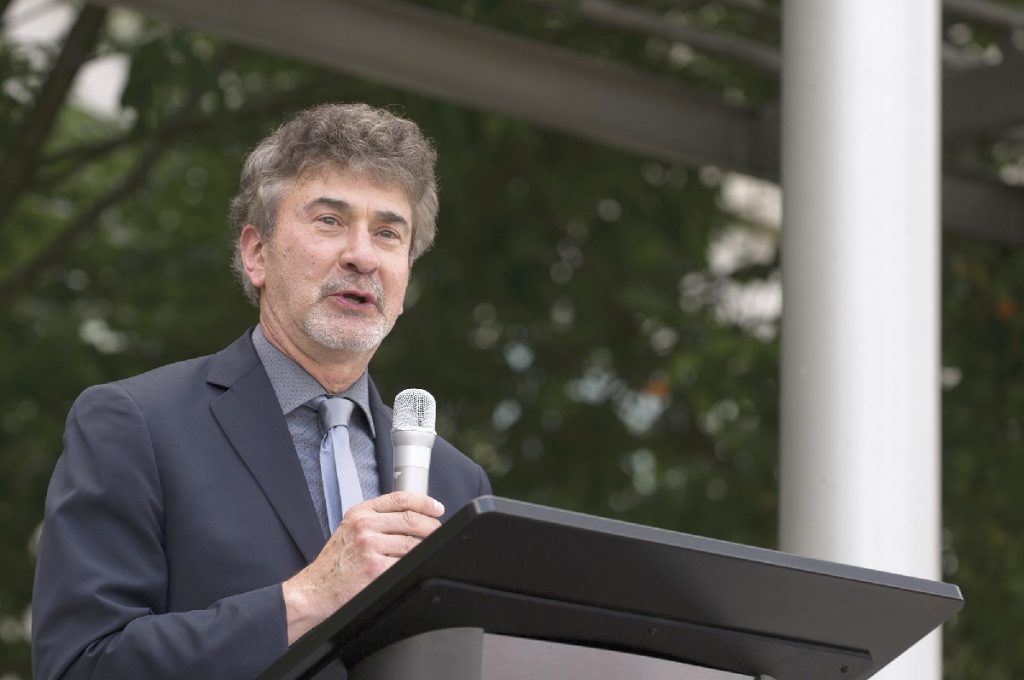 Scenes from protests have dominated television screens for months. People of all ages, sizes, races, genders and backgrounds have participated in events calling for an end to racial inequality. But how do judges fit into the mix?
It's a fine line for jurists to walk — standing up for causes they believe in versus the ethical obligation to maintain the appearance of impartiality. So when the national social movement sparked by George Floyd's death began, the Indiana Judicial Qualifications Commission repeatedly got the same question.
"We were getting quite a few questions from judges particularly about whether they should attend town hall meetings that were going to discuss inequities within government and within the judicial system as a whole," said Adrienne Meiring, counsel to the commission.
The deluge of questions resulted in Advisory Opinion #1-20, a JQC ethics opinion offering guidance on when it would be appropriate for judges to participate in a social movement event.
"A judge may participate in public events aimed at addressing social issues if the judge can do so in a manner that does not impinge upon the independence, integrity, and impartiality of the judiciary," the opinion reads. The seven-page document reviews multiple provisions of the Indiana Code of Judicial Conduct, with the core advice resting on Rule 3.1, which governs extrajudicial activities.
The ethics of each event a judge might want to attend will depend on the specific details. When examining those details, the opinion offers five factors to consider:
• The title of the event.
• The purpose of the event.
• The organizers and sponsors of the event.
• The details about the event.
• The potential role of the judgeat the event.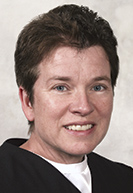 The advisory opinion is a helpful tool when faced with an event-based ethical dilemma, judges say, but most jurists are already cautious about their public involvement. The current social movement is yet another ethical tightrope they must walk carefully.
"As a judge you have to be more careful with the organizations that you do get involved in," said Marianne Vorhees, judge of Delaware Circuit Court 1. "For example, you want to make sure you're not taking any positions with any organizations that give the idea that you might be biased or prejudiced one way in a particular kind of case."
'Judge hat'
Vorhees has been on the Delaware County bench for nearly 18 years, but she practiced law for roughly 18 years before that. Once she became a judge, Vorhees reined in her community involvement and focused on organizations including the local community foundation and the YMCA – organizations that don't give the appearance of specific issue advocacy.
Lake Circuit Judge Marissa McDermott was elected in 2016, but she likewise has already experienced the social expectations that come with being a judge.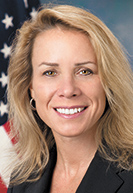 "I've come to realize as a judge that you never are able to take the 'judge hat' off," McDermott said. "Even when you do things off the bench or out of the office, it will reflect on you as a judge."
Even Justice Steven David runs into situations where his statewide position might keep him from a certain event. He's served as a jurist for 28 years, and many times over those years he's placed a call to Meiring seeking guidance on whether his presence at a public event would be appropriate.
Those calls are not uncommon, Meiring said. But the recent wave of Black Lives Matter and similar protests has increased the request for ethical guidance from the JQC.
Seeking advice
Like David, Vorhees' first response when faced with an ethical question is to call Meiring for advice. The entire Delaware County bench recently sought her advice when the judges were asked to participate in a Facebook Live forum with the local chapter of the NAACP.
The forum was organized after George Floyd's death and was meant to address the role of the court system. Working with Meiring, Vorhees said she and her colleagues were able to participate in the forum within certain bounds.
For example, the judges began the forum with the disclaimer that there may be some questions they couldn't answer for ethical reasons. Vorhees pointed to questions about police training and psychological screenings — the possibility of hearing a use-of-force case kept her and her colleagues from addressing the specifics of those issues.
Though there were some off-limits topics, the Delaware County judges still wanted to participate in the forum to foster a greater understanding of the role of the judiciary, Vorhees said.
"We do want to be responsive and give them (the community) information about our court system," she said.
David went through a similar process when he was asked to speak at the Indy Lawyers for Black Lives Juneteenth event at Indiana University Robert H. McKinney School of Law. There were several factors the justice considered when deciding whether to participate, including the fact that he knew the organizers and that the goal of the event was to address the concept of justice as a whole, rather than a specific social or political issue.
Like Vorhees, David consulted with Meiring and also spoke with his colleagues on the Supreme Court bench. He ultimately decided the event was neutral enough that he could participate and speak about the importance of examining internal biases and prejudices.
"It made me very keenly aware that the best thing you can do in any situation like that, when you're invited to do something and you have any hesitation about appearing or speaking, is to reach out to Adrienne or the person in that position," David said.
Above the fray
McDermott herself was invited to attend the Juneteenth event, though not as a speaker. When she learned Justice David would be participating, she said she had confidence that it would be ethically appropriate for her to attend as well.
"I took my two sons and we enjoyed it," McDermott said. "There were wonderful speakers on the issue of equality, including Justice David. But other than that, I have realized that whatever private beliefs I have regarding social issues should stay private."
McDermott is in a unique position. Her husband, Thomas McDermott Jr., is mayor of Hammond and ran in the 2020 Democratic primary for Indiana's First Congressional District.
Her husband was in politics before McDermott took the bench, and she wants to support him. But at the same time, she can't even put a bumper sticker supporting her husband's campaign on her car.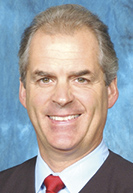 "While that can be frustrating," she said, "I understand why it's important for judges to remain completely above the political fray, even if it's the political fray of a family member."
Sometimes, an event that might be ethically appropriate in one set of circumstances might not be in another.
Marion Superior Judge David Dreyer gives the example of a legislative rally he attended with his wife. The rally was held in the winter, so Dreyer's appearance was partially obscured by his warm clothing. But had the rally been held in the summer when he would be easier to identify, Dreyer said he might not have gone.
The JQC opinion has received positive feedback from judges trying to navigate such public events, Meiring said. But when all else fails, she urges jurists with ethical questions to do what David and others advocate for: call her.•
Please enable JavaScript to view this content.