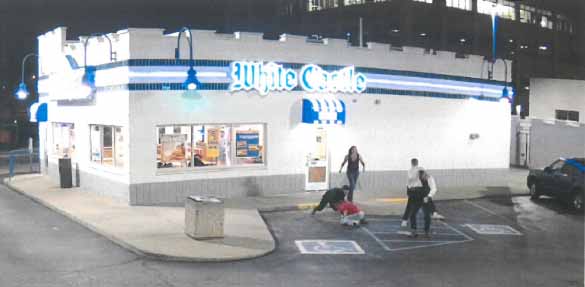 A trial that had been scheduled to begin next Monday has been continued until mid-April for the alleged gunman who plans to claim self-defense in the shooting of two southern Indiana judges last year.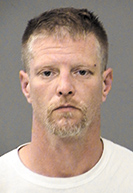 Brandon Kaiser faces 14 counts, including four charges of Level 3 felony aggravated battery, for allegedly shooting Clark Superior judges Andrew Adams and Bradley Jacobs after an early-morning melee last May outside a downtown Indianapolis White Castle restaurant. Marion Superior Criminal Division 2 Judge Shatrese Flowers on Friday rescheduled Kaiser's trial to April 13, granting the defense's requested continuance.
Kaiser and his nephew, Alfredo Vazquez, became involved in a fight after 3 a.m. May 1 in the White Castle parking lot with the judges and Crawford Circuit Judge Sabrina Bell, all of whom had come to the Circle City for the Spring Judicial Conference that began a few hours later. Adams and Jacobs recovered after several days of hospitalization. 
Also charged with multiple felonies after the violent encounter, Vazquez was sentenced to probation after a guilty plea and Adams subsequently pleaded guilty to a single count and avoided jail time or probation.
Adams, Bell and Jacobs then faced discipline from the Indiana Supreme Court, which quickly suspended the judges for 30-60 days. All three have since returned to the bench. 
But Kaiser earlier this month filed notice with the court that in his criminal case, he would pursue a claim of self-defense, asserting the judges were the aggressors.
"The defendant, who was repeatedly beaten, choked, and slammed around, was reasonable to fear that this assault would result in his death or severe injury," Kaiser's notice of affirmative defense says.  It further says he "did not provoke, instigate, or participate willingly in the violence of his assault and did not make physical contact with his attackers until it was necessary in order to protect himself. … The Defendant was justified in using reasonable force to protect himself because he was attacked by two men with military training while he was attempting to enter a fast food restaurant."
Kaiser produced as exhibits with his self-defense motion still images from video surveillance of the parking lot purporting to show Jacobs body-slamming Kaiser onto the concrete parking lot and subsequently beating him before Kaiser allegedly shot Jacobs, then Adams.
The Indiana Supreme Court and the Marion County Prosecutor's Office refuse to make public the surveillance video of the incident, which is filed under seal at the request of the prosecutor's office in Kaiser's criminal case.
Kaiser's criminal case is State of Indiana v. Brandon Kaiser, 49G02-1906-F3-025479.
Please enable JavaScript to view this content.