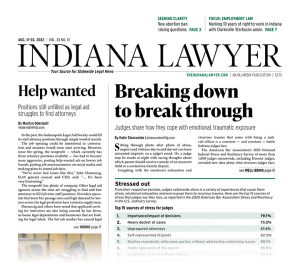 AUG. 17-30, 2022
Like many employers, legal aid organizations are struggling to fill open attorney positions. Why? IL senior reporter Marilyn Odendahl dives into the reasons. Meanwhile, with the special legislative session now over, Indiana will have a new abortion law effective Sept. 15. But the law isn't straightforward, attorneys say — Marilyn and IL managing editor Jordan Morey have tag-team coverage of the lingering confusion over the legislation. And in this issue's Web Exclusive, IL reporter Katie Stancombe dives into the lingering issues — or lack thereof — surrounding workplace COVID-19 vaccine mandates. For those stories and more, pick up the Aug. 17-30, 2022, issue of Indiana Lawyer.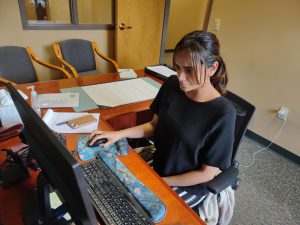 Legal aid agencies across the state are struggling to find and hire attorneys to fill full-time staff positions. Providers speculate that lower bar passage rates and high demand for lawyers across the legal profession have created a supply issue.
Read More
The American Bar Association's 2020 National Judicial Stress and Resiliency Survey of more than 1,000 judges nationwide, including Hoosier judges, revealed new data about what stressors judges face, how those stressors affect them personally and strategies the judiciary can use to mitigate them.
Read More
In the weeks leading up to the Indiana General Assembly's special legislative session — as well as during the time lawmakers were in their Statehouse chambers drafting a new bill — Indiana's abortion laws changed. Not in the sense of new legislation, but in the reality that old laws on the books could be enforced after years-old injunctions blocking them in federal courts were lifted.
Read More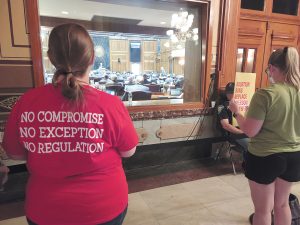 Although Indiana Republican legislators have been adamant that the state's new abortion ban does not criminalize women, attorneys who have been reading the statute maintain the language is vague and prosecutors still have discretion.
Read More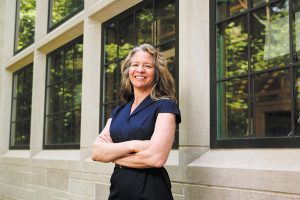 While it's true the position isn't permanent, an interim dean isn't just a placeholder. The interim dean is, in fact, the dean of the law school, taking on the authority of the most influential leadership position at the school. Such is the current case at Indiana University Maurer School of Law in Bloomington.
Read More
All Darleana Johnson wanted to do was stay in her house on Solomon Avenue.
Read More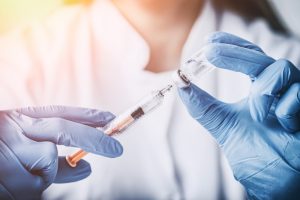 After more than two years of dealing with the COVID-19 pandemic, Indianapolis employment attorney Melissa Macchia predicts that if the issue of vaccine mandates is not moot at this point for employers, it's close.
Read More
Read Indiana appellate court decisions from the most recent reporting period.
Read More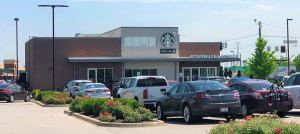 Just as Indiana is marking 10 years since the passage of its "right-to-work" law, more Hoosiers are opting to join unions, and a Starbucks in Clarksville recently became the first in the coffeehouse chain to unionize in the Hoosier State.
Read More
In a tight labor market with diversity, equity and inclusion front of mind, some employers have expanded their outreach to prospective employees under the federal Work Opportunity Tax Credit (WOTC).
Read More
While recent events have contributed to and exacerbated this problem, the presence of mental health issues in the workplace existed long before the beginning of a global pandemic. Despite that fact, employers still at times simply do not know how to confront and handle mental health issues.
Read More
In recent years, there seems to be a growing litigation focus on employment discrimination against majority populations as protected classes.
Read More
Employers likely remember Bostock v. Clayton County, the landmark decision where the Supreme Court of the United States extended Title VII's "because of sex" protections to sexual orientation and transgender status. In that case, the Supreme Court made clear that it is unlawful under Title VII of the Civil Rights Act for employers to terminate employees for being gay or transgender but left open some questions.
Read More
Let's focus on one man, Supreme Court Justice Brett Kavanaugh, who besmirched the very institution on which he serves by misleading Maine Sen. Susan Collins and the American people about his determination to overturn Roe v. Wade.
Read More
There is one area of law where the state of Indiana may intrude into your life, remove you from your home and place you in a private locked facility, all without providing an opportunity to consult with an attorney: our child welfare system.
Read More
With every decision come factors we must prioritize to better guide us in making choices that align with what we value most. In terms of technology investments, these factors often boil down to security, convenience and cost.
Read More
Indianapolis criminal defense attorney Bob Hammerle gives us his take on "Mrs. Harris Goes to Paris" and "Gabby Giffords Won't Back Down."
Read More
The Indianapolis Bar Association has learned of recent public statements made by the president of the Fraternal Order of Police #86, Rick Snyder, regarding Marion County's criminal justice system.
Read More
The Community Justice Campus (CJC for short) has been open for business for three months, so I would like to take the opportunity to provide some reflections and information about the transition and our current operations.
Read More