MAY 29-JUNE 11, 2019
A slowdown in getting urgently needed cash to agencies that aid domestic violence victims has led to dire results, including the closure of at least one Indiana shelter. Contamination at the site of the proposed Marion County Community Justice Center is raising concerns among judges. As civil commitment cases soar in Indiana and elsewhere, laws regarding the handling of mental health cases are shifting across states.
A much longer-than-ordinary delay funneling state and federal grant dollars through the Indiana Criminal Justice Institute to domestic violence agencies has had dire results for many, causing at least one shelter for victims of abuse to close.
Read More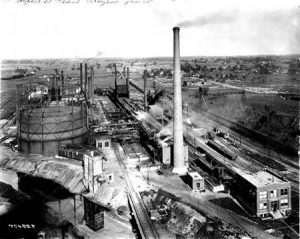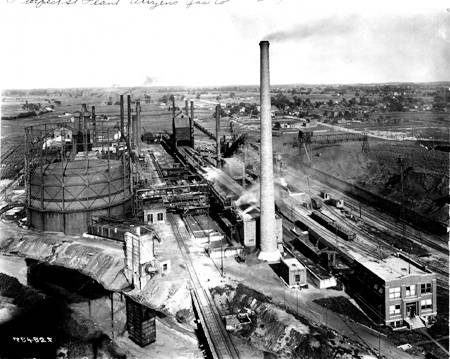 After being home to a gas and coke facility for nearly 100 years, the land designated for the new Marion County Community Justice Center has a toxic legacy buried deep in its soil. Judges have asked for a second opinion on the environmental health of the location in the Twin Aire neighborhood of Indianapolis.
Read More
While Indiana justices recently stressed the great public importance of proper adjudication of soaring mental health filings, states across the country are dealing with rising caseloads in no uniform way.
Read More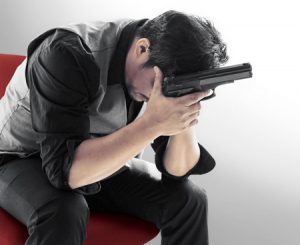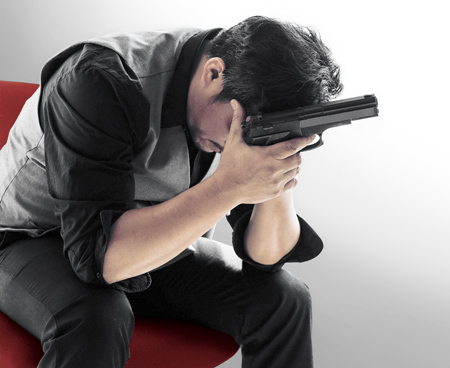 Indiana is considered a leader in the red flag law movement that allows firearms to be confiscated from people deemed dangerous. But with language that some experts considered overly broad and potentially unconstitutional, the Indiana General Assembly revisited that legislation, known as the Jake Laird Law, during the 2019 legislative session.
Read More
The formal attorney discipline hearing against Indiana Attorney General Curtis Hill will likely be held in late October, according to former Indiana Supreme Court Justice Myra Selby, the hearing officer in his legal ethics case over accusations of sexual misconduct.
Read More
A recent survey of young Florida attorneys found that roughly 58 percent say the practice of law has become "less desirable" to them as their years in practice have increased. But facing difficulties doesn't mean the next generation of Indiana lawyers are preparing to switch careers. Rather, they say the struggles they encountered, though painful at the time, have improved their skills as client advocates.
Read More
The Indiana Lawyer congratulates the newest attorneys in the state listed here, many of whom took their oaths in a ceremony May 14 in Indianapolis.
Read More
Read Indiana appellate court decisions from the most recent reporting period.
Read More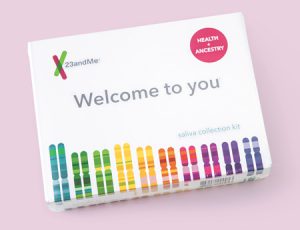 Off-the-shelf DNA test kits and online genealogical searches are connecting previously unknown extended family members and sometimes alerting children their dad is actually not their biological father. Could a claim to an estate be far behind?
Read More
Indiana embarks on a bold new planning strategy on July 1. As of that date, individuals will be able to avail themselves of "legacy trusts" as an additional method by which they can lawfully protect assets against creditors.
Read More
Have you reviewed your clients' estate plans since the Tax Cuts and Jobs Act of 2017 ("Tax Act") took effect? Among its myriad changes, the Tax Act drastically increased the federal estate tax exemption.
Read More
When giving gifts to children, we think about birthdays and achievements, but we rarely question whether those gifts are taxable or reportable. Even if only using a portion of your lifetime exemption, be sure gifts to children are reported when necessary.
Read More
I have known some lawyers who have never made a mistake before, and if you give them a chance, they'll tell you how infallible they are. But what about the rest of us who sometimes don't live up to our own expectations?
Read More
A day in the life at Indiana's Judges and Lawyers Assistance Program often begins with a phone call, sometimes late at night or early in the morning, which could be a lifeline.
Read More
As I have made my own observations about the pace of change in the legal profession, and the supposed differences in generations, I have come to the realization that a career in law is a continuum, and that we all slide up and down that continuum as our life cycles change. Law never has been, nor will it ever be a "one-size-fits-all" occupation.
Read More
As federal court practitioners know, in seeking summary judgment, the movant must set forth the facts favorably for the non-movant. In ­­­­­­­­­­­­­­­­­­­a recent ruling, Chief Judge Jane Magnus-Stinson issued a must-read 44-page opinion reinforcing the importance of this requirement.
Read More
As much as I'd like to tell you otherwise, beginning your new career that you've devoted the last three years of your life preparing for isn't all sunsets and splendor. It's tough, but with the right advice and the right attitude, it can be fun.
Read More
For a devilish mockumentary, movie reviewer Robert Hammerle suggests "Hail Satan?" And as a cinematic shooting gallery but little more, "John Wick: Chapter 3 — Parabellum" hits the target.
Read More
If it takes a village to raise a child (quite true in my family's experience), it takes a team to litigate a case or close a transaction. Paralegals are key contributors to a highly-functioning legal services team.
Read More
For more than 50 years, the Indianapolis Bar Foundation (IBF) has worked to ensure equal access to justice for all Indianapolis-area residents. In an effort to expand this mission impact on the greater Indianapolis community, applications from local organizations are now being accepted through May 31 for the IBF's annual Impact Fund grant.
Read More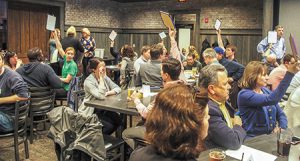 The power of giving is tremendous. Giving transforms the provider as much or more than the recipient. The Indianapolis Bar Foundation is dedicated to providing attorneys the opportunity to give to our community. Our mission is clear: raise money to help those in need in central Indiana.
Read More
It is a common fallacy that the best litigators are aggressive "bulldogs" who beat opponents into submission with raised voices and hard-nose tactics. In fact, the best litigators utilize preparation, knowledge and dedication to resolve matters efficiently, whether through mediation or trial. Jim Zoccola is the epitome of the latter; an attorney worthy of recognition for his civility.
Read More
The IndyBar isn't just for attorneys. We're proud to include paralegals in our membership of more than 4,200 legal professionals — with countless benefits and opportunities available to you as a paralegal member and a close-knit network of respected legal professionals, we hope to be your companion throughout your career in Indianapolis.
Read More
Bench Bar is good for your brain AND your body! We've got an array of fitness activities for you to choose from on Friday morning of the conference. We've got an activity to fit nearly every fitness interest and level! Check out the full conference agenda at indybar.org/benchbar.
Read More
Indiana implemented the scope of discovery standard in what is now the first paragraph of Ind. Trial Rule 26(B)(1), a standard with which we are all familiar. It has remained unchanged since, despite advances in technology have changed the landscape in which it functions.
Read More