The February 2017 bar exam results brought a fresh round of disappointment to the Indiana legal community and a renewed conversation about why the scores keep dropping.
Read More
As a young man, just graduated from law school with a wife, a baby and a mortgage, Tim Malloy suddenly had to figure out a Plan B after he failed the Illinois Bar Exam.
Read More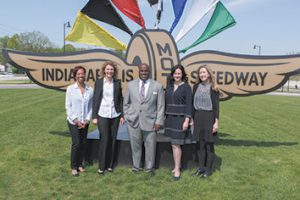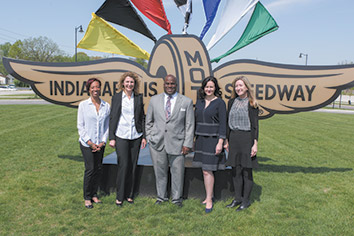 Jimmie McMillian traded his partner position at the state's largest law firm a year ago for a new legal career at perhaps Indiana's most iconic and storied place, Indianapolis Motor Speedway. But like any top-level racer living the dream, McMillian's fast to pass praise to his crew.
Read More
Judges in Indianapolis won't have to worry about running for election in the future, but they will face up-or-down retention votes under a bill signed by Gov. Eric Holcomb April 27. The system to replace the current one ruled unconstitutional was adopted by lawmakers despite warnings that the new system also is spoiling for a fight in court.
Read More
The current trend seems to be law firms offering more flexible work schedules for attorneys who have kids. In 2016, 35.2 percent of U.S. law firms offered full or part-time work-from-home policies for their attorneys, compared to 31.7 percent the previous year, according to the Association of Legal Administrators' 2016 Compensation and Benefits Survey.
Read More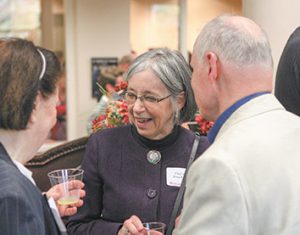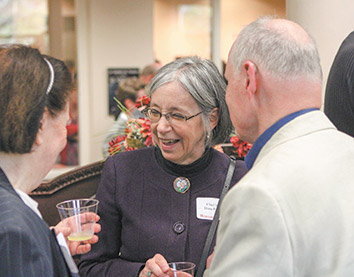 Despite the current atmosphere where politicians decry activist judges and presidential tweets assail court rulings, 7th Circuit Court of Appeals Chief Judge Diane P. Wood is optimistic about the future of the judiciary.
Read More
The first round of data collected from Indiana's new pro bono reporting rule invoked opposing reactions among the members of the Coalition for Court Access who recently reviewed the numbers. Some thought the amount of time and money lawyers donated to legal aid was shameful, while others were thrilled with the level of giving.
Read More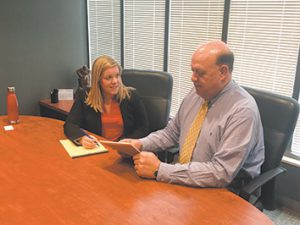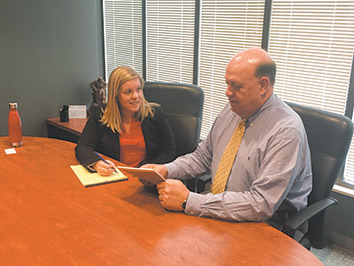 According to a study recently released by Major Lindsey & Africa and Above the Law, roughly 44 percent of millennial law firm attorneys surveyed said they hope to someday make partner, either at the firm they're currently with or at another firm. That result came as a surprise to Major Lindsey & Africa partners who, like many older attorneys, bought into the assumption that the law's youngest employees were exploring options off the traditional partner track.
Read More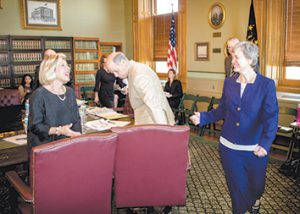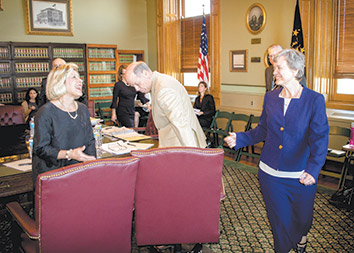 The three people Gov. Eric Holcomb is considering as the next Indiana Supreme Court justice are a repeat-finalist former Gov. Mike Pence considered for the same position last year; a candidate who is a decade younger than the rest of the court; and a southern Indiana trial court judge elected to the bench as a Democrat.
Read More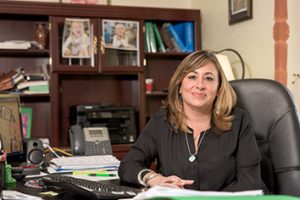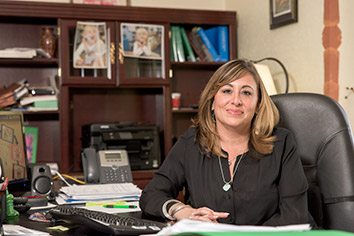 The rustling of papers and the sight of attorneys sifting through documents to find information has led Vanessa Lopez Aguilera to conclude attorneys increasingly are arriving unprepared for mediation.
Read More
Coming to the negotiating table can be stressful, not only for the parties but also for the lawyers involved. Here are some tips based on my experiences for what both sides can do to have a successful mediation.
Read More
Preparation is the key to success. As lawyers and advocates for our clients, this is not a foreign concept to any of us. However, when it comes to mediation, attorneys sometimes forget this key advice.
Read More
Let me introduce you to 30 people who will undoubtedly impress you — this year's Leadership in Law Award winners.
Read More
Read a first-person account about one lawyer's struggle with alcohol addiction and help received through JLAP.
Read More
Bob Hammerle says the love story in "The Promise" distracts from its powerful theme.
Read More
The phenomenon known as the "vanishing trial" has been a topic of serious discussion, and in some quarters, serious concern, since statistics showing a marked decline in the number of criminal and civil trials were first reported in 2004.
Read More
The business of putting out a law journal volume or running a moot court or mock trial competition is a time-consuming endeavor that takes incredible dedication and cooperation. As the semester ends and we head into our graduation ceremonies, it's worth highlighting and praising the talented student leaders of this past year.
Read More
I was looking for an easy-to-use encrypted messaging app specifically for texting, and Signal popped up on several searches.
Read More
Any number of things can make us feel overwhelmed. The cause could be work, friends, enemies, outside commitments, family responsibilities, clutter, financial problems, inundation by social media, traditional media, news, fake news, or any combination thereof.
Read More
Roughly five years after former Indianapolis personal injury attorney William Conour was charged in a federal wire fraud case, the Indiana Court of Appeals heard a legal malpractice action involving one of his ex-colleagues for alleged malpractice. One of Conour's victims claims the attorney's actions kept her in the dark about theft of her settlement money.
Read More
Indiana Gov. Eric Holcomb has appointed two trial court judges, replacing judicial officers who were elected to new judgeships last November.
Read More
Judges of the Marion Circuit and Superior Courts formally announced Thursday that civil and criminal courts will move from the Indianapolis City-County Building to a proposed Criminal Justice Complex on the city's near-southeast side.
Read More
Indiana Gov. Eric Holcomb used the first stroke of his veto pen Monday afternoon on a bill that would have allowed state and local government agencies to charge a fee to citizens for public records requests that required more than two hours of work.
Read More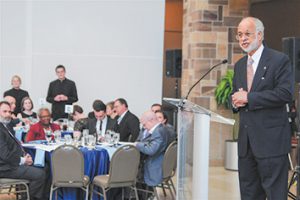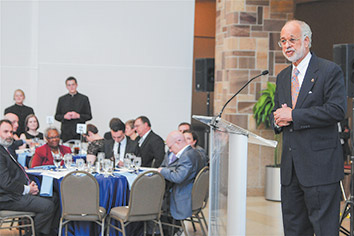 The April 22 gala marking the 50th anniversary of Indiana Legal Services Inc. had the feel of a family reunion.
Read More
Read who has recently been suspended.
Read More
If you have ever reviewed a construction contract, it is likely you have come across the contracts prepared by the American Institute of Architects.
Read More
DTCI Women in the Law recently joined together to make a large donation of essential items to Beacon of Hope, whose mission includes "empowering victims of domestic violence to become self-sufficient by providing safety, education and support."
Read More
The nomination period has begun for the 2018 Board of Directors of the Indianapolis Bar Association, and Kevin McGoff, Bingham Greenebaum Doll LLP, has been appointed to chair the effort. McGoff, who is a past president of the association, will lead a committee of members in selecting a slate of officers for the coming year.
Read More
The Indianapolis Bar Foundation (IBF) is now accepting applications through June 28 for the 2017 Impact Fund Grant.
Read More
In my opinion, if you can come to the realization that the majority of your networking occurs in your daily life and not from your job and/or standard networking events, then you are in a good place to expand and grow your network.
Read More
Many of the people who appear in court are experiencing the legal system for the first time. Their only prior experience may be what they've seen on television. The problem is that they're no longer watching the virtuous Perry Mason or my personal favorite, Ben Matlock.
Read More