Can agency immunity cover a lawyer's failure to file a tort claim notice and lawsuit?
Read More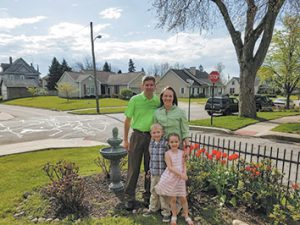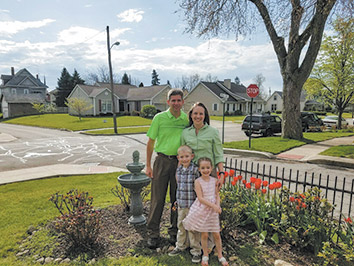 A glass industry engineer's challenge alleges the Indiana commercial court pilot project dockets' specialized rules violated his due process rights.
Read More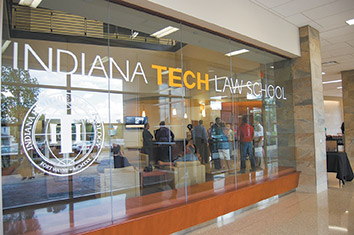 As the law school's last class graduates, its website has been taken down andstudents begin to transfer to other programs.
Read More
The ABA's Formal Ethics Opinion 477 is an updated version of a previous one handed down in 1999, when email was the primary method of electronic communication. Now, attorneys communicate with their clients in a variety of ways and with various devices, necessitating new guidance to legal professionals on how to protect their work on all platforms, the opinion said.
Read More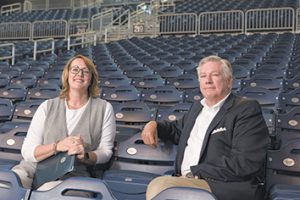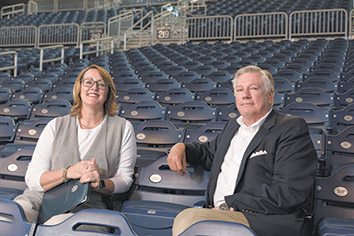 Retired attorney Greg Utken has helped develop a program focused on preparing attorneys to step into lead positions within a firm, legal department or company. The course, Lawyer to Leader, was developed in conjunction with Butler University's Executive Education initiative.
Read More
Attorneys say playing the sport relieves stress and helps with the practice of law.
Read More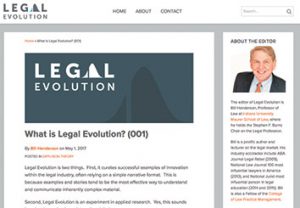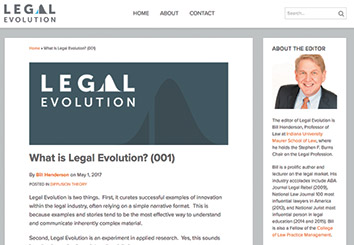 Through his new blog, Legal Evolution, IU Maurer's Bill Henderson wants to "provide lawyers, legal educators, and allied professionals with high-quality information to solve very difficult industry-specific problems." Henderson's website, legalevolution.org, was launched earlier this month in place of his former blog, The Legal Whiteboard.
Read More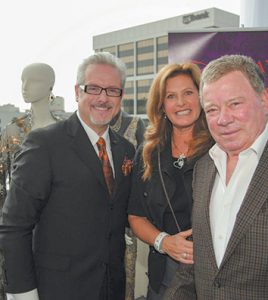 It wasn't until about 20 years ago that Mark Roscoe taught himself to design and sew to help his mother. He then began doing smaller fashion jobs for his friends and neighbors, and his reputation continued to grow. About five years ago, he took the plunge and began pursuing his design business aggressively.
Read More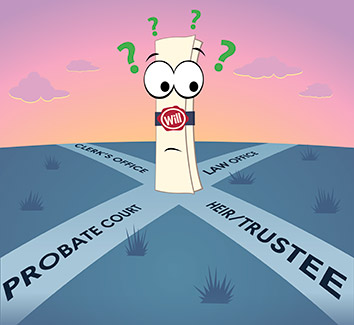 The final stop for a last will and testament in the e-filing era depends on where in Indiana an estate is opened and what the local probate court demands, at least for now.
Read More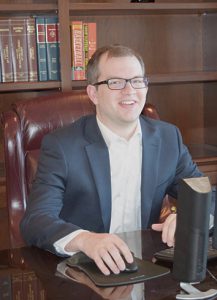 It was shortly after his 2012 graduation from George Washington University Law School when the realization hit Michael Lux hard: He had a ton of student loan debt to begin paying back to the federal government.
Read More
Most clients, and indeed more than a few attorneys, believe that once step one is completed, so is the client's estate planning. The file is closed and, maybe a reminder to check back with the client in a few years for any updates. Maybe there is correspondence discussing "step two," but in too many cases nothing is done. Step two, however, is by far the most important part of the estate planning process.
Read More
Amid all of the anticipation and excitement surrounding new unions and new babies, estate planning often falls by the wayside. Nevertheless, newlyweds and new parents are wise to make their estate planning goals a priority.
Read More
The American Health Care Act, which seeks to repeal and replace the ACA, passed the House on a party-line vote but has not gained much traction in the Senate. In fact, the upper chamber is crafting its own repeal-and-replace legislation that could differ widely from the House proposal.
Read More
I graduated from law school in December 2015 and sat for the bar exam in February 2016, then continued to work in state government until joining Bingham Greenebaum Doll LLP in January of this year. In many ways, I am starting a second career and this has both pros and cons.
Read More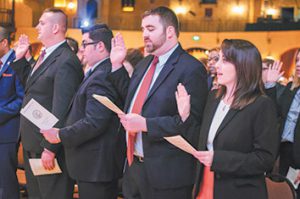 Indiana's newest attorneys received advice from judges and took several oaths during an admission ceremony held May 17 at the Indiana Roof Ballroom in Indianapolis.
Read More
The secret to being a lawyer that's a "go-to" source for legal commentary in the media is simple.
Read More
Bob Hammerle shares his thoughts on four forgettable films in theaters.
Read More
While there is no way to completely prevent malware attacks, this strain is a great example of why it is important to ensure your computer is always kept updated. These updates include things such as patches and fixes to the computer's operating system, security software updates, and anti-virus definition updates as they become available.
Read More
The Northern District of Indiana has implemented new protocols for assignment of cases to judges, both for certain pending cases and for newly filed cases.
Read More
The city of Bloomington has filed a lawsuit against Indiana Gov. Eric Holcomb, claiming an amendment dropped into the state's biennial budget at 2 a.m. April 21 and approved less than 24 hours later is specifically targeting the municipality to prevent it from annexing seven unincorporated areas near the city limits.
Read More
Members of Indiana's legal community who have worked with now-retired Indiana Supreme Court Justice Robert Rucker gathered in Indianapolis Wednesday to celebrate the impact the long-time jurist had on the practice of law in Indiana during his quarter-century career on the appellate bench.
Read More
Indiana will pay $25 million to conclude a northern Indiana family's decade-long legal fight to clear their names after the Department of Child Services falsely prosecuted them for their daughter's death.
Read More
Read who's recently been disciplined by the Indiana Supreme Court.
Read More
A recent Court of Appeals ruling permits a medical expert's personal practice testimony for impeachment.
Read More
Please forgive me for taking the opportunity to get a little personal this week, but I felt compelled to share this message.
Read More
Along with summer come several opportunities with the Indianapolis Bar Association and Foundation. Check out details and mark these deadlines on your calendar today!
Read More
CLE and cycling, ethics and endorphins…whatever you call it, one thing was for sure—it was fun!
Read More
Sometimes, all it takes to change a life is a helping hand. Be that helping hand at a new IndyBar volunteer opportunity with Goodwill of Central & Southern Indiana.
Read More
The Indianapolis Bar Association Homeless Shelter Project and its attorney volunteers have been serving the residents of five local homeless shelters over the past 26 years.
Read More