The bill establishing the funding and the mechanism to distribute the dollars needed for Indiana's new criminal code reform had a bumpy ride through the Statehouse. But in the final hours of the 2015 legislative session, lawmakers approved language that ensured the money would be funneled through local programs and projects designed to reduce recidivism and ease overcrowding in Indiana's prisons.
Read More
Indiana Tech Law School has failed to convince the American Bar Association to give provisional accreditation to its program, handing the Fort Wayne school a setback and raising questions about its students' futures.
Read More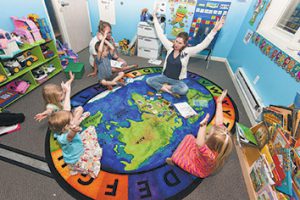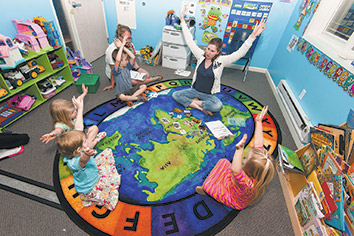 A showdown is brewing over autism therapy in Indiana. After an Elkhart couple with an autistic son sued Indianapolis-based health insurer Anthem Blue Cross and Blue Shield in April, autism families around the state have started a campaign to get Anthem to change its policy for covering therapy for school-age children.
Read More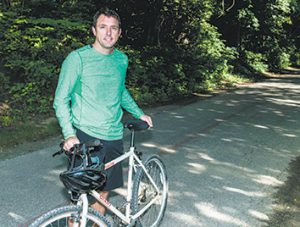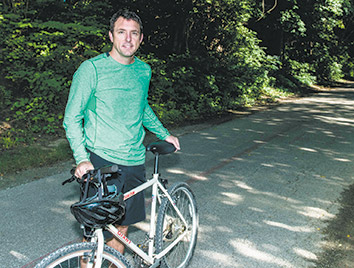 Nearly 25 years since graduating, Indiana University Robert H. McKinney School of Law alums reflect on their careers and the value of their law degrees.
Read More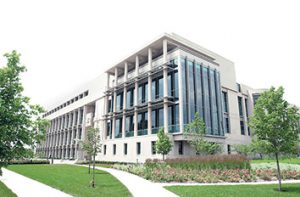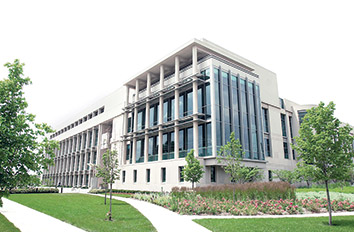 A recent change in ABA rule is expected to spur law schools to start direct admission programs.
Read More
R. Mark Keaton lost his license to practice law recently, but that hasn't stopped him from continuing his vendetta against a woman who ended what the Indiana Supreme Court called "a tempestuous long-distance relationship."
Read More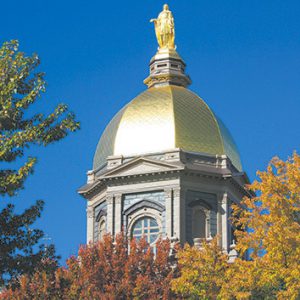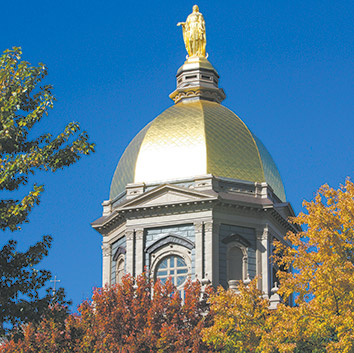 In a second round of oral arguments regarding the University of Notre Dame's challenge to the Affordable Care Act's contraception mandate, the 7th Circuit Court of Appeals not only remained dubious of the school's assertions but also seemed perplexed as to why the case came back to the court.
Read More
The Indiana Supreme Court on April 20 appointed a task force to study the work volume, operations and performance of Indiana's Tax Court, created in 1986 by the Legislature to remove the intricate tax cases from state trial courts.
Read More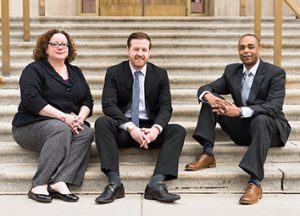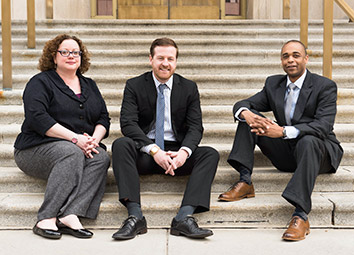 The program, started in 2009, matches attorney volunteers with pro se litigants as they enter settlement talks. In its inaugural year, MAP appointed legal counsel to two settlement conferences. By 2013, MAP attorneys assisted in 43 conferences.
Read More
Are statements, offers and demands made during a mediation admissible in a bad-faith case? This issue is presently pending before the 9th Circuit Court of Appeals and is being watched by many in the mediation community with the hope it will clarify to what extent exceptions will continue to be created to the mediation confidentiality statutes.
Read More
Every day, a program in Franklin works with families struggling with divorce, custody battles and child support disputes. The goal is to help resolve arguments, get cases through the court system faster, and help families move on.
Read More
Globalization, once the exclusive domain of so-called international lawyers, now touches many lawyers' practices. For this reason, the IU Maurer School of Law has been on the forefront of offering global opportunities to our students.
Read More
Bob Hammerle gives Russell Crowe credit for trying to match the power of "All Quiet on the Western Front" in his movie "The Water Diviner."
Read More
Article 7 of the Indiana Administrative Code provides standards, procedures and protections for students with disabilities and is a "lucky number" for attorneys to remember when it comes to clients and their educational needs.
Read More
There is always so much new information to learn and absorb when utilizing and maintaining your computer. Sometimes, though, you can forget about some of the really good things you already know (or knew). After digging deep into a recent computer problem that appeared to be a major issue, I remembered to try an easy fix.
Read More
The Indiana chapter of the Society of Professional Journalists recognized the Indiana Lawyer's editorial team April 24 at a ceremony honoring "outstanding contributions in reporting events of public importance."
Read More
Bankruptcy Judge Jeffrey Graham recently took the oath.
Read More
A divided Supreme Court of the United States ruled that states can bar judicial candidates from personally soliciting campaign contributions, leaving intact bans in 30 states.
Read More
The Evansville Bar Association has honored federal Judge Richard Young with the James Bethel Gresham Freedom Award, the highest recognition the bar association gives.
Read More
The Securities and Exchange Commission has filed a federal lawsuit against Indianapolis-based Veros Partners Inc. and multiple related co-defendants. The SEC alleges the financial advisers defrauded 80 farm-loan investors of $15 million in 2013 and 2014, using those proceeds to repay earlier investors.
Read More
The General Assembly Wednesday afternoon passed modest reforms of the nine township small claims courts in Marion County, a far cry from recommendations of multiple judicial studies to restructure the courts.
Read More
A private practice attorney and former Indiana Department of Child Services attorney has been chosen as magistrate judge in Allen Superior Court Family Relations Division.
Read More
Read recent appellate court decisions.
Read More
Read who's been disbarred or suspended by the Indiana Supreme Court.
Read More
When tasked with defending parallel class actions in state and federal courts, it will likely be defense counsel's instinct to concentrate efforts on resolving the nationwide class action.
Read More
Pictures from the recent event held by the Young Lawyers Committee of DTCI.
Read More
I was motivated to write this column when I overheard a lawyer say to another lawyer: "If I hear the word 'networking' again I am going to puke!
Read More
The IndyBar Modest Means Project provides legal services to people who do not qualify for free representation but who cannot afford to pay attorney fees at ordinary rates.
Read More
The IndyBar has long served as a connection between lawyers, judges, students and paralegals in the legal profession. Several bar sections and divisions are taking connection that a step further by providing avenues for members to meet and greet professionals from other strong local organizations—fostering fun social experiences and opportunities to build a strong network for potential business.
Read More