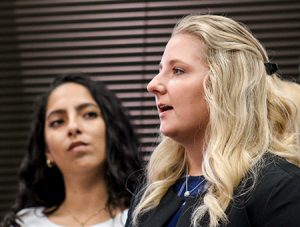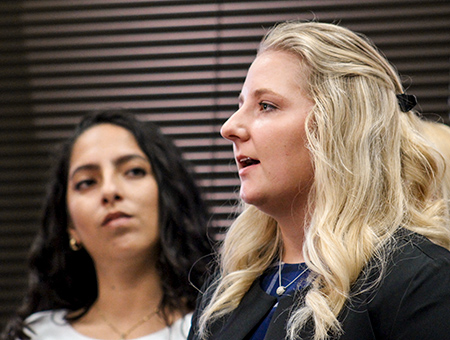 Indiana's top attorney threatened to sue the women for defamation. But the four who publicly came forward with allegations of being groped by Indiana Attorney General Curtis Hill found out that while the #MeToo movement gave them plenty of support from other victims, they will still be on their own in fighting for change.
Read More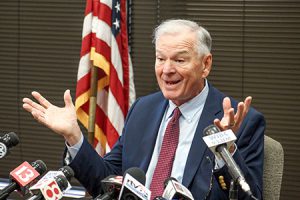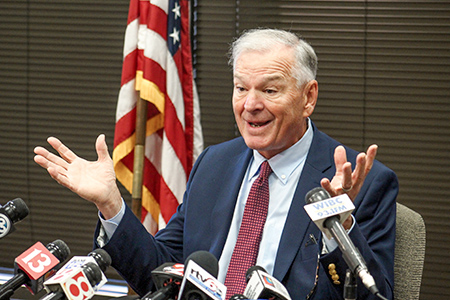 Special prosecutor Daniel Sigler said he believes the four women who accused Attorney General Curtis Hill of groping them, but he said he chose not to file criminal charges against Hill because believing the women would not be enough in a court of law.
Read More
Though Indiana Attorney General Curtis Hill won't face criminal charges stemming from allegations that he groped at least four women at a party in March, he may not legally be out of the woods. A tort claim notice filed with Hill's office last week announced the women's plans to seek civil redress against the Attorney General, an action that could have a direct impact on taxpayers' wallets.
Read More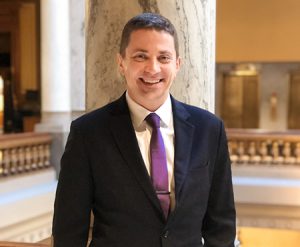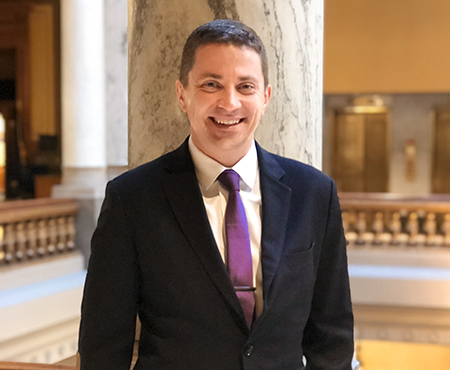 After running, as he puts it, both the gauntlet and the gamut of an extensive interview process led by the five justices and other court managers, Justin Forkner was selected as the new chief administrative officer of the Indiana Supreme Court.
Read More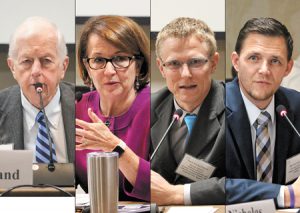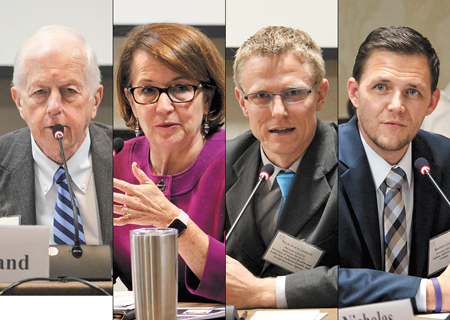 Disconnect between Americans with addictions and civil legal aid options was the subject of the Oct. 17 meeting of the Legal Services Corp.'s Opioid Task Force. Gathered in downtown Indianapolis ahead of LSC's board meeting in the Circle City, the task force met to address the civil legal aid implications of the opioid epidemic.
Read More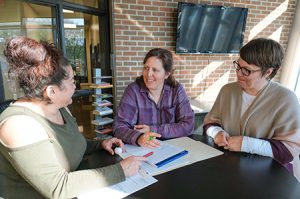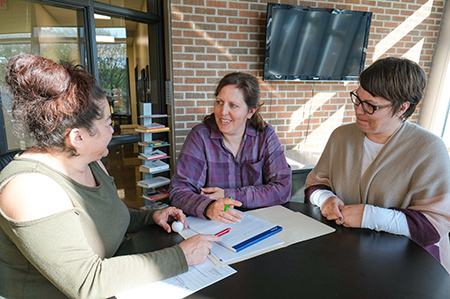 As the need for civil legal aid continues to outstrip the resources to provide representation, Legal Services Corporation maintains that collaborating and partnering with other nonprofits can boost the ability to reach more low-income people and families.
Read More
Read Indiana appellate court opinions from the most recent reporting period.
Read More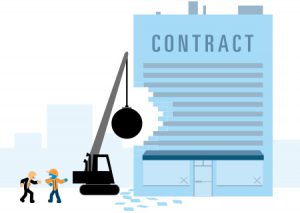 Of all of the things that can go wrong during a construction project, a contractual dispute is the most likely problem. A recent report found that such disputes take, on average, 18 months to resolve — an increase over 2016.
Read More
As part of the U.S. Tax Cuts and Jobs Act of 2017, socially conscious investors now have the opportunity to defer or even avoid taxes on capital gains received from the sale or exchange of an investment. Under the new tax benefit, investors can defer tax on prior capital gains if their prior capital gains are invested in a Qualified Opportunity Fund.
Read More
Commercial construction lawyers use American Institute of Architects (AIA) forms more than any other. Every 10 years, the AIA updates its contract documents to reflect legal trends and changes in the industry. If you are one who has waited to make the switch to the 2017 forms, your time is up.
Read More
It is imperative that our legal system work on sustainable solutions to the opioid crisis. This epidemic is not only a major public health crisis — it also creates a variety of civil legal challenges.
Read More
As 2Ls who recently, and very thankfully, came out of a challenging season of firm recruitment successfully, a small fraction of that stress is no longer weighing on us, but that does not change the overall mental health landscape typical of law school. Beyond that, the workplace culture that we will enter upon graduating and passing the bar is nearly guaranteed to continue that cycle.
Read More
Why is there so much talk about automation in the practice of law these days? Almost every legal technology source extols the benefits of automation. There must be a reason, right? Yes. Automation of routine tasks can benefit your practice in multiple ways.
Read More
Movie reviewer Robert Hammerle sings the praises of period pieces "First Man" and Robert Redford's swan song, "The Old Man & the Gun."
Read More
The Indiana Judges and Lawyers Assistance Program is staffed by five passionate individuals. We all have different specialty areas but are well cross-trained to jump in and do whatever needs to be done.
Read More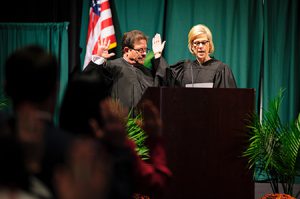 The 2018 Indiana bar swearing-in ceremony had a definite family feel as leaders in the Indiana legal profession prompted the new attorneys to remember to be polite, to listen and to always help others whenever they can.
Read More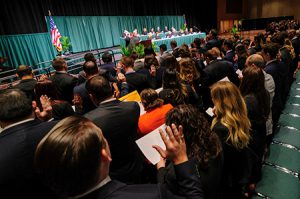 Here is the list of those who passed the Indiana Bar Exam in July, many of whom took their oaths as lawyers at the Indiana Bar Admission Ceremony Oct. 16.
Read More
I have essentially been a "new lawyer" twice — the first time as a newly admitted lawyer in Illinois (Chicago) in 2015, and the second time as a newly admitted lawyer in Indiana (Indianapolis) in 2017. So, if I know anything, it's what it feels like to be a new lawyer. This has provided me with some perspective on what a new lawyer can do to help him or herself get ahead of the curve.
Read More
Being a first-year associate is a lot like being on a TV cooking competition show. My personal recipe for surviving the first year of practice has many ingredients that, when mixed together in the proper proportions, should result in success.
Read More
We may have found work-life balance a bit easier during our student days, at least in hindsight — finding a way to squeeze in homework and chores with sports, theater, band or just hanging out. I'm not sure it really was.
Read More
At the IndyBar, we have hundreds of volunteers who serve our members, promote justice and enhance the legal profession on a daily basis and rarely get a thank you worthy of their efforts. IndyBar will seek to honor at least some of them on Nov. 13.
Read More
Recently, I had the pleasure of attending another excellent IndyBar CLE program on mediation. The topic was "The Alligator in the Room," our reptilian brain, which is triggered when we are under stress, causing an emotional, rather than a logical, response.
Read More
IndyBar volunteers set up at both the John Boner Neighborhood Center and the Haughville branch of the Indianapolis Public Library to draft wills and advance directives for nearly 20 Indianapolis citizens at no cost.
Read More
The IndyBar's Women and the Law Division proudly recognized Chief Judge Robyn Moberly of the U.S. Bankruptcy Court for the Southern District of Indiana as the recipient of this year's Antoinette Dakin Leach Award honoring a trailblazing woman in the legal profession.
Read More
Here at the IndyBar, we want to make sure you don't get bored. That's why we're switching things up and throwing a few never-before-seen programs on our calendar for you to add to your credit count and enjoy!
Read More
Do we all feel like we are drowning? Probably not, or at least I hope not. Some days I definitely feel like I have it all together. But what can we all do to help each other — and not just defense attorneys, but all members of the Indiana bar — during those days and weeks when we are struggling?
Read More