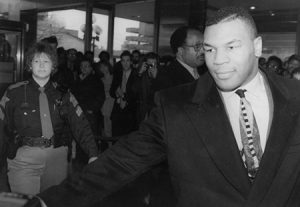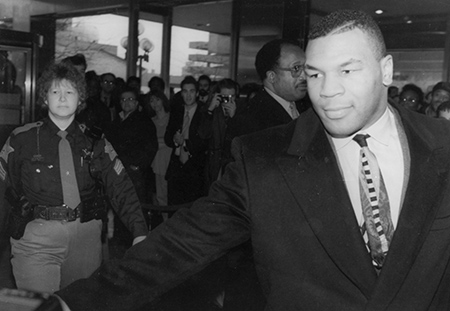 It's been 25 years since former heavyweight boxing champion Mike Tyson was convicted of rape in an Indianapolis court, but the legal professionals who were involved in the case can still recall it well.
Read More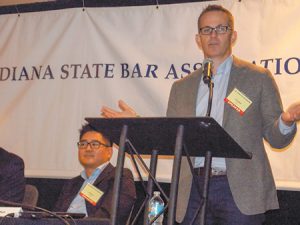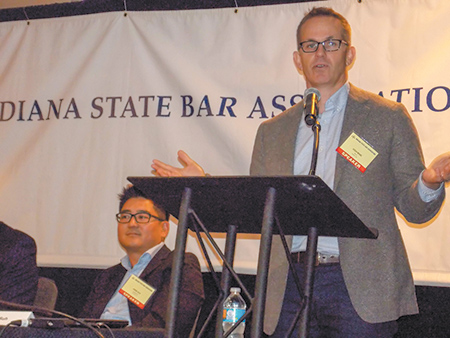 Web-based legal service providers have their sights set on expanding their offerings in Indiana, and they'll need lawyers in the state to do it. Trouble is, no one has yet determined whether some of the companies' business models may violate rules of professional conduct.
Read More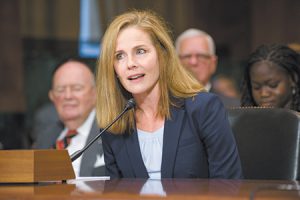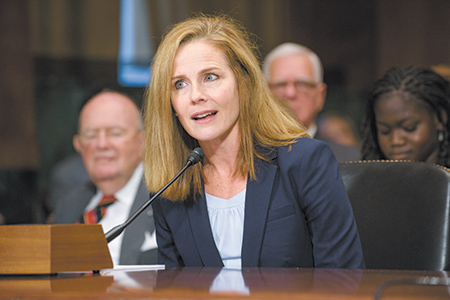 The 7th Circuit Court of Appeals is undergoing a change it has not experienced for a while — saying goodbye to a renowned judge and preparing to welcome a likely new jurist.
Read More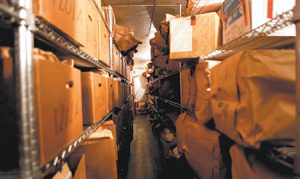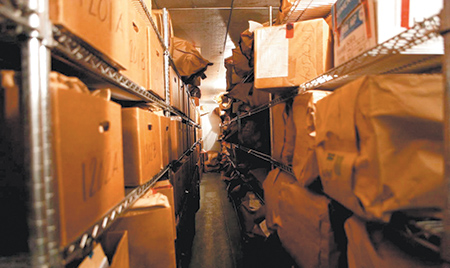 Like many states, Indiana has a problem — mountains of untested rape exam kits in local law enforcement agencies that contain DNA evidence potentially identifying sex offenders. Indiana's backlog of untested kits is certainly in the thousands. Victim advocates say the question is, how many thousands?
Read More
Three years before a man raped and killed an Indiana University student in 2015, leaving her body to be found in a wooded Brown County ravine, he sexually assaulted an IU Maurer School of Law student just before she started her first year, authorities say.
Read More
A project in the federal courthouse in Indianapolis aims to take what the court calls the "worst of the worst" ex-offenders and offers them a hand to break the cycle of bad decisions, criminal behavior and reincarceration.
Read More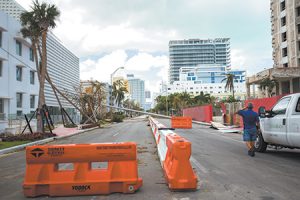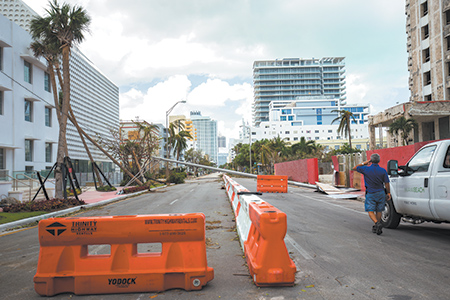 Whether by a fire, power outage, computer virus or large-scale natural disaster such as a tornado, hurricane or blizzard, law offices are at risk of having their practices disrupted by the unexpected. Experts say it's crucial law firms and legal organizations have a plan that prepares for the worst.
Read More
As the country waits to learn what, if any, legislative deal might be struck in order to preserve the Deferred Action for Childhood Arrivals program in light of President Donald Trump's decision to rescind it, immigration law attorneys say they are looking for ways to advise their clients on how to plan for their futures.
Read More
Indiana lawyers could face potential ethical liability if their paralegals or other staff misuse confidential information from online case records.
Read More
Nearly half the people housed in Indiana jails were there on a low-level felony charge, and in some counties, this population by itself exceeded the capacity of local jails.
Read More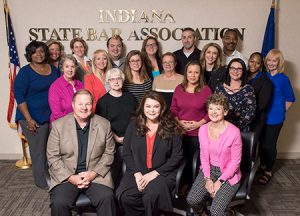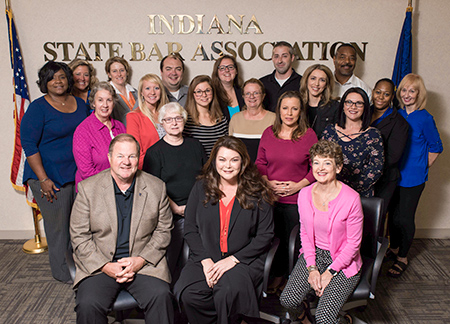 Andi Metzel views her presidency, which coincides with the transition to a new Indiana State Bar Association executive director, as an opportunity for the bar association to reflect on its mission and refine how its services meet the needs of its members and their clients.
Read More
Richard Susskind — attorney, professor, author and consultant — believes technology will fundamentally change the practice of law and what lawyers do. His views draw attention, spark debate, and will be featured in a speech to the Indiana State Bar Association.
Read More
Indiana Lawyer readers will be given an opportunity to choose from enhanced subscription and access options. The choices readers make will dictate what digital content can be accessed under our soon to be implemented TheIndianaLawyer.com metered-paywall business model.
Read More
Because Winfield Ong is a strong, mainstream nominee and the Southern District of Indiana needs this opening filled, President Donald Trump must renominate — and the Senate should confirm — him.
Read More
A recent opinion in which Chief Judge Diane Wood issued a published order addressing jurisdictional statements on appeal is a must-read for anyone handling 7th Circuit appeals.
Read More
A major barrier to getting help for substance abuse and mental health issues is often not a matter of resources, but rather the stigma surrounding mental health and substance abuse issues and concerns about confidentiality.
Read More
After reading this article, never again will you hesitate to rearrange sections of your brief due to your fear of redoing the Table of Contents or Table of Authorities.
Read More
Bob Hammerle says 'Columbus' is an engaging film set amid the Indiana city's famous architecture.
Read More
Find out who was recognized for their contributions to the legal profession and Indiana residents.
Read More
The Indiana Supreme Court Disciplinary Commission brings charges against attorneys who have violated the state's rules for admission to the bar and Rules of Professional Conduct. The Indiana Commission on Judicial Qualifications brings charges against judges, judicial officers, or judicial candidates for misconduct. Details of attorneys' and judges' actions for which they are being disciplined […]
Read More
On September 29, 2017, the Indianapolis Bar Association, through the Professionalism Committee, is hosting the inaugural IndyBar Service Day in conjunction with Indy Do Day. The event focuses on assisting causes throughout Indianapolis and allows law students and lawyers to give back by providing services to benefit local organizations.
Read More
With help from the Indianapolis Bar Foundation (IBF), local non-profit Kids' Voice of Indiana will bring free legal assistance into the community to directly assist these families through a new Community Mobile Law Program, funded through the IBF's 2017 Impact Fund Grant.
Read More
There is still time to sign up to join the IndyBar's Professionalism Committee with our inaugural IndyBar Service Day in conjunction with Indy Do Day. The event will run from 8 a.m. until noon on Friday, September 29.
Read More
Medical malpractice law is changing in Indiana, and here is a look at some significant cases from 2017.
Read More
Find out what's on tap for the November event.
Read More