Madison Circuit Court Judge Mark K. Dudley, Ice Miller partner Derek R. Molter and Marion Superior Judge Heather A. Welch have been selected as finalists to fill an upcoming vacancy on the Indiana Court of Appeals.
The seven-member Indiana Judicial Nominating Commission selected Dudley, Molter and Welch following a full day Tuesday of interviews with the 12 semifinalists vying to succeed Judge James Kirsch, who is retiring in September.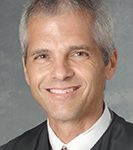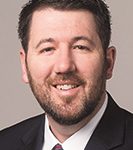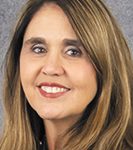 The JNC, led by Indiana Chief Justice Loretta Rush, will now submit the names of the finalists to Indiana Gov. Eric Holcomb, who will make the final selection on Kirsch's successor.
Dudley has served on the Madison Circuit Court bench in Anderson since 2015 and holds a J.D. from Indiana University Maurer School of Law. Molter likewise graduated from IU Maurer and has been an appellate litigator with Ice Miller since 2013. Welch has served on the Marion Superior Court bench in Indianapolis since 2007 and is a graduate of Valparaiso University School of Law.
The finalists' applications, as well as those of the other 20 candidates, are available online. 
Other candidates interviewed Tuesday included:
Stephanie K. Bibbs
Stephen R. Creason
Hamilton Circuit Judge Paul A. Felix
Elizabeth C. Green
Marion Superior Judge Timothy W. Oakes
Howard Superior Judge Brant J. Parry
Patrick W. Price
Zachary J. Stock
Cass Superior Judge Lisa L. Swaim
The commission originally interviewed 23 candidates and reduced that number to 12 after initial interviews take took place last month.
The candidates who did not advance to the semifinalist round included:
Hamilton Superior Judge Jonathan Brown
Brad A. Catlin
Marion Superior Judge Kurt M. Eisgruber
Tippecanoe Superior Judge Faith A. Graham
Marion Superior Judge James A. Joven
Cynthia A. Lasher
Marion Superior Judge Patricia C. McMath
Patricia P. McCrory
Marion Superior Judge Gary L. Miller
Bryce D. Owens
Paul C. Sweeney
Interviews on Tuesday were held in-person in Indianapolis, with social distancing measures in place.
Holcomb last named a Court of Appeals judge in 2020, when southern Indiana practitioner Leanna Weissmann succeeded now-Senior Judge John Baker, who retired after more than 40 years on the bench.
The governor also appointed Elizabeth Tavitas of Lake County in 2018 as successor to Judge Michael Barnes. 
Check back with theindianalawyer.com for more coverage from Tuesday's interviews.
Please enable JavaScript to view this content.