Marion County Prosecutor Ryan Mears, a Democrat, filed his candidacy to retain his office Wednesday.
Mears' announcement came one day after Republican Cyndi Carrasco, former deputy general counsel for Gov. Eric Holcomb, announced her candidacy for prosecutor of the state's largest county.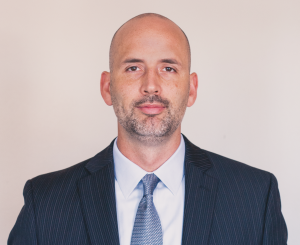 "I'm here to take action. Our community deserves a public safety leader committed to finding solutions with the practical experience to back up those ideas," Mears said in a statement. "I want to see a criminal justice system that is fair and creates a city where everyone can feel safe."
Mears served as interim Marion County prosecutor in September 2019 after the position opened up when Terry Curry stepped down due to health concerns. The former chief trial deputy was then selected over Tim Moriarty by the Marion County Democratic Party in a vote that October.
Some of Mears' accomplishments during his time as prosecutor include launching the state's first Conviction Integrity Unit as well as the creation of a hate crimes hotline. But since stepping into his current position, Mears has faced criticism.
As interim prosecutor, during his first week on the job, Mears announced the MCPO would no longer prosecute simple possession of less than 1 ounce of marijuana. Also, during Mears' time in office, violence has hit record highs in Indianapolis, including a city-record 271 homicides in 2021.
Mears was thrust into the national spotlight in 2021 after it was discovered that his office didn't seek a red flag hearing in 2020 for Brandon Scott Hole, a 19-year-old gunman who killed eight people at a FedEx facility by the Indianapolis airport before turning the rifle on himself in April 2021. Law enforcement had confiscated a shotgun from Hole in March 2020, but Mears said his office didn't subsequently pursue a hearing under Indiana's red flag law — which allows law enforcement to confiscate weapons from a "dangerous" person — after that because his office had already achieved its objective of removing the firearm from Hole's home.
On his campaign website, Mears lists addressing violent crime, empowering youth, marijuana, conviction integrity, driver's license restoration and tackling hate crimes as his priorities.
He is an Indiana University Robert H. McKinney School of Law alumnus. During his 12 years as a deputy prosecutor, he tried more than 100 jury and bench trials.
According to a finance report filed Wednesday, the Mears campaign held more than $215,000 on hand at the end of 2021.
Please enable JavaScript to view this content.