DEC. 8 – 21, 2010
Read how diversity played a factor for some minority law students in their decision on where to attend law school. Read about the U.S. Supreme Court's decision to take an Indiana case on whether vehicular flight from police is considered a "violent felony." Learn how a Marion Superior judge and his wife are using their son's death to discuss prescription drug abuse.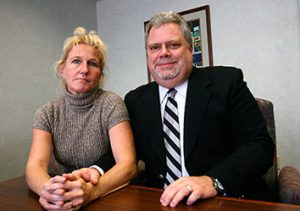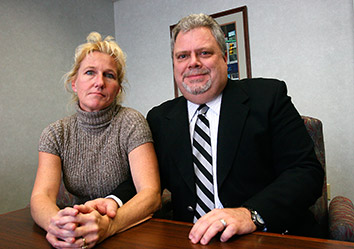 The scream that pierced the silence one morning almost two years ago is one that haunts Marion Superior Judge Bill Nelson every day, and it likely will for the rest of his life.
Read More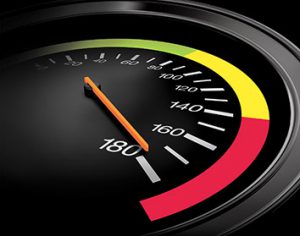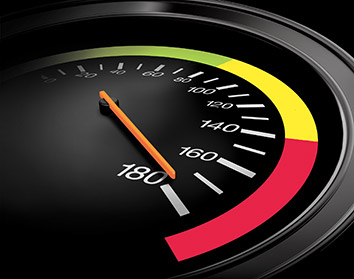 No one disputes fleeing in a vehicle from police is a crime. But whether that crime is considered a "violent" one worthy of an enhanced sentence under a long-standing federal career criminal statute is a legal nuance now an issue before the nation's highest court, and Indiana is playing a key role.
Read More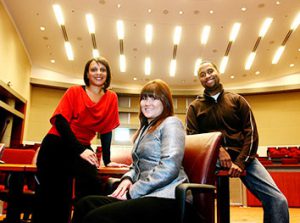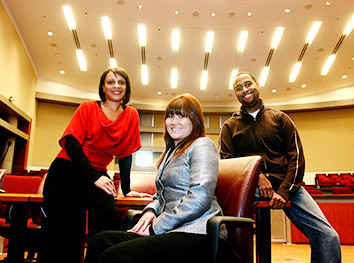 When asked if diversity played a role in their decisions on where to attend law school, a handful of minority law students in Indiana said while it wasn't the biggest or only factor, it often was a consideration.
Read More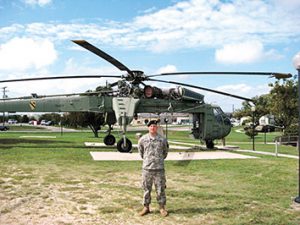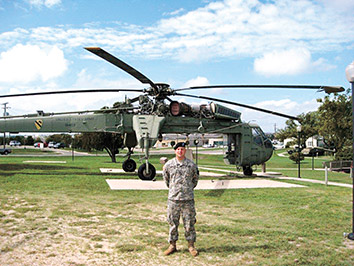 Since June, a number of Indiana-based Army Reservists have been helping American soldiers in their greatest hour of need.
Read More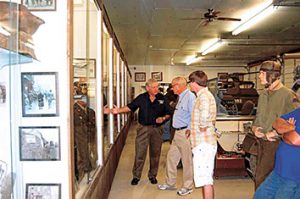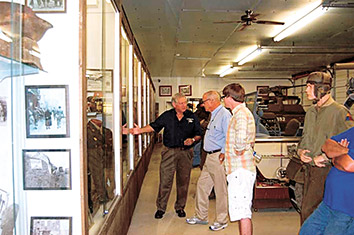 After starting his collection of World War II memorabilia as a child, almost three decades ago a judge in southern Indiana had amassed enough artifacts, including jets and tanks, to open a museum in Vincennes.
Read More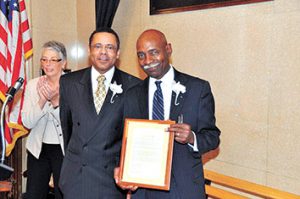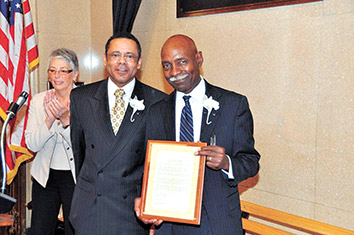 The practice of naming a building after someone is a longstanding tradition throughout the country, but one of the most common practices in those renamings is waiting until someone dies to dedicate that place.
Read More
The number of cases filed in the state courts dropped slightly in 2009 from the previous year, but the nearly two million filings still amounted to the second-highest number ever for Indiana.
Read More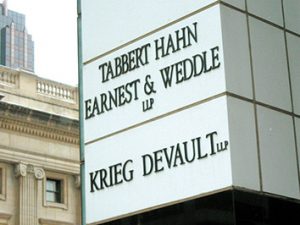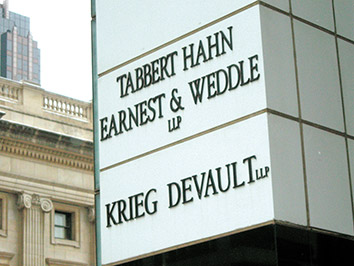 Most of the lawyers at a civil litigation firm in Indianapolis are departing for one of the city's largest law firms at the end of the year, dissolving a firm with a rich history that's been around in some form since the early 1980s and has included some high-profile attorneys such as Birch and Evan Bayh.
Read More
The Indiana Supreme Court has suspended the Marion County traffic judge who's admitted he imposed excessive fines and treated people unfairly in his court partly because he wanted to discourage future litigants from exercising their constitutional right to trial.
Read More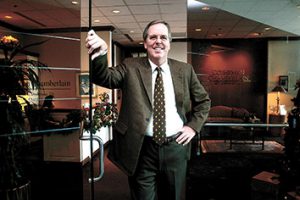 As the year comes to a close, the president of the Indiana Trial Lawyers Association said the organization of about 1,000 members will continue its three major goals: to provide educational opportunities, to write amicus briefs when there is a broader issue that can apply to cases and clients of trial attorneys, and to track bills as they are submitted by legislators for the 2011 session of the Indiana Legislature.
Read More
Indiana's system of judicial selection through the Indiana Judicial Nominating Commission and the periodic retention vote for appellate judges and justices vindicate the core constitutional value – judicial independence.
Read More
The Young Lawyer Section of the Indiana Trial Lawyers Association is made up of 250 attorneys who have been practicing law for less than 10 years and who are committed to advancing the mission of the association.
Read More
Tara Worthley receives the Max Goodwin Young Lawyer Award.
Read More
Here's to hoping reason and sanity will prevail, but we're not holding our breath.
Read More
Judge David Dreyer writes about judges doing their jobs on controversial topics.
Read More
Today's review will discuss the latest Droid phones by Motorola and their Android software.
Read More
A reader writes a letter in support of Marion County's hybrid method of selecting trial judges.
Read More
To help a diverse group of 2L students find summer employment in central Indiana, and to help Indianapolis-area employers connect with diverse, qualified students looking for summer associate positions, the Indianapolis Bar Association hosted its third diversity job fair at a downtown Indianapolis hotel in August.
Read More
The Indiana Department of Child Services has agreed not to cut subsidies for foster and adoptive parents and other caregivers as part of a class-action settlement in federal court.
Read More
To celebrate the anniversary of the United Nations' adoption and proclamation of the Universal Declaration of Human Rights, various human rights organizations based in Central Indiana hosted the program, "Human Rights Defenders: Voices from the Community," at Indiana University School of Law – Indianapolis.
Read More
Read who's been suspended by the Indiana Supreme Court.
Read More
Bar associations and pro bono districts are working together in December and January to promote replays of a CLE for attorneys who want to participate in the annual statewide Talk to a Lawyer Today event taking place Jan. 17, 2011.
Read More
The Defense Trial Counsel of Indiana named its 2011 officers and new directors at its Seventeenth Annual Conference and Annual Meeting in Michigan City November 18-19.
Read More
This is an exciting time of year and as I sat down to write this article, it became clear to me how important it is to have things to look forward to, things you can count on.
Read More
The first in a series of articles on Witness Control and Cross Examination.
Read More
Why should you join or renew? Because it pays to associate.
Read More
When it comes to hiring for paralegal positions, knowledge of a specific practice area is the most desirable attribute, according to 66 percent of lawyers interviewed recently by staffing firm Robert Half Legal.
Read More
Following aggressive advocacy by organized bar associations around the country, the end is in sight regarding how the Federal Trade Commission should apply the "Red Flags Rule."  The U.S. Senate voted last week to clarify the rule so that lawyers are clearly not included.
Read More
The Indianapolis Bar Association's website contains a Document Library of over 100 legal forms for use by members. These online forms are "fill in the blank" and print as ready to use documents.
Read More
Photos from the Litigation Section's 2010 Litigation Judicial Reception.
Read More