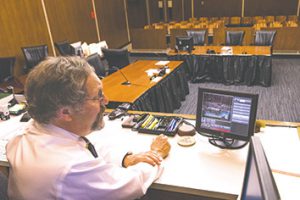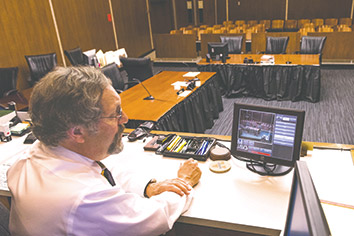 Transcripts generated by video cameras have had their day in court in Indiana. The verdict is in favor of keeping paper records.
Read More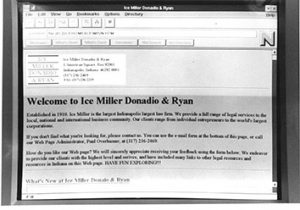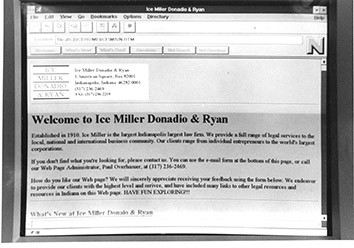 Twenty-five years ago, people needing legal help either met with an attorney face-to-face or made a phone call. Person-to-person, they explained their problems and made up their minds if the lawyer had the answers. Today, when picking a lawyer, clients first visit the Internet.
Read More
Less than two years after appointing a commission to expand civil legal services for the indigent, the Indiana Supreme Court has assembled another group to examine the nagging problems caused by pro se litigants.
Read More
Although a study to determine the appropriate number of courts in Pulaski County was not assigned to a summer interim committee, the Indiana Legislature may not be finished with making reductions in some state courts.
Read More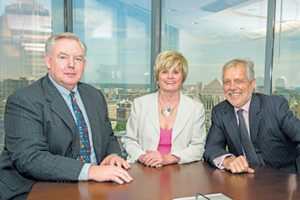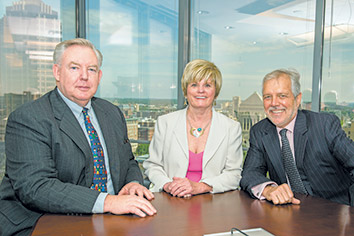 Between them, the three defense attorneys have handled a range of cases from murder and the death penalty to fraud, civil business litigation and even treason. But on a recent morning, the trio of legal minds was gathered around the conference room table discussing the most pressing matter of that day – office furniture.
Read More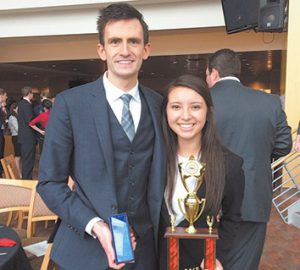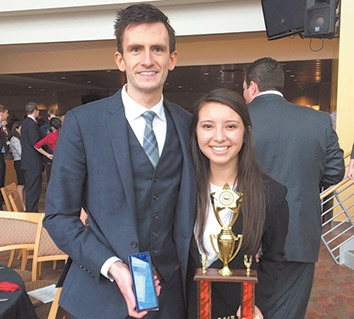 Dawson Robinson remembers getting the shocking news that his mock trial coach, mentor and friend Drew Haase had died at age 31. Haase died on April 1, just 16 days before his beloved Fighting Irish were to make their first appearance in five years at the American Mock Trial Association national championship tournament.
Read More
How long heirs have to initiate an action arising from an attorney-in-fact's final accounting of an estate has been an open question in Indiana, but a recent change in state law settles it. Mostly.
Read More
Passing the family business to the next generation is likely to be one of the biggest projects of the owner's lifetime. Family business succession is the process of transitioning the governance and ownership of a closely held business to the next generation.
Read More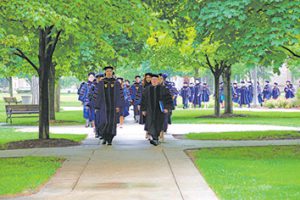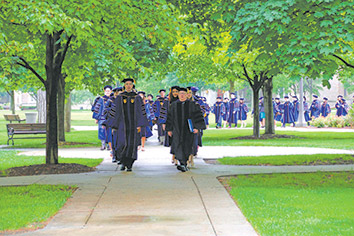 The new generation of lawyers embraces technology and collaboration.
Read More
I would encourage recent law school graduates to remain optimistic, work hard and network with as many attorneys as you can find since you never know when the next law firm or employer will need to hire a recent graduate.
Read More
The Indiana Lawyer congratulates those who passed the February 2015 bar exam. Many of these new, aspiring lawyers participated in an admission ceremony held May 19 in Indianapolis.
Read More
The St. Joseph County Bar Foundation's philanthropic efforts are made possible by support from attorneys and law firms, though fundraising remains a challenge for the board.
Read More
Swallow your pride. Sometimes the media doesn't believe your law firm is as important as you do.
Read More
Removal of state-court actions to federal court has provided a seemingly never-ending source of procedural disputes. Fortunately many of those mind-numbing issues have been resolved in the last several years by Congress and the courts, with the Supreme Court of the United States addressing one key issue recently.
Read More
The U.S. District Court for the Southern District of Indiana is currently seeking comments on proposed revisions to two local rules dealing with filing records under seal.
Read More
The state of Indiana had to pay more than $1.4 million in fees to plaintiffs' attorneys in its unsuccessful attempt to maintain a ban on same-sex marriages, the attorney general's office says.
Read More
The Supreme Court of the United States says bankruptcy courts have authority to rule on disputes that fall outside the bankruptcy proceedings if the parties to the case consent.
Read More
For ambulance chasers, persistence and a phone book just don't cut it anymore. Law firms, which once relied on television commercials, billboards, and cold calling numbers in the white pages to find plaintiffs for medical lawsuits, have begun to embrace technology. To locate their ideal pharma victims more quickly and at lower costs, they're using data compiled from Facebook, marketing firms, and public sources, with help from digital bounty hunters.
Read More
Indiana Lawyer is launching an occasional series in this issue titled "Open House." In it, we will feature law firms, legal service providers, and other law-related entities that have undergone a redesign of their office to improve flow and function or that have repurposed a building or space to fit the needs of today's legal providers. This issue features Connor Reporting.
Read More
Read recent appellate decisions from Indiana courts.
Read More
Find out who's recently been suspended by the Indiana Supreme Court.
Read More
This article will analyze the current state of Indiana law and some of the pitfalls that practitioners and employers face when trying to enforce restrictive covenants.
Read More
On May 14, the young lawyers sections of Defense Trial Counsel of Indiana, the Marion County Bar Association and the Indiana Trial Lawyers Association held a joint networking reception at The Social in Indianapolis.
Read More
Throughout the IndyBar's Bar Leader Series, the importance of motivating, inspiring and leading for the benefit of the profession and community is emphasized at every turn. Participants in Class XII of the series clearly took this to heart, sharing impactful, visionary community service projects at the Class XII Celebration, held May 19.
Read More
I will never forget the first mentoring moment that I received from my legal mentor, Robert Wagner.
Read More
Three hours out of 744. That's all it takes to help a family in need—a few hours each month. The result? Happier, safer families leading to a happier, safer city.
Read More
If you go to the Bench Bar Conference, you will meet some of Indy's finest legal professionals – it's guaranteed. You'll also get to learn from some of the most well-known and experienced practitioners in the field.
Read More
Start off the CLE season strong by checking out Representing Unaccompanied Minors in Immigration Proceedings on Thursday, June 11 from noon to 1 p.m.
Read More