MARCH 16-29, 2011
A man imprisoned for two months for a misdemeanor battery challenges the loss of his voting rights while in jail; Indianapolis attorney James Knauer rides herd over a multi-state livestock bankruptcy case; and local attorneys get a behind-the-scenes look at the FBI. Read these stories and more in this issue of the Indiana Lawyer.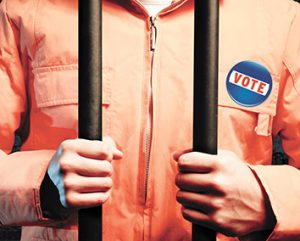 When a former town council member in northern Indiana was sentenced to county jail for two months on a misdemeanor battery conviction, he didn't realize that experience would take away his right to vote.
Read More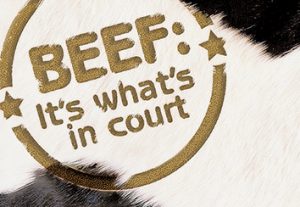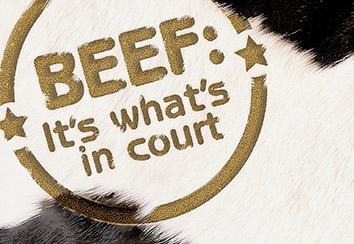 Before taking on a livestock bankruptcy case stretching into multiple states and encompassing millions of dollars, Indianapolis attorney James Knauer hadn't had much exposure to the cattle industry.
Read More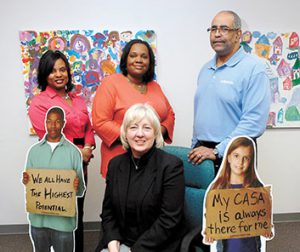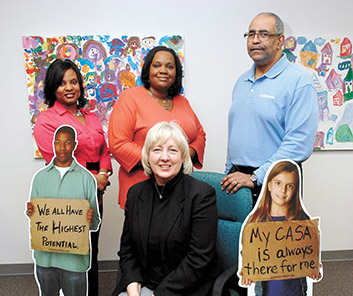 Having volunteers and staff who can relate to families that interact with Court Appointed Special Advocates programs has proven invaluable to a number of county-level CASA programs in Indiana. Indianapolis-based Child Advocates Inc. received the National CASA Inclusion Award for its inclusion and diversity plan March 20 at the National CASA conference in Chicago.
Read More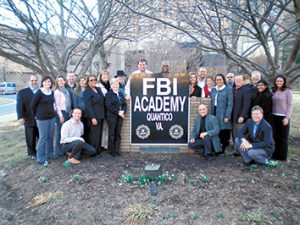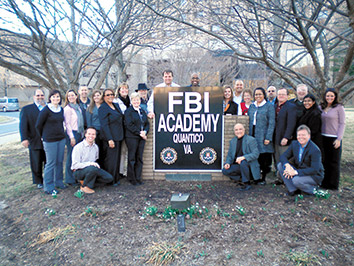 To continue to improve community relations, the Indianapolis office of the Federal Bureau of Investigation has expanded its Citizens' Academy programs. Sessions around the state offer individuals the opportunity to get a behind-the-scenes look at the federal law enforcement agency.
Read More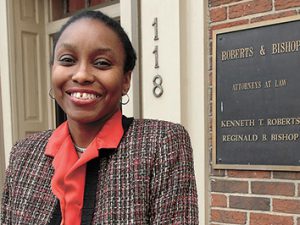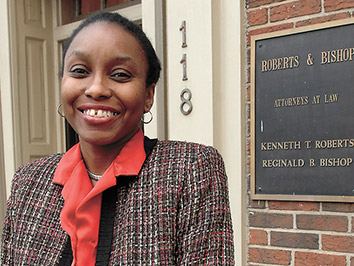 Minority bar associations continue to benefit the Indiana legal community by offering diverse perspectives. Members benefit from networking opportunities, and the bars help to maintain a positive professional presence in the communities they serve.
Read More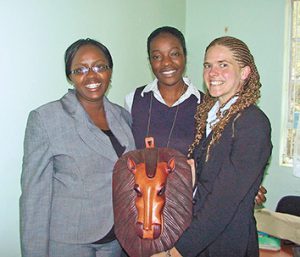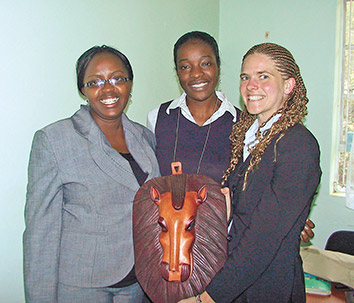 A few years after several Indianapolis judges and attorneys helped form a legal aid clinic in western Kenya, that clinic is thriving. Indiana Court of Appeals Judge Patricia Riley, a co-founder of the Legal Aid Centre of Eldoret, traveled there earlier this year to see progress being.
Read More
An Indianapolis employment law attorney has been chosen as the newest U.S. magistrate judge for the Southern District of Indiana.
Read More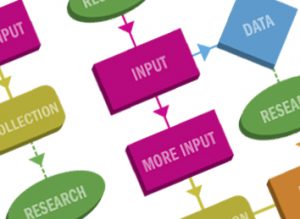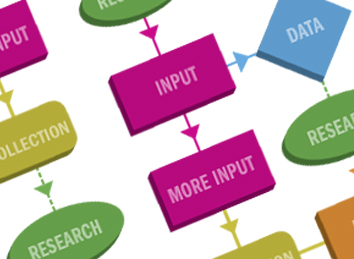 An Indiana lawmaker wants to explore whether the state should create its own patent law, focusing on specific business method processes that aren't covered by the federal patent system.
Read More
When you post a comment to a story on a media website, you are responsible for your words. At least that is the case at this time. Contrary to that opinion, many people think hiding behind an anonymous identity online should be a protected right.
Read More
The past weeks have brought heated debate about immigration policy to our state. The Indiana General Assembly is currently considering various anti-immigrant bills. Among them is Senate Bill 590, modeled after Arizona's immigration law. Currently being challenged in Federal District Court on constitutional grounds, Arizona's law has invited much criticism and proved costly to the state's economy. Indiana should not be next in line.
Read More
It is obvious that tablet computers like the iPad and its many competitors are the hottest segment in mobile computing today. Today's article will look at some of the approaches being taken toward the convergence between smartphones, tablets, netbooks and notebooks.
Read More
The third annual Equal Justice Works dinner at Indiana University School of Law – Indianapolis will take place April 9 at 6 p.m.; Research by the Indiana University Maurer School of Law's Center on the Global Legal Profession was featured in an ABA Journal cover story titled "What Lawyers Earn"; Students at Indiana University School of Law – Indianapolis, along with students from other schools in central Indiana, have started a program to provide free legal services to residents of Indianapolis.
Read More
The Indiana Supreme Court is now accepting applications for state public defender. The current state public defender, Susan Carpenter, is retiring in May.
Read More
Applications for the John R. Justice Student Loan Repayment Program are due March 31 to the Office of the Indiana Attorney General.
Read More
A divided Indiana Supreme Court declined to accept a case asking whether Medicaid rejected applicants can include information on appeal that wasn't included in their initial applications.
Read More
A federal judge has postponed the April execution of a St. Joseph County man convicted of killing his wife, her ex-husband, and her son.
Read More
Two days of court mediation are scheduled in mid-April for the long-running litigation concerning East Chicago casino revenue and economic development agreements, but the Indiana attorney general wants the city council to consider setting up a trusteeship for the millions of dollars generated through those agreements.
Read More
Martha Blood Wentworth took her oath of office and received her robe at an investiture ceremony March 8.
Read More
Reversing her earlier decision, U.S. Bankruptcy Trustee Nancy Gargula in the Northern District of Indiana determined March 7 that former East Chicago Mayor Robert Pastrick's income is not too high to qualify for Chapter 7 bankruptcy and his filing should not be considered to be an abuse of the process.
Read More
Read about recent disciplinary actions ordered by the Indiana Supreme Court.
Read More
The Evansville Bar Association will celebrate Law Day 2011 in late April. On April 28, mock trials and a student lunch will take place; Applications for an October 2011 to October 2013 term on the Indiana State Bar Association board of governors are due April 1.
Read More
On March 2, 2011, the federal district court in Indianapolis issued a rather innocuous and unassuming opinion in SAMS Hotel Group, LLC v. Environs, Inc. (S.D. Ind. 2011), No. 1:09-CV-00930-TWP-TAB. However, its ramifications may be far-reaching and are surely welcomed by design professionals working on projects in Indiana.
Read More
It's the beginning of a case and your client has agreed in writing to a $10,000 non-refundable retainer. You get to work. The case is messy. There are motions to prepare, witnesses to interview and your client is constantly calling for "updates."
Read More
View photos from the IBA 2011 Lawyer-Legislator panel.
Read More
Learn more about what is happening at the IBA today!
Read More
Attorneys are needed to provide one-on-one legal counseling to members of the public during IndyBar's Ask a Lawyer program on April 12 at the following Marion County Library locations from 2-4 p.m. or 4-6 p.m.
Read More
More and more social media is being used as not just a personal form of communication, but as professional communication, as well. Recognizing the need to interact with its large membership, the Indianapolis Bar Association established a presence on Facebook, Twitter and LinkedIn.
Read More
I freely admit this is the time of year that I question my family's decision to establish our residence north of the Mason-Dixon Line. Going for weeks on end without sunshine is not good for one's soul. In Indiana, March is the month that typically throws a couple of cruel jokes this way. About the time Hoosiers become convinced that we have turned the corner and Spring has really arrived, the weather gods typically throw in a last winter storm (or two).
Read More
The Indianapolis Bar Foundation is the charitable arm of the Indianapolis Bar Association. Annually, it awards academic and educational scholarships to deserving law students as one way of carrying out its mission – to advance justice and lead positive change in Indianapolis through philanthropy, education and service. Applications for 2011 Academic and Educational Scholarships are now being accepted.
Read More
Hiring in the legal field should remain strong in the second quarter of 2011, new research suggests.
Read More