As the number of litigants, witnesses or spectators requesting interpretation services continues to rise, the Indiana Supreme Court is taking steps to ensure those services are high-quality and far-reaching.
Read More
In response to the increasing number of demonstrations, legislators across the country have introduced bills limiting where protesters can demonstrate or increasing fines for participation in peaceful protests that turn violent.
Read More
A man whose 4-month-old son died of malnutrition asked an appeals court to consider whether he was mentally capable of caring for the child while also invoking the jury's right to question witnesses in contesting his conviction and 37-year sentence.
Read More
Trial lawyers contend the legislation would gut court access; defense attorneys say reforms are overdue.
Read More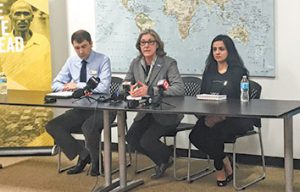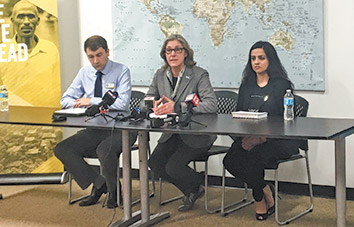 Since President Donald Trump took office, lawyers are seeing more fear and more work from clients worried about deportation.
Read More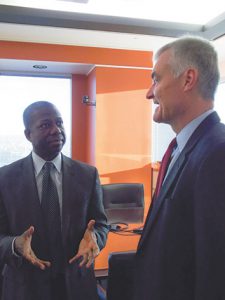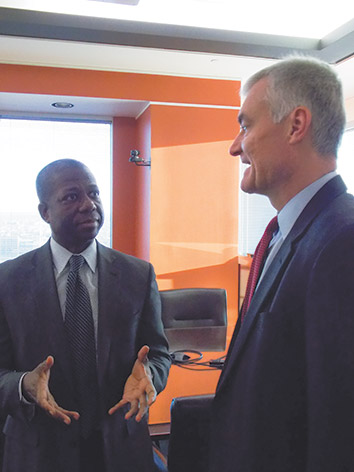 Attorney Joseph Smith is among a new cadre of leaders stepping into management positions, taking a seat on high-level committees or becoming practice chairs in large law firms. Baby boomers are retiring or transitioning from their practices, creating openings in leadership roles.
Read More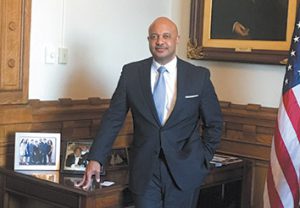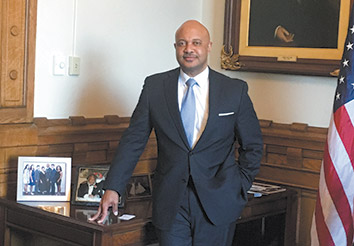 Given his lengthy career as a northern Indiana prosecutor, not much about being the state's top attorney has surprised Curtis Hill.
Read More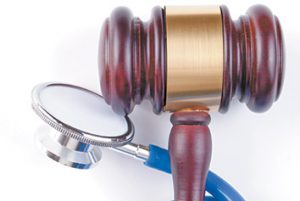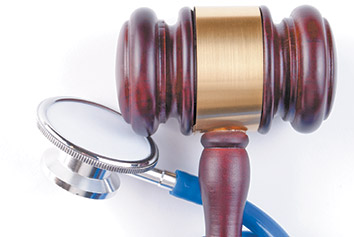 New rules could set the evidence bar higher despite sharp court rebukes of claim denials.
Read More
A trio of cases pending before the Supreme Court of the United States, which could require more than $1 billion in new funding for certain employee pension plans, revolves around a central question: What is a church?
Read More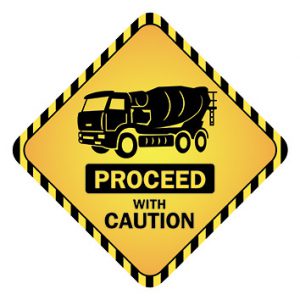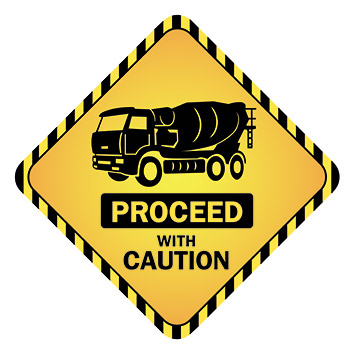 Drivers claim illegal union withholdings in case where checkoff cards are key.
Read More
A dangerous yet continued way of thinking by some companies is that the company can enter into a contract with an individual and call it an independent contractor agreement, agree on how that agreement will be structured, and be protected from liability normally attributed to an employer. This misconception carries a potential for significant damages for the company and its decision-makers.
Read More
The Supreme Court of the United States is specifically addressing how appellate courts should review district courts' decisions to quash or enforce an EEOC subpoena.
Read More
Bob Hammerle says "Logan" may end up being one of the better movies this year.
Read More
When thinking of Excel, many think of numbers and formulas and begin to have nightmares about high school math. However, this program can be used for so much more than number crunching and complex data models.
Read More
Judge Robert L. Miller recently addressed a motion to reconsider a ruling denying in part a defense motion for summary judgment; the opinion provides good guidance on whether and when such motions are appropriate.
Read More
This article summarizes how a terminated commissioned sales representative achieved a settlement of over $2.6 million from an Indiana company.
Read More
A famous saying which came to exemplify the Great Depression was, "Brother, can you spare a dime?" My question posed to Hoosier attorneys is, "Counsel, can you spare some time?"
Read More
As is typical in these articles, nine years of hard work by attorneys is summarized in three paragraphs and some writer like me says, "eventually this case landed before the United States Supreme Court."
Read More
Read who's recently been suspended or disbarred.
Read More
For years, IndyBar attorneys have helped community members living in poverty to safeguard their futures through the IndyBar's Free Wills Clinics (formerly known as the Low Asset Wills Program).
Read More
Robert "Bo" Hagemier, 1992 Indianapolis Bar Association President, passed away on Tuesday, March 14 at the age of 72.
Read More
Get more from your membership this year with Free Fridays at the IndyBar!
Read More
Small time commitment, big impact—answer legal questions from the public at the IndyBar's Ask a Lawyer program, coming up on Tuesday, April 11.
Read More
Looking for a way to do good? We have just the thing! Join the IndyBar's Young Lawyers Division (YLD) as they participate in Keep Indianapolis Beautiful's Great Indy Clean-up on Saturday, April 29! 
Read More
Any discussion of data security in the cloud-computing era must first start with describing what the "cloud" is and what it can do.
Read More