Two Clark County judges are recovering from gunshot wounds after being shot in downtown Indianapolis earlier this month. Meanwhile, two men accused in the shooting have been released from their bonds after the Marion County Prosecutor's Office declined to file charges.
Read More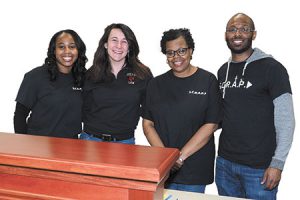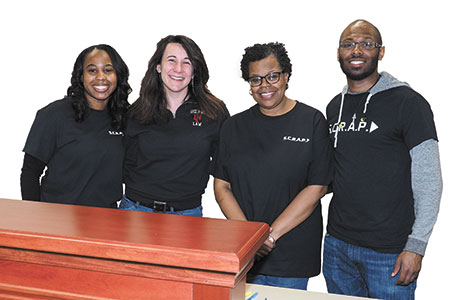 Indiana University Robert H. McKinney School of Law students have been meeting monthly with participants in a re-entry program for much of the school year, mentoring them and helping them overcome barriers in whatever they need to succeed.
Read More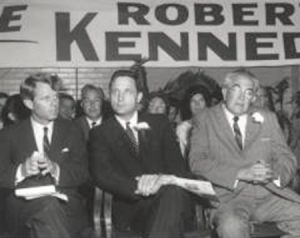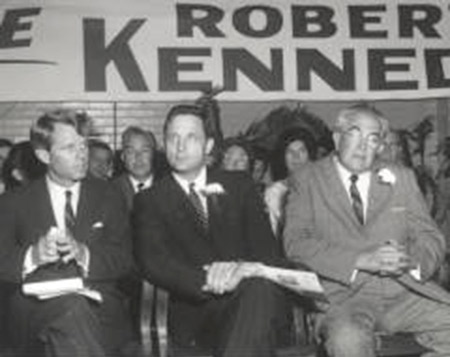 A longtime aide to late Indiana Sen. Birch Bayh has published a biography documenting the liberal lion's leadership in some of the most momentous social changes in the nation's recent history. The book debuted just as Hoosiers paid their final respects to Bayh at a Statehouse memorial service May 1.
Read More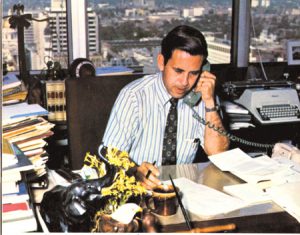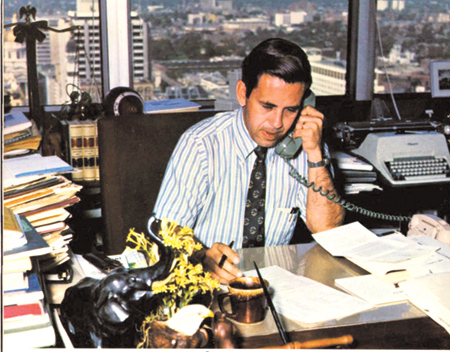 The Hoosier leader who became a statesman after transforming the city of Indianapolis is being remembered by the Indiana legal community for his intellect, integrity and kindness.
Read More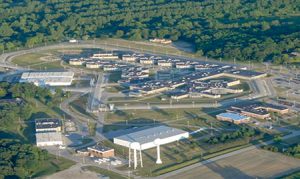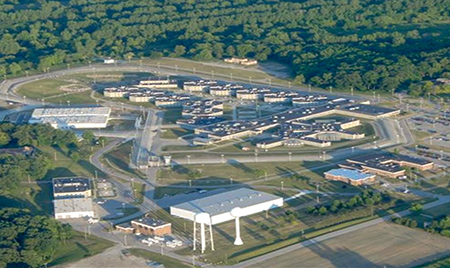 An inmate lawsuit filed against New Castle Correctional Facility seemingly marks the first time a judge has ruled that a private prison operator can be liable for human trafficking in a punitive setting.
Read More
Despite the filing of a dissolution petition, prominent Indianapolis-area divorce law firm Hollingsworth & Zivitz, P.C., is not ceasing operations.
Read More
Indiana Lawyer honored the 2019 Leadership in Law Award honorees at a reception May 8 at TwoDEEP Brewing Co. in Indianapolis.
Read More
Read Indiana appellate court decisions from the most recent reporting period.
Read More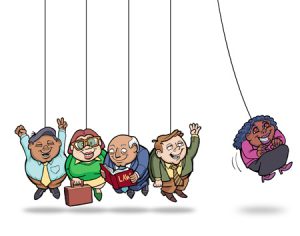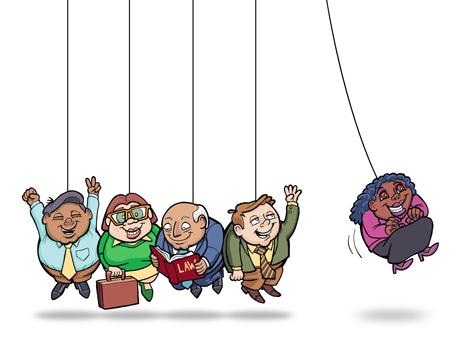 In years past, corporate counsel jobs were viewed as less — less challenging, less stressful and less robust than the work attorneys in law firms were doing. Times have changed.
Read More
Across the country, in-house counsel attorneys are taking steps to put their money where their mouth is — literally — when it comes to diversity in the legal profession.
Read More
In today's fast-paced, competitive environment, few companies reach their centennial anniversary, and even fewer do so with the rich legacy of values-driven leadership that Cummins enjoys. That is why I am honored to lead the in-house legal function as we celebrate this remarkable milestone.
Read More
Late into the evening on April 24, the Indiana General Assembly voted to approve what may fairly be referred to as the most significant omnibus gaming bill in a decade. Here's a high-level breakdown of what the final version of HEA 1015 does.
Read More
In 2011, the FBI's National Gang Intelligence Center Report identified the Juggalos — criminal-minded fans of the musical act Insane Clown Posse — of the as a "hybrid gang," which was nebulously defined as a loosely organized group of individuals with multiple affiliations and a high propensity for random criminal activity. Juggalos are no longer classified as a gang.
Read More
Who among us has not opened our favorite social media application, only to find that 20 (or more) minutes later, we are wondering where the time went? There's an app for that.
Read More
Movie reviewer Robert Hammerle says "Avengers: Endgame" is a superhero classic for the ages, while the documentary "Hesburgh" is an enlightening portrait of a University of Notre Dame legend.
Read More
See who has been suspended and who's suspension was lifted in the most recent reporting period.
Read More
I have been thinking about leadership in the wake of the recent death of Senator Richard Lugar. Why are leaders so important? They inspire, challenge and motivate us. They have traits that we admire and hope to emulate. Senator Lugar, for example, exuded intelligence and empathy, an understanding of both sides of issues that dignified rather than denigrated the decision-making process.
Read More
A wonderful night was had by all at this year's Indianapolis Bar Association Practice Milestone Celebration!
Read More
The Indianapolis Bar Association has started a new magazine and launched a podcast featuring past president James Bell.
Read More
Those who've already signed up for the 2019 Indianapolis Bar Foundation Lawyer Links Classic Golf Outing on July 25 have started practicing, but it's NEVER too late for you to join in on the fun and support good causes.
Read More
The Indianapolis Bar Association's recent CLE, An Introduction to Using and Refusing under Indiana's Access to Public Records Act, was a valuable primer on the state's version of the Freedom of Information Act. The program was a presentation of the E-Discovery, Information Governance & Cybersecurity Section. There are some similarities, but more differences between discovery requests and public records requests.
Read More
Americans have a tendency to attribute almost any wise advice to Abraham Lincoln. While many of these attributions are questionable, one piece Lincoln actually wrote was a document titled "Notes on the Practice of Law." The "Notes" are remarkably relevant to today's practice.
Read More