The general election isn't until Nov. 8. But the race for Marion County prosecutor already is well underway, with the Republican challenger boasting a $1 million fundraising goal in her effort to unseat Democratic incumbent Ryan Mears.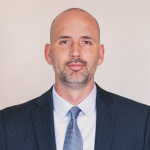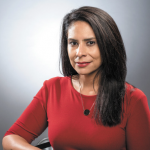 Former Indiana Inspector General Cindy Carrasco says that's the kind of money she'll need to become the first Republican to win a Marion County-wide race since then-Mayor Greg Ballard won reelection in 2011.
The last time a Republican candidate won the prosecutor's race was in 2006, when the late Carl Brizzi was reelected to serve a second term.
"I have a long road to go to get to a number that I believe, based on previous campaigns and looking at the market, … what we believe we need to be successful," Carrasco said. "It is an amount that, given the numbers I posted, is becoming, every day, more and more realistic and attainable."
Carrasco outraised Mears in the first quarter with about $205,000 to the incumbent's $110,000, in pre-primary campaign filings. But Mears began the year with plenty of money in the bank and ended the reporting period with about $276,000 cash on hand, compared to Carrasco's $175,000.
Though Carrasco's goal is aggressive, prosecutor candidates have raised millions in past races. Brizzi, for example, reported raising about $850,000 in the six months before his 2006 reelection, ending the reporting period with more than $2 million on hand. Over that time period, Brizzi's Democratic challenger, Melina Kennedy, raised more than $530,000 for a total of $1 million on hand.
Going all in 
The Marion County Republican Party has zeroed in on the prosecutor's race, focusing much of its effort on supporting Carrasco's campaign, party chair Joe Elsener said.
The GOP has decried an upward trend in violent crime and claimed repeat offenders are getting off light. It's also criticized Mears for his decision to stop prosecuting simple possession of marijuana. 
He's also come under scrutiny for not seeking a "red flag" hearing that some say could have prevented the troubled shooter in the FedEx mass shooting from possessing or purchasing firearms. Mears has argued that the law is too weak.
When asked about the Indy GOP's focus on unseating him, Mears said he's focused entirely on his job. He did not offer a fundraising goal for the race.
"I'm focused on the work and the task at hand. I don't pay attention to the noise. We have too important of a responsibility to the community to get caught up in what other people are saying," Mears said. "… We're just going to continue to focus on our work, and we'll let other people worry about the politics."
Elsener, meanwhile, said Republicans locally see the prosecutor's office as one of the best leadership positions to "effectuate change" in the county. He cited Marion County's growing crime rate as an opportunity to push for change in leadership and said Mears fails at "using all the tools in his tool chest to keep Marion County safe."
"Marion County and Indianapolis are getting a reputation as an unsafe place to live, work and do business," Elsener said. "And I think the prosecutor can be integral in fixing that problem in giving a better reputation to the county and city."
And while Mears is an incumbent, he hasn't been through an election yet. Mears was caucused into the role by the Democratic Party in 2019, after former Prosecutor Terry Curry stepped down for health reasons. But, he'd worked in multiple positions at the prosecutor's office.
The Marion County Prosecutor's Office also can be appealing for either political party because it holds sway over the handling of any alleged corruption cases that might arise in state government, said Bill Blomquist, a political science professor at IUPUI and Butler University.
When Republicans control the governor's office, all the other statewide elected offices and both chambers of the Legislature, the Marion County Prosecutor's Office in the hands of the other party is not an "ideal position," he said.
"From a political party standpoint, you'd rather have control of all of state government and control of the Marion County Prosecutor's Office, just in case anything were to come up in the next four years involving a state official," Blomquist said.
Still, winning, or just remaining competitive, in a county-wide race this year will likely be an uphill fight for Republicans, Blomquist said.
"It's clearly a substantially Democratic county. You're going to have to get a lot of voters who would otherwise go in on Election Day … and vote for, presumably, all of the Democratic candidates on the ticket except Ryan Mears. You'd have to get a lot of people to cross over and vote for Cindy Carrasco," Blomquist said.
The issues
Mears and Carrasco have both emphasized violent crime as their primary target. But get into the weeds, and they differ — but not always.
On guns and the 'red flag' law:
Mears: "If we're serious about … preventing [dangerous] people from getting handguns, we need a comprehensive package of laws that address that challenge. … If you're convicted of a felony, you're not permitted to purchase a handgun from a federally licensed firearm dealer. We have 1,300 people currently in the system, who are not allowed to purchase handguns … who are charged with possession of a handgun."
Carrasco: "The red flag law is absolutely one of the tools that we have to use. It's not an option. It's not a choice. It is one of the tools that we have in order to be able to address such a significant issue that we're having with gun violence."
On not prosecuting residents caught with one ounce or less of marijuana:
Mears: "When I talk to people in the community, they don't ask me, 'Hey, we need you to do something about that joint.' Their concerns are about violence, what we're doing to address violence in the community. That's where our focus is.
"… When we made the decision to no longer prosecute those [marijuana] cases, there were approximately 400 cases that were dismissed. That's two caseloads per prosecutor right there … We're not clogging the [Crime Lab], asking them to test small amounts of marijuana. And it also has lessened the burden on law enforcement in terms of the number of people that are brought into custody."
Carrasco: "You read stories on the daily, almost, about a shooting that happened on the West side of Indianapolis or just last night, on the canal downtown. These are things that are the priorities for the residents of Marion County and it's certainly a priority for me. It is not about low-level possession of marijuana or other kinds of low-level offenses. We've got some serious problems as it relates to violent crime, and that is what will continue to be my absolute focus.
"… [But] the role of the prosecutor is to enforce the laws. It's not to single-handedly decide which laws to enforce. … You utilize prosecutorial discretion to make common sense decisions on individual cases."
On root causes:
Mears: "For us, it's, 'What can we do to address the underlying causes of people who are involved in the criminal justice system?' If there's mental health issues, what can we do to get that person the resources to address their mental health challenges? There's the idea that we can just warehouse people who have mental health issues. Nobody stays in jail forever. They're going to be released at some point in time. And so when they're released, what's our plan to help this person, or what's our plan to put this person in a better position so they don't reoffend?"
Carrasco: "I'm not proposing that we use jail as the end all be all. … When I talk about accountability, I reiterate that every person's interaction with the criminal justice system is an opportunity to get to the core issues of what's actually driving that interaction. In order to actually make change, or try to put that person on a better path, we need to understand what the needs are. And … for those people who will make our streets unsafe, we need to talk about incarceration as an accountable measure for them. But there are a number of other individuals that can be held accountable at the same time that we're actually addressing some of the issues that they have."
Please enable JavaScript to view this content.