APRIL 13-26, 2011
In this issue of Indiana Lawyer, attorneys discuss the pros and cons of practicing in two states. Some attorneys are irked by the new advertising rule that calls for a 30-day cooling off period before contacting someone after an accident. The Evansville Bar Association is preparing to celebrate its 100th anniversary.
Bloomington attorney Ken Nunn says he hasn't been hurt by new attorney advertising rules put in place at the start of the year, but he's hearing more disturbing stories from people who are feeling the effects.
Read More
The two-day celebration kicks off April 28 and will include a mock trial with area high school students.
Read More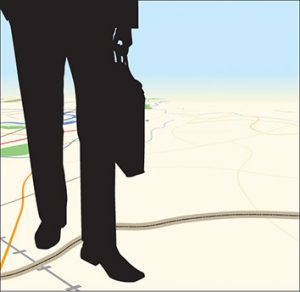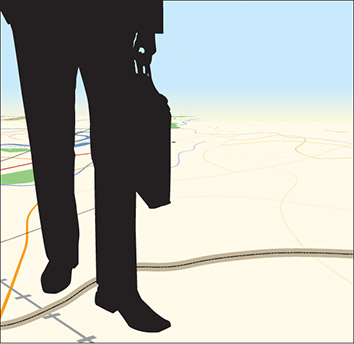 Attorneys in Indiana know that they must meet certain ongoing requirements to maintain their law licenses: CLE hours, and staying abreast of procedural changes. Why, then, would anyone want to be licensed in two states?
Read More
As yet another study concerning cameras in the courtroom is about to begin, Indiana doesn't appear to be anywhere closer to allowing cameras in its state or federal trial-level courtrooms.
Read More
The Hoosier legal community has more time to offer comment on a multitude of state court rules that are being examined for potential revision.
Read More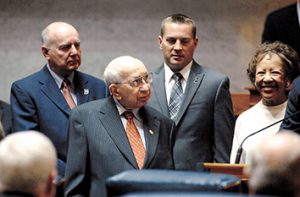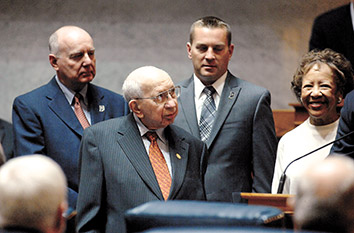 Teacher, lawyer, businessman, farmer, statesman – Elmer Hoehn has held many titles in his life.
Read More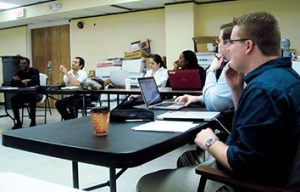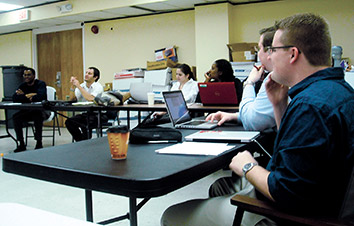 Students from Valparaiso University School of Law worked with public defenders in New Orleans during their spring break.
Read More
Both federal and state lawmakers seem to be letting the clock tick down to the final seconds.
Read More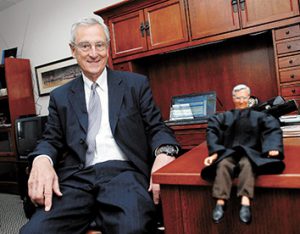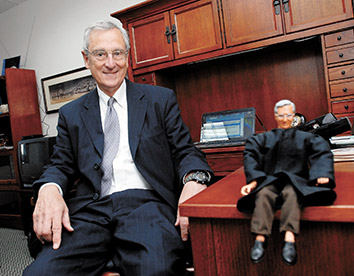 When he was on the bench, former Indiana Supreme Court Justice Ted Boehm read a lot about alternative dispute resolution, and now that he's off the bench, he can see firsthand that it truly does work.
Read More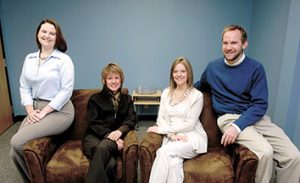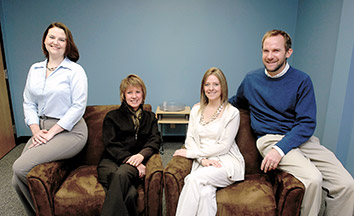 The Mediation Option's attorneys say the laid-back atmosphere in the office distinguishes them from other mediators in Indiana.
Read More
They're back, and like most citizens who watch with interest the goings on in the Indiana General Assembly, we're not sure it's altogether a good thing.
Read More
As federal practitioners know, the 7th Circuit is particularly strict about protecting public access to federal court filings.
Read More
A reader responds to a column by Mickey Maurer on diversity.
Read More
A letter to the editor regarding Mickey Maurer's column on diversity.
Read More
A letter to the editor on a previous column by Mickey Maurer on diversity.
Read More
Two class action lawsuits have been filed against an Indianapolis firm that had offered estate planning services to people. Now, the Indiana Supreme Court is considering what happens next against the company it found a year ago had engaged in the unauthorized practice of law.
Read More
Learn more about a lecture by a freed death row inmate, Valparaiso University School of Law's newly reconstructed Heritage Hall, and more.
Read More
The Indiana Supreme Court has named a five-person panel to lead the search for a new state public defender.
Read More
The U.S. Bankruptcy Court for the Northern District of Indiana is seeking public comment on several proposed changes to local rules, and the addition of a new local rule.
Read More
The Indiana attorney general's office doesn't think the former East Chicago mayor hit with a $108 million racketeering judgment stemming from public corruption should be able to avoid paying back that amount by declaring bankruptcy.
Read More
A federal judge in Indianapolis has upheld the death sentence of a condemned man who killed his wife and two young children in Evansville a decade ago.
Read More
The Indiana Supreme Court announced Monday a new program that allows parties in mortgage foreclosure settlement cases to exchange financial documents over a secure online network.
Read More
Joseph Hogsett, the U.S. Attorney for the Southern District of Indiana, received a ticket for speeding in Owen County. Hogsett was driving 10 miles over the posted speed limit on State Road 46 when he was stopped and cited for speeding.
Read More
The general counsel for state athletic association enjoys the challenges of the job.
Read More
See who was suspended by the Indiana Supreme Court.
Read More
Read about an event to help Legal Aid District 11 and more happenings around Indiana bar associations.
Read More
Defense Trial Counsel of Indiana's Dave DeMoss discusses the impact of technology and how it has created opportunities for attorneys.
Read More
In mid April, the IndyBar is co-hosting a great racing event.
Read More
Have you ever thought about what would happen if you were suddenly involved in an accident, or had an unexpected illness, or an untimely death? In such situations, how would your clients fare? Who would cover upcoming court dates?
Read More
The Indianapolis Bar Association has formed a team for the upcoming Susan G. Komen Race for the Cure to be held on Saturday, April 16.
Read More
The Professionalism Committee of the Indianapolis Bar Association extends a Nod to Professionalism to Assistant United States Attorney Bradley A. Blackington.
Read More
View photos from the "Take a Law Student to Lunch" event.
Read More
Baker & Daniels LLP has received national recognition for its efforts working with Wishard Health Services to improve health care disparities by pooling resources provided by doctors, lawyers, social workers and educators.
Read More