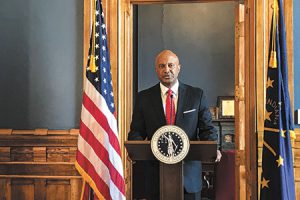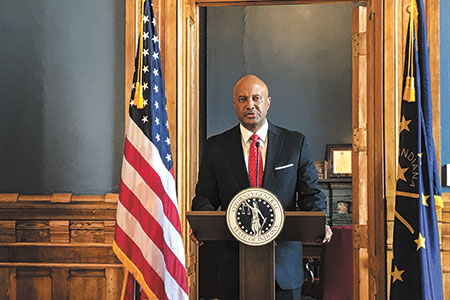 The disciplinary complaint against Hill raises new questions about the disciplinary process itself, including who can preside over the proceedings and what would happen if the state's chief legal officer loses his law license, even temporarily. But those questions aside, ethics attorneys say Hill's status as a prominent elected official shouldn't have any bearing on the nuts and bolts of the discipline process.
Read More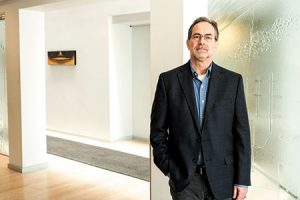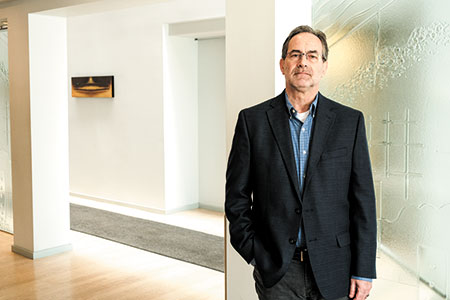 Indiana law firms are absent from a record year of deals, but many are growing through lateral hires or picking up entire practice groups.
Read More
Brenda Davis and Franci Gartin know a home can be a place to rest from the struggles of daily living. The two Indianapolis women were settled into their houses, arranged and as welcoming as they each wanted. But then the struggles of the outside world invaded, and they found themselves in danger of losing their own domiciles.
Read More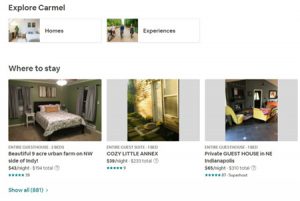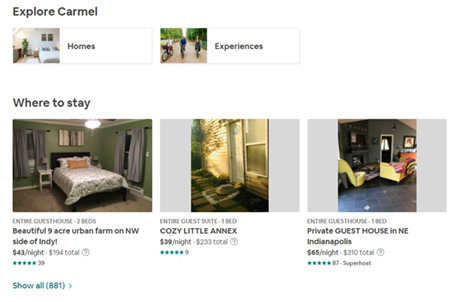 With the help of an amicus brief from several professors — including two from the Indiana University Kelley School of Business — Santa Monica, California successfully urged the 9th Circuit Court of Appeals to uphold its local regulation of short-term rental properties offered through websites such as Airbnb.
Read More
A proposal that would send children as young as 12 to adult court on attempted murder charges sailed through one house of the Indiana General Assembly before meeting resistance — including from a bill sponsor.
Read More
Read Indiana appellate court opinions for the most recent reporting period.
Read More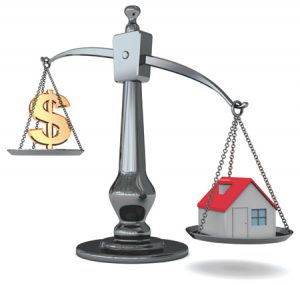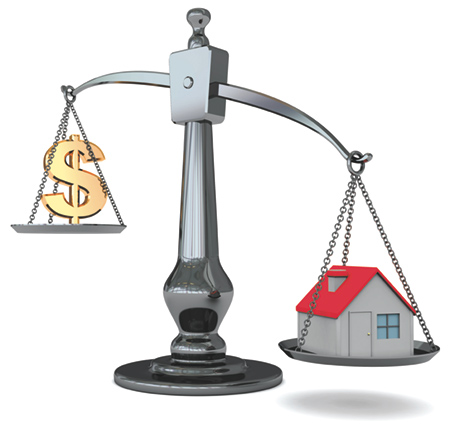 The 7th Circuit both rejected proposed class action lawsuit against the website Zillow, but Realtors and real estate attorneys still have concerns about whether its "Zestimates" are unnecessarily misleading. Zillow, however, insists its estimation practices are transparent and legal, thus making their home valuations a beneficial tool for buyers and sellers.
Read More
While the 7th Circuit's decision in Patel v. Zillow likely reinforces what many homeowners and potential homebuyers likely believed about the accuracy of Zillow's Zestimates or the comparable estimate tools provided by websites such as Trulia and Realtor.com, what it shows about the changing technological market for information on residential homes is equally telling.
Read More
Since the Opportunity Zones program became law more than one year ago, curiosity has grown among investors. Yet, a press release from Preqin, a company providing data, solutions and insights for alternative asset professionals, suggests that curiosity concerning Opportunity Zones isn't necessarily translating into sizeable dollar figures.
Read More
Almost every day I have to remind myself that I have the implicit biases and attitudes of a sixty-something white guy. In our rapidly changing legal profession, there is no shortage of change that is heading-spinning for most senior lawyers. If we don't open our minds and embrace change, our profession will pass us by. The rise of so-called alternative legal communities is one such example.
Read More
Marion Superior Judge David J. Dreyer channels his inner James Joyce for observations about a day in the life of a trial court judge.
Read More
Movie reviewer Robert Hammerle detects a bit of a sophomore slump in director Jordan Peele's "Us" but finds newfound admiration for a beloved Hollywood classic at a special theatrical screening.
Read More
Once armed with the facts, the lawyer may then apply the rules to the facts. Whether ultimately successful or not, a well-reasoned application of the law to the proper set of facts is one of the most satisfying efforts in our profession.
Read More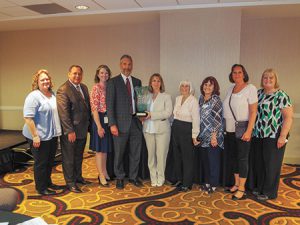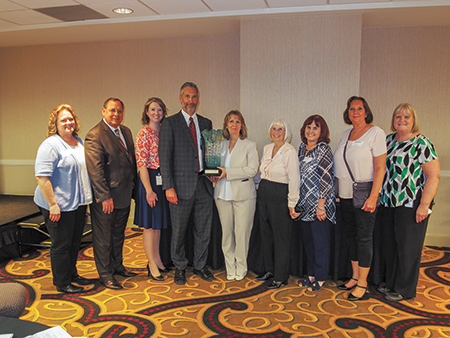 Take time to recognize the hard work of an exceptional paralegal by nominating him or her for the 2019 IndyBar Paralegal of the Year Award!
Read More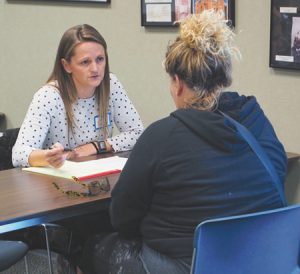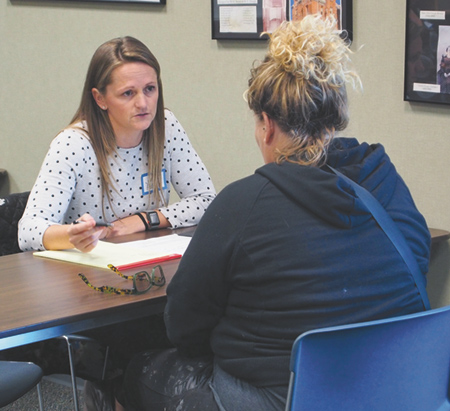 Attorneys, paralegals and law students are needed as volunteers to do intake, conduct private legal consultations with qualified applicants, draft paperwork and witness document signing. Estate planning attorneys are needed but non-probate-savvy attorneys will also be put to good use. Have a notary license? You're needed too!
Read More
Practitioners who regularly represent sellers in product liability cases should become thoroughly familiar with "innocent seller" or "innocent distributor" statutes and the case law surrounding them. Counsel should not assume that simply because their client is a seller, their client is protected from strict liability.
Read More