APRIL 5-18, 2017
A southern Indiana lawyer stands by his rollover crash tests he conducted - with him as the 'crash test dummy' - even though courts have ruled them inadmissible. Fewer offenders are paying user fees, meaning probation and community corrections departments around the state are feeling the strain. A Carmel attorney's podcast on franchise law has led to more than 20 new clients.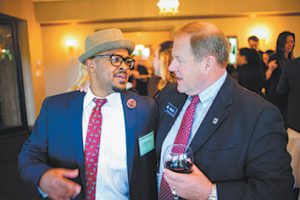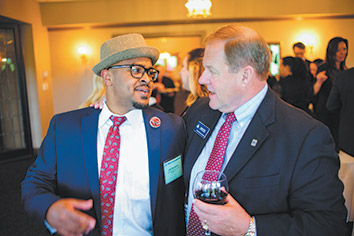 The coming vacancy in the Indiana State Bar Association's executive director position has attracted national attention with more than 50 applications submitted even though the job opening was only posted about a month ago.
Read More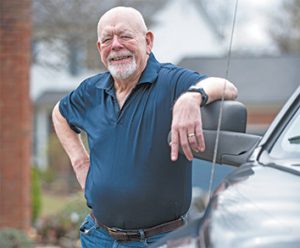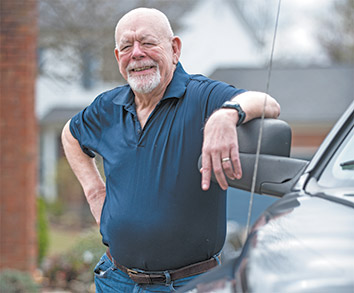 New Albany attorney Dave Scott wanted to prove a point when he strapped himself behind the wheel of a 1999 Ford Explorer that was pushed down an embankment, violently rolling over multiple times. Just to be safe, he later buckled into another Explorer that again was sent careening roof over wheels, rolling three times.
Read More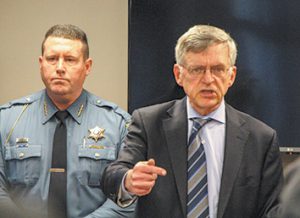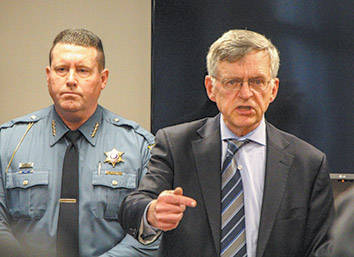 The Valpo Law grad devoted his career as a prosecutor to fighting public corruption.
Read More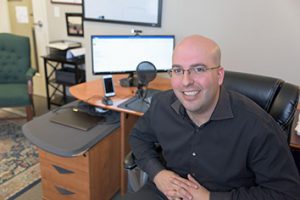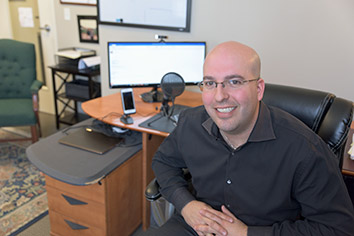 Since the launch of his franchise-law focused podcast, attorney Josh Brown has added 22 new clients thanks to the publicity the podcast provides.
Read More
The federal government will try again next month to convince a jury that disbarred Merrillville attorney Robert Stochel should be found guilty of mail fraud for allegedly embezzling more than $330,000 from a receivership he administered.
Read More
From a pool of 20 candidates to fill the upcoming vacancy on the Indiana Supreme Court after Justice Robert Rucker retires, a little over half remain after the first round of interviews with members of the Judicial Nominating Commission last month.
Read More
A money crunch hits probation and community corrections departments around Indiana as a result of less offenders paying fees.
Read More
Attorneys have noticed use of Indiana Code 5-23, or the Build-Operate-Transfer statute, becoming more popular. Not only is it being used for more public-private partnerships, but it also gives cities and developers a great deal of flexibility in design and implementation.
Read More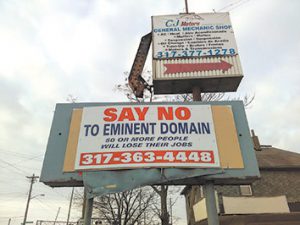 Thousands each day drive past a sign on Sherman Avenue near 25th Street in Indianapolis bearing an unequivocal statement of Sheena Schmidt's sentiments and an irritant for some city officials — a billboard-like placard that reads, "Say no to eminent domain."
Read More
While Legal Services Corp. has been demonized in various ways over the years as troublemakers or leftist political actors, studies tell us that providing access to basic services produces economic benefits for state and local governments.
Read More
It is fair to say that there may be no hotter topic in the legal world right now than succession planning.
Read More
Can Microsoft Word help you maintain competence and avoid procrastination? Yes, if you take some time to make your software tools work for you.
Read More
Bob Hammerle says "The Shack" felt like an emotional and moral reawakening.
Read More
The bill extending the $1 surcharge on civil legal filings is headed to the governor's desk.
Read More
Two Indianapolis-based subsidiaries of Swiss pharmaceutical giant Roche Group are accusing a group of pharmacies and supply houses of engaging in an elaborate scheme to defraud Roche of millions of dollars in sales on diabetes test strips.
Read More
Evansville family members who were interrogated, arrested and charged in a foster relative's death may proceed with a federal civil-rights suit that alleges authorities on both sides of the Ohio River where the man's body was found wrongly arrested them and falsified reports to build a case that unraveled.
Read More
The U.S. Supreme Court agreed to use a case stemming from a New York City contract fraud to clarify investors' ability to sue companies for omitting information from shareholder reports. Investors led by the Indiana Public Retirement System urged the Supreme Court not to take up the dispute.
Read More
Read who's been suspended or publicly reprimanded by the Indiana Supreme Court.
Read More
If your client is sued for negligence, determining whether it owed a duty of care to the plaintiff can make a world of difference in the outcome of the case. Two recent Indiana Supreme Court opinions have clarified how Indiana courts should analyze foreseeability to determine whether a duty of care is owed to the plaintiff.
Read More
For a civil defense attorney, delivering a compelling closing argument in a wrongful death trial can be a precarious proposition.
Read More
In order to provide an opportunity for the participants of the Bar Leader Series to actively utilize the skills and knowledge that they are learning during the series, the class has been asked to identify unmet needs and develop and execute community service projects aimed to fill those gaps as a benefit to the Indianapolis community.
Read More
Fortunately for many attorneys, e-discovery expertise isn't a prerequisite to obtaining and keeping their license to practice. But, attorneys do have a duty to be competent regarding technology under several state and ABA ethics rules as well as the recently amended Federal Rules of Civil Procedure.
Read More
Do you know an Indianapolis-area lawyer who quietly goes above and beyond the call of duty?
Read More