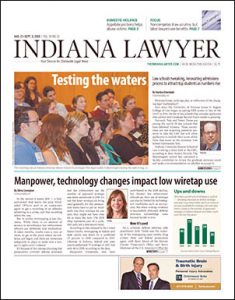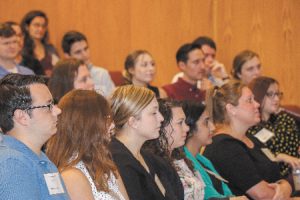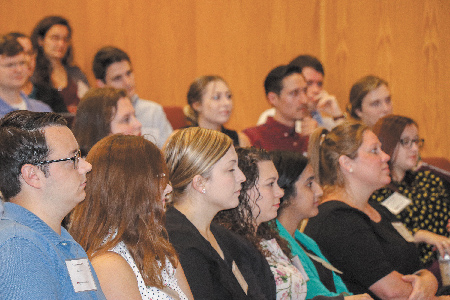 Ever since the University of Arizona James E. Rogers College of Law began accepting GRE scores in lieu of the LSAT in 2016, the list of law schools that consider applicants who submit only Graduate Record Exam results is growing. So are the other innovative ways law schools in Indiana and elsewhere are measuring the likely success of potential students.
Read More
According to data released by the United States Courts, wiretapping in federal and state courts was down by a combined 23 percent in 2018 compared to 2017. Likewise in Indiana, federal and state courts authorized 75 wiretaps in 2017, but only 46 in 2018, according to the data. Experts say staffing and law enforcement resources, as well as the cyclical ebb and flow of complex surveillance work account for the decline.
Read More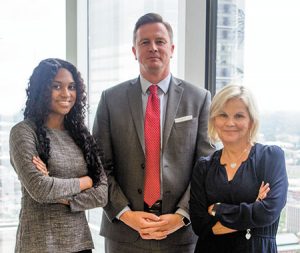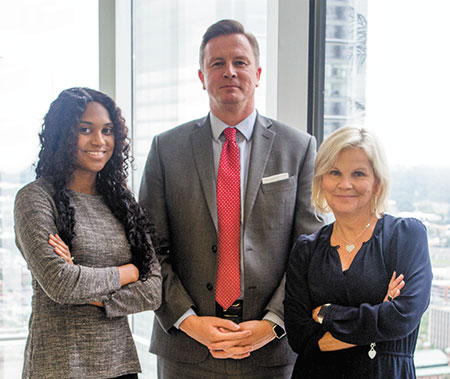 When Faegre Baker Daniels attorney Blayre Marley heard about the pro bono work her colleague Matt Albaugh and Kerry Hyatt Bennett of the Indiana Coalition Against Domestic Violence were doing for survivors at the appellate level, she jumped at the opportunity to join them.
Read More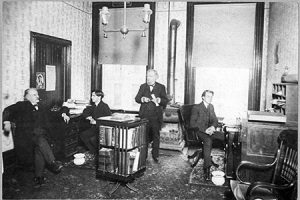 As Allen County attorneys tuck their laptops into their briefcases, climb into their cars and accelerate across county lines to represent clients in neighboring communities, they are continuing the tradition of circuit riding that dates from the days when Fort Wayne was just a few hundred settlers who made a living trading furs with the Indians.
Read More
For a team of Indiana lawyers who successfully litigated a case contesting partisan gerrymandering in Michigan, a recent U.S. Supreme Court decision was a disappointment that likely will vacate the judgment in their favor. Legal observers say the issue now will be fought in statehouses across the country.
Read More
The release of emails in the gerrymandering lawsuit brought by the League of Women Voters spurred Michigan residents to strip their legislators of redistricting duties and turn the mapmaking over to an independent commission. However, a new federal lawsuit is challenging the new body, asserting the exclusion of certain individuals violates the First and 14th amendments.
Read More
Tired. That's how Chris Braun described the former state of the building at 1350 N. Delaware St. in Indianapolis, the newest addition to the Plews Shadley Racher & Braun campus on the city's Old Northside. But a recent renovation gave a new lease on life to a mid-century landmark.
Read More
Read Indiana appellate court decisions from the most recent reporting period.
Read More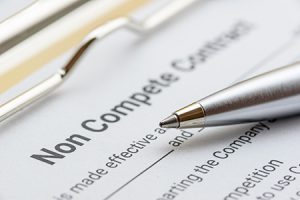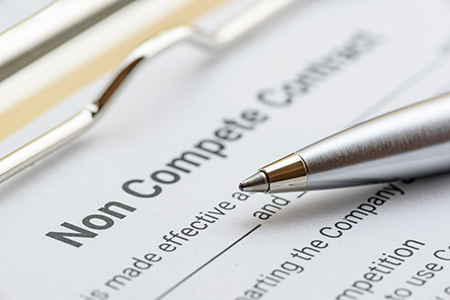 This year, a group of unions, employment law attorneys and other labor organizations petitioned the Federal Trade Commission to ban noncompete agreements. But while there are some instances where a restrictive covenant can be too restrictive, experts say there are also instances where noncompete clauses are legitimate.
Read More
The U.S. Women's National Team did not lose a match in route to their fourth World Cup title. When they returned home, the nation celebrated the team's victory with numerous national TV appearances and a ticker tape parade. However, while the team reveled in victory, one battle stood ahead — not on the field, but in the U.S. District Court for the Central District of California.
Read More
The landscape of the modern workplace is changing. Surrounding states have legalized marijuana. CBD oil has entered the Indiana market. And vaping is growing at an unprecedented rate. As these changes materialize in the workforce, employers are left asking, What what are these substances? Are they legal? And how can employers prepare themselves before these problems appear at their places of business?
Read More
On April 3, Indiana Gov. Eric Holcomb signed Senate Enrolled Act 231, excluding a direct seller from the definition of "employee" under the state's minimum wage law (Indiana Code § 22-2-2 et. seq.) and from the definition of "employment" under the state's unemployment compensation system (I.C. 22-4 et. seq.), except under certain conditions. The law took effect July 1.
Read More
We all know the general rule about overtime: the Fair Labor Standards Act requires employees must be paid 150 percent of their standard rate of pay, or "time and a half," for working more than 40 hours per week, but certain employees, especially executive or managerial employees, are exempt. In practice, the line between exempt and non-exempt employees is sometimes unclear, especially with respect to restaurant and retail employees.
Read More
It might be hard to believe, but this month brings the start of our third and final year of law school at Indiana University Maurer School of Law. The readers of this column have loyally been with us since the spring semester of our 1L year, and we have grown so much through writing on a variety of topics that we explored and encountered during our time as students of the law. In this column, we will reflect on our time in law school and set goals for our year to come. We plan to make it the best one yet.
Read More
Movie reviewer Robert Hammerle isn't afraid to praise "Scary Stories to Tell in the Dark," and say trust him — "Sword of Trust" is worth seeking out at the theater.
Read More
It's our passion at the IndyBar to help you demonstrate greater productivity, greater profitability, and greater purpose in the legal profession. That's why we're taking the entire month of September to show just how much we appreciate YOU.
Read More
The spirit of Antoinette Dakin Leach lives on through each award winner including this year's recipient, Judge Heather Welch of the Marion Superior Court. She exemplifies the definition of a trailblazer in the legal profession, as she was recently elected to lead Marion Superior Court's first all-female Executive Committee.
Read More
The nomination period for IndyBar's 2020 Board of Directors closes this Friday, Aug. 23, and it's up to you to help determine the future of your local bar association! Several positions will be available in 2020. Read more and apply at indybar.org/board.
Read More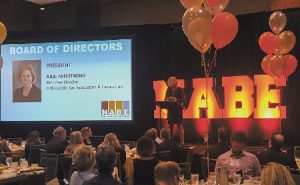 IndyBar Executive Director Julie Armstrong officially became the president of the National Association of Bar Executives on August 8 at the association's annual meeting in San Francisco.
Read More
Since 2011, Oni Harton has been providing legal services on a pro bono basis to terminally ill patients in hospice care to assist them with estate planning and administration matters at the most vital time of the patient/client's life. When Oni is called upon for her volunteer pro bono service, she chooses to drop everything and attend to it. Simply put, there is no time to wait.
Read More
New jury research shows jurors often use the cognitive heuristic of "anchoring and adjusting" to assist their task. In other words, jurors look for an anchor that provides a starting point for the value they may assign to an injury, and they adjust the value from that anchor depending on the evidence. Although the value may be adjusted, the anchor strongly influences the outcome.
Read More
Who among us has not had a client who elected not to bring a lawsuit against another party for fear of never being able to collect a judgment? Perhaps worse, we are sure many of us have pursued a case for a client all the way to trial or judgment, only to have the opposing party seek bankruptcy protection at the 11th hour. Fortunately, Indiana law provides an underused opportunity to earn protection and security for your clients when faced with the uncertainty of whether a case is worth pursuing for fear little or no recovery.
Read More