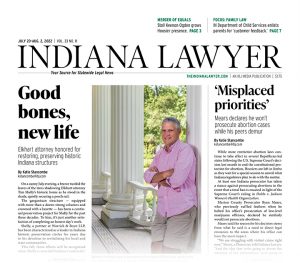 JULY 20-AUG. 2, 2022
Looking for some feel-good news for your summer? Check out our lead story, which highlights the work of an Elkhart lawyer with a passion for historic preservation. Inside the paper, we bring you the story of a recent merger that came as a surprise to many — including the lawyers leading the firms. And in the Family Law Focus, you can learn about a parent-driven program designed to improve the Department of Child Services. Read those stories and more in the July 20-Aug. 2, 2022, issue of Indiana Lawyer.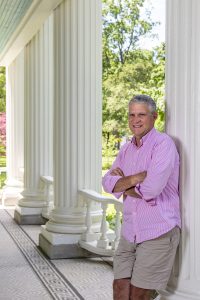 Tim Shelly, a partner at Warrick & Boyn LLP, has been characterized as a leader in Indiana historic preservation circles for years due to his devotion to revitalizing his local and state communities.
Read More
At least one Indiana prosecutor has taken a stance against prosecuting abortions in the event that a total ban is enacted in light of the Supreme Court's ruling in Dobbs v. Jackson Women's Health Organization.
Read More
Two Indiana judges and one attorney have been named the final candidates to fill an upcoming vacancy on the Court of Appeals of Indiana.
Read More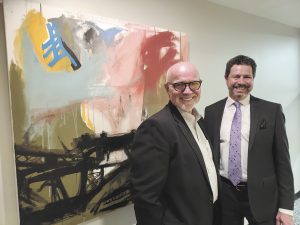 For years, Katz Korin Cunningham turned down invitations from larger firms to discuss merging, saying it was happiest being independent. But in Stoll Keenon Ogden, it found a like-minded partner that had also spurned combination offers and took pride in being self-made.
Read More
While attorneys say they have few answers for those who are calling their offices seeking help for the lingering debilitative symptoms of COVID-19, legal professionals are certain that obtaining disability benefits for long COVID is going to take a long fight.
Read More
For some people, COVID symptoms come and go quickly, while others persist or surface gradually over a longer stretch of time. As of now, no one knows just how long "long COVID" can last.
Read More
In the state of Indiana, if an individual commits the act of child molesting before their 18th birthday but charges aren't filed until after they turn 21, the offender is essentially off the hook. According to the state's highest court, there's a "jurisdictional gap" in the law making that possible.
Read More
Read Indiana appellate court decisions from the most recent reporting period.
Read More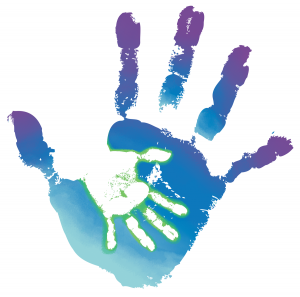 The Indiana Birth Parent Advisory Board was assembled in 2019 at the prompting of Department of Child Services Director Terry Stigdon. Along with feedback, Stigdon said she wanted parents on the advisory board to provide guidance and input on DCS policies and practices.
Read More
With the opening of the new Marion County Community Justice Center come many exciting upgrades to the courtroom experience. While the move from the City-County Building marks the nostalgic end of an era, the CJC offers modern and innovative features that will serve as valuable assets to the family law trial attorney.
Read More
The terms "reconciliation agreement," "postnuptial agreement," "postmarital agreement," "separation agreement," "marital agreement" and "settlement agreement" have been the subject of considerable Indiana appellate court commentary without legislative guidance.
Read More
At the end of this month, I will be speaking on the topic of "A Virtual Quagmire: Weighing the Risks and Benefits of Remote Work in a Post-COVID World" at the annual meeting of the Federation of Defense & Corporate Counsel. My research and investigation into that topic prompted me to share some of what I have learned in this column.
Read More
Lawyers and judges suffer from mental health and substance abuse issues at rates well above the U.S. population average, according to a widely published national study the American Bar Association conducted in partnership with the Hazelden Betty Ford Foundation in 2016.
Read More
There was universal consensus when mediation was introduced in the early 1990s that mediations should be "confidential." The ADR rules adopted in Indiana and most other states, however, failed to set forth clear standards and guidelines for courts and mediation participants faced with issues of confidentiality of mediation communications.
Read More
Indianapolis criminal defense attorney Robert Hammerle gives us his take on "Father of the Bride" and "The Black Phone."
Read More
The Marion County Prosecutor's Office can be very helpful to parents (both custodial and noncustodial) that have children emancipating.
Read More
Email is good for email, but when law firms start to try to expand the uses of email into broader technology functions — that's where they run into trouble.
Read More
With more than 4,500 members, we have a lot of reasons to be proud of our legal community! We are excited to be spotlighting our members each day on the IndyBar Facebook, Instagram and LinkedIn accounts.
Read More
The nomination period has begun for the 2023 Board of Directors of the Indianapolis Bar Association, and Holly Wanzer of Wanzer Edwards PC has been appointed to chair the effort.
Read More
It's time to get away to Las Vegas! Head west to the beautiful Caesars Palace from Nov. 3-6 for six hours of high-quality CLE and afternoons/evenings free to enjoy all that Las Vegas has to offer.
Read More
The rules that govern patent drawings deserve an overhaul.
Read More