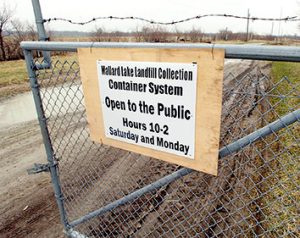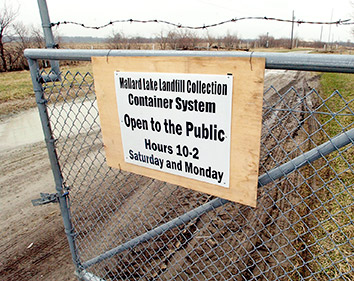 A 37-year fight over a planned solid waste landfill in Anderson ended recently, concluding one of the longest environmental battles in state history. Only a few loads of trash were ever dumped at the Mallard Lake Landfill, but fortunes were spent litigating it.
Read More
Portage attorney Greg Sarkisian remembers a time when trying to convince a jury how a crash happened involved moving magnetic cars around on a board.
Read More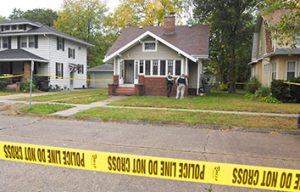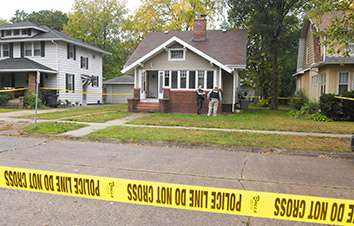 Three teens convicted of felony murder have asked the Indiana Supreme Court to overturn their convictions because they did not directly kill the victim.
Read More
A proposed change to Indiana's juvenile law has state legislators wrestling with the question of when children should be treated like adults.
Read More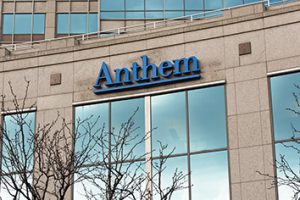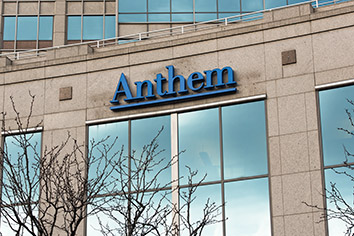 Since health insurance giant Anthem Inc. announced millions of customers' information had been stolen in a data breach, class-action lawsuits against the company have been filed in federal courts across the country. Although the breach is unprecedented and consumers are fearful their identities will be stolen, the plaintiffs may not have been harmed according to the law.
Read More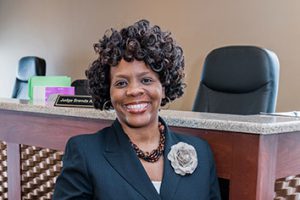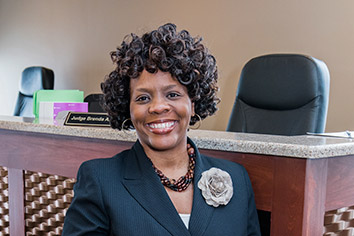 New Center Township Small Claims Court Judge Brenda Roper is holding court in a new Marion County location that the Indiana Supreme Court less than two years ago found had significant access-to-justice issues.
Read More
Two federal lawsuits filed in Indianapolis allege Eli Lilly's top-selling antidepressant Cymbalta caused almost immediate dangerous withdrawal symptoms when patients attempted to stop using the medication.
Read More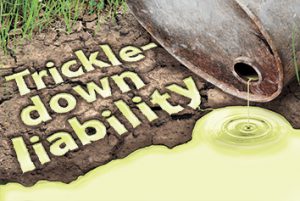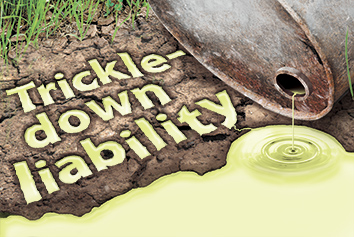 Lawyers say an appeals court ruling last year means landowners who learn of contamination on their property may be held liable for damages even if they did nothing to directly contribute to the pollution.
Read More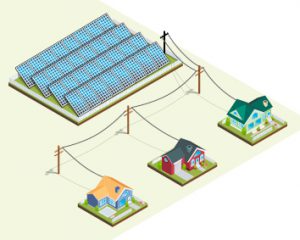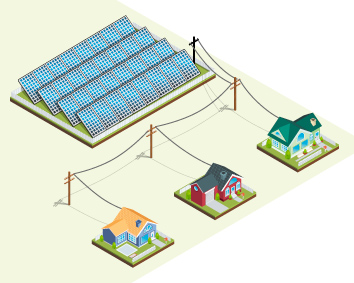 Imagine seeing the price of gas drop 50 percent, then finding out you couldn't take advantage because of a law that excluded drivers who lease their vehicles or whose fuel tank is on the wrong side. That's pretty much the experience of most would-be solar energy users.
Read More
Congratulations to our 2015 Leadership in Law Distinguished Barristers and Up and Coming Lawyers! This year's group comprises an exceptional representation of legal talent, and Indiana Lawyer is pleased to have the opportunity to honor their work.
Read More
One of the educational challenges facing those of us in higher education (not just law) is teaching writing. The entry of what is often referred to as the millennial generation into higher education has shown a marked decrease in prior opportunities to write, to be critiqued, and, sadly, even to have been instructed in the basics of grammar, sentence structure and syntax.
Read More
This article will look at Firefox Hello and compare it to the similar GoToMeeting.
Read More
March is brain injury awareness month in the United States, recognizing that 3.5 million Americans suffer a brain injury each year. Brain injury is a lifelong, ongoing and degenerative disease process that affects survivors, their families and the general public.
Read More
Bob Hammerle calls "McFarland, USA" a Hispanic version of the movie "Hoosiers."
Read More
Qualified applicants interested in being considered for a pending vacancy on the Indiana Court of Appeals may apply online through April 27.
Read More
Indiana's 'Spice' law that a pair of divided Court of Appeals panels ruled unconstitutional last month should be reinstated, Attorney General Greg Zoeller argues in briefs asking the Indiana Supreme Court to review the decisions.
Read More
First-year law student Evan Norris kicked off the live-auction portion of the 38th annual Indiana University Robert H. McKinney School of Law's Women's Caucus auction on Feb. 26 with a dance.
Read More
A proposal that would leave the long-criticized Marion County township small claims courts intact with modest changes has cleared the Indiana Senate. The bill would raise the limit on disputes from the current $6,000 to $8,000.
Read More
A man who's filed nearly four dozen lawsuits against defendants from "Bobby" to President Barack Obama lost his federal court privileges this week.
Read More
Read recent Indiana appellate decisions.
Read More
Read who recently had his suspension terminated by the Indiana Supreme Court.
Read More
The monumental 2009 Indiana Supreme Court decision in Stanley v. Walker fundamentally changed the way medical expenses are addressed in personal injury litigation. In the years since Stanley, confusion and disagreement have emerged at the intersection of discounted payments and government-paid health benefits.
Read More
In my spare time, I have the pleasure of chairing the Law Practice Management committee of a national bar association. My duties have taken me all over the place to attend seminars, symposia and managing partner forums to learn about the challenges facing our profession. One theme has been constant at every meeting, namely, that rank and file lawyers are not paying attention.
Read More
Sometime in 2002, when I was still a public defender, I discovered that I was the only one in the courtroom without one.
Read More
There's a lot to learn when starting your law career. Even if you've only spent one day on the job, you've probably already figured out that there are never enough hours in the day – lawyers are busy people whether it is year one or year 31!
Read More
For the past six months, members of the IndyBar Leader Series Class XII have been learning what it means to be a leader, both in their legal careers and in their respective communities and organizations.
Read More