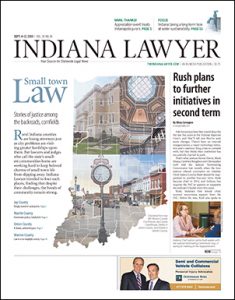 SEPT. 4-17, 2019
Indiana Lawyer staff members each spent a day in a rural county, returning with photos and stories of small town law. Chief Justice Loretta Rush recently was affirmed to a second term, wherein she expects to build on initiatives from her first five years. And under direction from the General Assembly, Indiana water resources are getting a thorough assessment.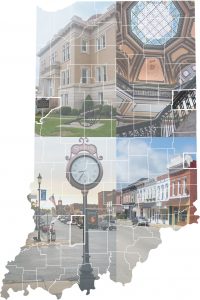 Indiana Lawyer traveled to four rural counties, finding that despite their challenges, the bonds of community and commitment to justice remain strong.
Read More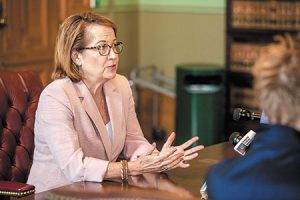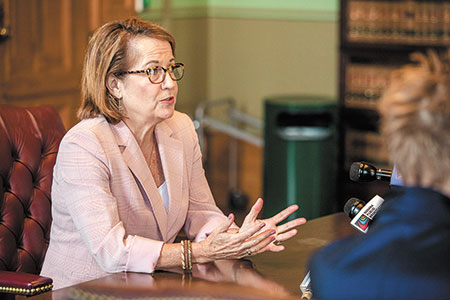 Ask the justices how they would describe the last five years at the Indiana Supreme Court, and they'll tell you they've seen some changes. There's been an internal reorganization, a major technology initiative and a national drug crisis to contend with, but they think their institution has successfully charted its path.
Read More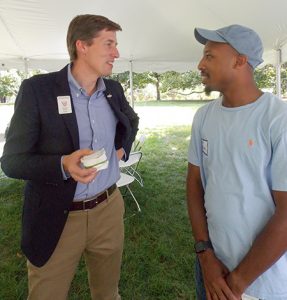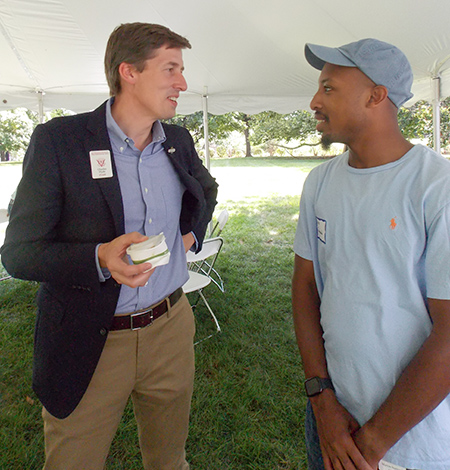 Recently, Marion County jurors got another summons — this time an invitation to join judges, other jurors and their families in enjoying some ice cream. The Marion County Superior and Circuit Courts held its inaugural Juror Appreciation Day Aug. 24 at the Benjamin Harrison Presidential Site, just north of downtown Indianapolis.
Read More
Read Indiana appellate court decisions from the most recent reporting period.
Read More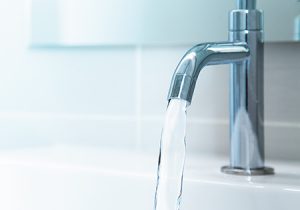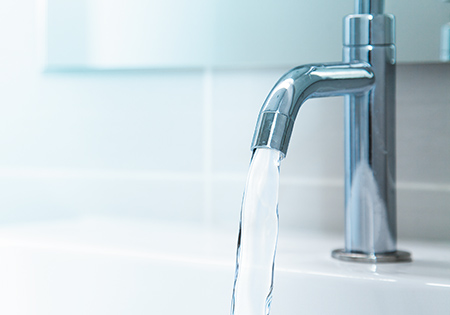 Hoosier lawmakers, utilities and water policy lawyers in recent years have begun to look more closely at supply and demand. Legislation passed by the General Assembly in 2019, for example, ties certain funding sources to evidence of effective water study and communication. Meanwhile, some of the state's biggest utilities have begun efforts to increase collaboration so that water resources might be shared.
Read More
On June 19, United States Environmental Protection Agency administrator Andrew Wheeler signed the final version of the Affordable Clean Energy rule that was initially proposed on Aug. 21, 2018. The ACE final rule repeals and replaces the Obama administration's Clean Power Plan, which attempted to impose first-ever carbon dioxide emission standards on existing fossil fuel power plants.
Read More
The General Assembly enacted House Enrolled Act 1278, which established the 21st Century Energy Policy Development Task Force. The duties of the task force are to: (1) examine the state's existing policies regulating electric generation portfolios; (2) examine how possible shifts in electric generation portfolios may impact the reliability, system resilience and affordability of electric utility service; and (3) evaluate whether state regulators have the appropriate authority and statutory flexibility to consider the statewide impact of possible shifts in electric generation portfolios, while still protecting customer interests.
Read More
Data has transformed how every industry does business, including utilities. The term "digital water" is a hot topic right now as more water and wastewater utilities look to improve operations and communications with customers. While it can be challenging for utilities to take steps toward implementing digital water technologies, those that do could see significant benefits across multiple departments.
Read More
Just ahead of the Labor Day holiday, Indiana Lawyer staff members took to the roads less traveled, visiting some of the Hoosier state's smallest counties. We each spent a day finding out just a bit about how the law works in places like Liberty. And Portland. And Shoals. And Williamsport.
Read More
The Judicial Nominating Commission in August reappointed Indiana Chief Justice Loretta Rush for another term. It was hardly a surprise. Chief Justice Rush is a special kind of judge. Recently, she took time to reflect on her work and remarkable career.
Read More
Movie reviewer Robert Hammerle has praise for two very different  films that each tug on the heartstrings.
Read More
Space limitations for this column will not allow all the details of our adventure in adopting Eva and in being clients of a Kenyan lawyer, but the entire experience helped me better understand how our clients feel when they are battling serious problems and engage us for guidance and resolution.
Read More
The Center for Victim and Human Rights (CVHR) has been named the 2019 recipient of the Indianapolis Bar Foundation's Impact Fund grant of $35,000. CVHR will use the funding to create the Pro Bono Attorney Project (PBAP) for Marion County-area attorneys to provide limited-scope advice and counsel to pro se victims filing a petition for a protective order.
Read More
From divorce, custody, parenting time and guardianships to grandparent rights, family law can be very messy and emotionally draining. When I tell people what I do for a living, the most frequent responses are something along the lines of, "oh, I don't think I could do that," or "that must be very difficult." Typically, however, my opposing counsel is not difficult, exhausting, or otherwise adding fuel to the fire.
Read More
Don't have much time, but want to lend a hand? We have two opportunities for you to give back to our community for just two hours only.
Read More
Most pharmacies' legal and financial exposure is not with the diversion of controlled substances (e.g., stealing, selling or dispensing drugs without a legitimate medical purpose); it is instead with the tedious, prosaic record-keeping requirements that often go neglected.
Read More