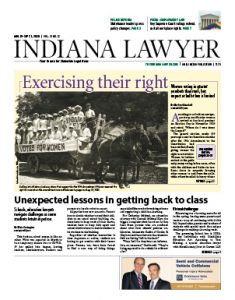 AUG. 19-SEPT. 1, 2020
After winning the right to vote 100 years ago, women go to the polls in greater numbers than men, but their impact is limited. Students heading back to school amid the coronavirus pandemic created unexpected lessons for parents, teachers and education attorneys. And with calls for racial justice continuing to reverberate, statehouse leaders are pushing for policy changes to police law enforcement.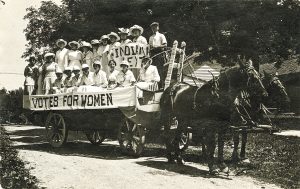 As Indiana prepares to celebrate the centennial of the 19th Amendment, women are still going to the polls, often in higher numbers than men, and still have diverse political views. In addition, they are galvanized to vote by issues that range from the environment to immigration, health care and pay equity. Yet in 100 years of voting, how much impact have Hoosier women had?
Read More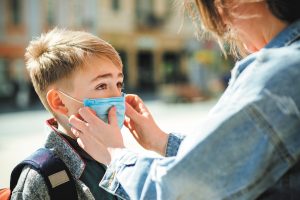 This back-to-school season is like no other. What was expected in March to be a temporary closure due to COVID-19 has spilled into August, leaving teachers, administrators, students and parents at a loss for what to expect.
Read More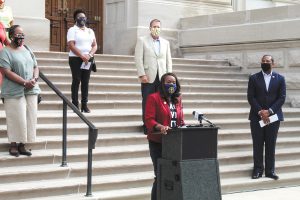 Following the growing awareness of police brutality across the country, the Indiana Black Legislative Caucus is leading the call for policing reform with the group's chair believing if the General Assembly does not act during the 2021 session, the opportunity for meaningful change will have been lost.
Read More
The effect of the COVID-19 pandemic on the legal profession has been a mixed bag. In some ways, the law, like many other industries, has suffered. Corporate clients are pulling purse strings tighter, while practice areas such as personal injury have seen a slowdown in cases. But in other ways, the pandemic has been a boon for lawyers.
Read More
The Indiana Public Defender Commission last month released an analysis of caseloads in Indiana, showing disparities between actual and ideal workloads. That data has led public defense experts to one conclusion: there's still work to be done to ensure indigent Hoosiers receive quality defense.
Read More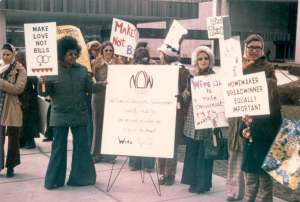 As Indiana celebrates 100 years of suffrage, Hoosier women are reflecting on the efforts taken by their predecessors to secure equal rights for future generations, from the right to vote to continuing efforts to pass the Equal Rights Amendment.
Read More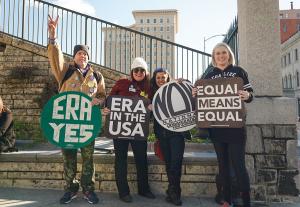 An attempt to revive and ratify the Equal Rights Amendment was blocked earlier this month after a federal court found the plaintiffs lacked standing to bring the lawsuit, but supporters of ratification are vowing to continue their fight and have filed an appeal to the U.S. Supreme Court.
Read More
Hoosiers will be able to learn about the suffrage movement in Indiana through an array of events planned to celebrate and commemorate the 100-year anniversary of women's right to vote.
Read More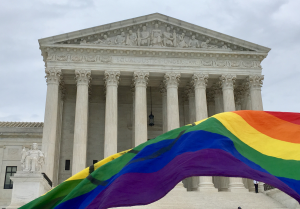 Just as celebrations were starting over the U.S. Supreme Court's ruling that Title VII protections cover transgender workers, another opinion from the nine justices shielded religious organizations from lawsuits by expanding the ministerial exception legal doctrine and injected more energy into potential religious liberty challenges to anti-discrimination laws.
Read More
Using what's known as "salary history bans," governments at the state and local level are limiting employers' ability to consider a candidate's previous wages when making an employment decision. The breadth of these bans varies by jurisdiction, but the concept remains the same: under a salary history ban, an employer cannot explicitly ask a prospective employee what they earned in a previous job.
Read More
While there is no playbook outlining the exact steps employers should take to address issues related to racial injustice, there are several actions employers can take to promote racial equity both inside and outside of the workplace.
Read More
In the ongoing work conditions surrounding the COVID-19 pandemic, business owners may consider that their principal concern is how to make it easier and more efficient for employees to do their jobs remotely. But as businesses streamline connections and move information from office hardware to home computers, they should not forget to safeguard the trade secret information that may be moving around.
Read More
The Indiana Court of Appeals recently published a decision that is instructive about noncompete agreements. It is one of the rare noncompete cases that does not contain the phrase: "Indiana courts are reluctant to enforce noncompete agreements because they constitute a restraint on trade."
Read More
A collective approach to evaluate, critique, plan and deconstruct inequities within the legal system is the only way we can improve a legal construct created more than 240 years ago. How do we, in the state of Indiana, synthesize our efforts into a coordinated plan of action that addresses statewide and local issues of inequity?
Read More
Whether you're interested in adding pro bono to your practice for next year's reporting requirements or are simply interested in increasing the number of hours you spend on reportable pro bono legal services, there are several ways you can get involved.
Read More
It is ironic that the highest court in our land, charged with ensuring that the rules and laws of the country are fair and legal, is itself guilty of enacting a most unfair and arguably unlawful rule explicitly forbidding unrepresented litigants from participating in the Supreme Court oral argument process.
Read More
Even though court appearances are rare these days, let me reflect on some funny moments that I treasure.
Read More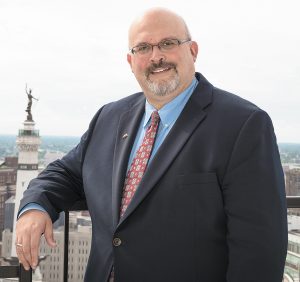 When we learned that Jim passed away earlier this month, the outpouring of support and remembrances from past IndyBar and Indianapolis Bar Foundation presidents was immense. Nearly every IndyBar leader with whom I've interacted in my 15-year career shared a memory of how Jim touched the profession, and often their individual practices, in a tangibly positive way.
Read More
I bet most of you reading this are better at lawyering than teaching. I know I am. Yet, many lawyer parents across the greater Indianapolis community, and all over the country, are finding themselves in the role of teacher this fall as many schools are starting the year in a virtual format or a hybrid in-person and virtual format. As working parents, and especially as lawyers who bill for their time, we are up against some bad math.
Read More
Recently, in the case of In re Hitz Restaurant Group (2020 Bankr. LEXIS 1470 (N.D. Ill. June 2, 2020)), the United States Bankruptcy Court for the Northern District of Illinois-Eastern Division held that a force majeure clause in a lease excused a restaurant tenant from its obligation to pay a portion of post-petition rent.
Read More
The unique financial problems occasioned by COVID-19 and the lockdown responses of federal, state and municipal governments draw into sharp focus the fiduciary duties of directors and officers when addressing economic distress for their entities.
Read More
The IndyBar is in the process of forming a support group for attorney members experiencing infertility and pregnancy loss. This group will provide a safe, supportive environment for participants, with both peer and facilitator-led sessions.
Read More
How do you grow a commercial law practice within a traditional defense firm? That's the question I posed Rich Blaiklock and Jason Lee of Lewis Wagner, LLP.
Read More
Get to know a new lawyer through this occasional feature from Defense Trial Counsel of Indiana.
Read More