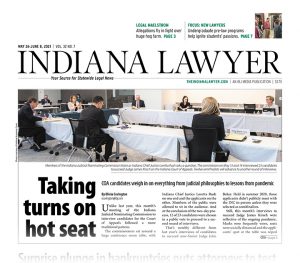 May 26-June 8, 2021
In this week's Indiana Lawyer, Olivia Covington explores the broad range of questions candidates for the Indiana Court of Appeals fielded during interviews this month. The issue also includes a story by Katie Stancombe on the surprise plunge in bankruptcy cases and how bankruptcy practitioners are adapting. You'll also find the list of 58 new lawyers admitted to practice in the state, and a feature by Marilyn Odendahl on what the new admittees are thankful for.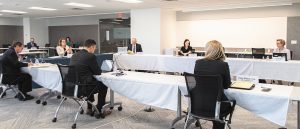 As in years past, commissioners asked candidates about their judicial philosophies, their thoughts on criminal justice reform and their views on the role of the court in society.
Read More
Economists thought economic turmoil caused by the COVID-19 pandemic would cause bankruptcy filings to surge. Instead, they've plummeted, which is forcing bankruptcy practitioners across the state to cut costs or find other work to fill the void.
Read More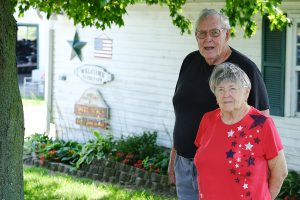 Plaintiffs assert the defendants are pursuing litigation to retaliate and deter the Hoosier Environmental Council from helping residents of rural communities push back against "the powerful livestock industry" and protect themselves from the pollution caused by factory farms.
Read More
Angella "Angie" Castille has recently become the board chair of Lex Mundi, a network of more than 150 independent law firms serving companies around the globe.
Read More
7th Circuit Court of Appeals May 10 Civil Plenary – Defamation/Intentional Infliction of Emotional Distress Katherine Black v. Cherie Wrigley and Pamela Kerr 20-2656 A law school professor suing for defamation and intentional infliction of emotional distress could not convince the 7th Circuit Court of Appeals that the jury was wrong to reject her claims. […]
Read More
The nation's highest court will listen to arguments in a case concerning a New York law that requires individuals to get a license to carry a concealed gun outside their homes.
Read More
All the new admittees introduced themselves to the state and federal judiciary. But instead of just reciting their names, they followed the suggestion of Indiana Chief Justice Loretta Rush and also expressed their gratitude.
Read More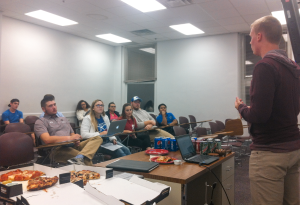 Pre-law organizations and programs at universities aim to inform and encourage undergraduate students about what it means to be a lawyer and strive to facilitate a community for those looking to pursue a legal career.
Read More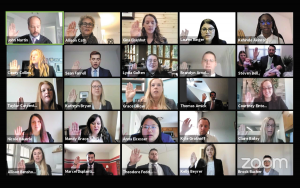 The following new lawyers were admitted to practice law in Indiana after passing the February 2021 bar exam.
Read More
To say the last 14 months have been difficult is a gross understatement.
Read More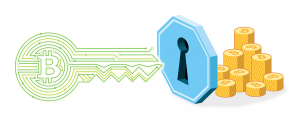 Not only are the keys vital to accessing the cryptocurrencies, their mere presence also alerts the heirs that the deceased relative or friend was holding the
virtual money.
Read More
Estate plans for collectors of coins, art, stamps or other items will need to consider both the value and logistics of passing the collection to a new owner.
Read More
With so much pending change, advising clients on wealth transfer planning is akin to advising the client to bet red, black or green on a roulette wheel.
Read More
You can expect a "new and improved" Lawyer, with more stories you'll find compelling, more information that gives you a leg up in your career, and new events that provide networking opportunities as well as insights into crucial issues like diversity in law.
Read More
I am a farmer's daughter. I grew up never too far from the nearest barn cat, hound dog, racehorse or cattle herd. I adopted them all and gave them each a name.
Read More
To recover or oppose a costs award, a working knowledge is important of the interplay among federal statutes, federal rules, local rules and caselaw.
Read More
"If Anything Happens I Love You" tells a story involving a family's loss that will leave you transfixed.
Read More
As we emerge from behind our Vitamin D lamps and push aside the mountain of Amazon boxes by our front doors, let us spend a moment to game plan our reentry into this new/old world with five steps to making the most of our May.
Read More
By Kris Kazmierczak, Katz Korin Cunningham Eric Buetens is a retired Florida attorney transplanted to Indiana, but most would say based on the pro bono pace he keeps that he is not really retired. Remarkably, Eric logged a whopping 1,300 hours of pro bono services in 2020. His approach to providing free legal services is […]
Read More
An extremely informal survey of central Indiana judicial officers has revealed as many ways to divide the stimulus check as there are judicial officers.
Read More