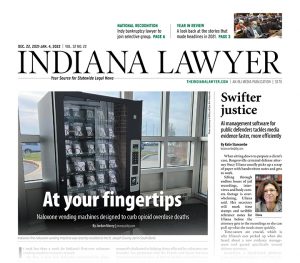 DEC. 22, 2021-JAN. 4, 2022
It's the last issue of 2021, which means it's time for our annual Year in Review! This year's YIR issue includes a look at the Top 10 stories of 2021, as voted on by the Indiana Lawyer staff, plus an additional five "honorable mentions." We've also got a rundown on which stories you read most often on our website. Once you've finished reading that, head over to the Web Exclusive, which includes a review of the interesting people, sad passings and notable discipline cases we've covered in 2021. And that's just for Year in Review — we also have three original news stories brought to you by our team of writers! All that and more in the Dec. 22, 2021, issue of Indiana Lawyer.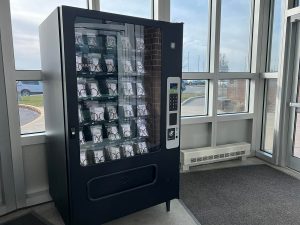 It took less than a week for Indiana's first-ever naloxone vending machine to need a restock.
Read More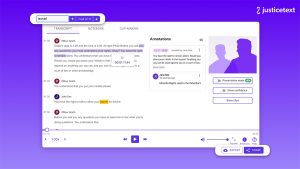 JusticeText, a cloud-based platform, is an artificial intelligence tool that pinpoints specific words or phrases from data revealed in body camera footage and recorded jail calls, eliminating the need for defense attorneys to sit for hours plucking through evidence.
Read More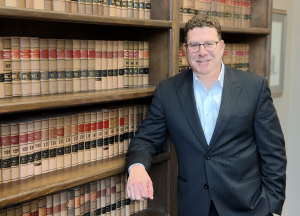 Mark Zuckerberg may owe his career to starting at a law firm that put his office at the end of the hall.
Read More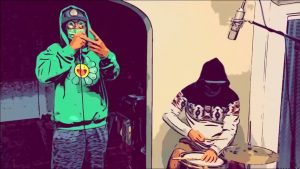 In addition to the "big news" of the year, Indiana Lawyer also provided readers in 2021 with stories exploring lawyers' off-the-clock interests, obituaries of lawyers and judges who died, and summaries of disciplinary actions.
Read More
Read Indiana appellate court decisions from the most recent reporting period.
Read More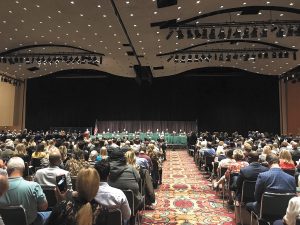 Here's a look at the top stories reported on by Indiana Lawyer in 2021, as voted on by the IL staff.
Read More
Like 2020 before it, 2021 was a year that brought regular waves of breaking news to the Indiana Lawyer news desk. From vaccines to lawsuits to legislation to law firms, it was difficult to narrow down the year's most important stories. So here are five additional stories that the IL staff thought were noteworthy in 2021.
Read More
Indiana Lawyer produces hundreds of stories each calendar year, covering topics ranging from appellate court opinions to Statehouse hearings to law firm combinations and more. Here's a look at the 50 stories that you, our readers, engaged with the most in 2021 and their original dates of publication on the IL website.
Read More
In recent months, the discreet behemoth that is perceived to provide a broad shield against liability for tech companies has been in the limelight: Section 230. Recent legislative proposals have endeavored to curtail the perceived imbalance by attempting to amend Section 230, either applying archaic legal channels or forging a new construction implicating constitutional concerns.
Read More
Recently, undergraduate institutions in more rural Indiana counties have stepped up to help provide access to pro bono legal services.
Read More
The built-in Notes app on the iPhone is one of the most underutilized tools, often because people are unaware of its capabilities.
Read More
Indianapolis criminal defense attorney Bob Hammerle gives us his take on three movies: "Encanto," "The Power of the Dog" and "Being the Ricardos."
Read More
Today, I want you to think seriously and deeply about your holiday wish list. What do you really want?
Read More
Leading a nonprofit organization brings with it issues and concerns that can derail the organization from its important mission-focused work. With the help of the Indianapolis Bar Association Business Law Section, local nonprofit leaders will be better able to focus on their organization's more impactful work.
Read More
Are you anxious to reconnect with your community? Are you looking for opportunities to contribute to Indy's growth? Ready to network with community leaders and your peers? The IndyBar's reimagined Bar Leader Series could be your answer and is now accepting applications for Class XIX.
Read More
City-County Building attorney access cards with an expiration date of Dec. 21, 2021, will be accepted into the new year as the transition to the new Community Justice Center begins. New cards will be issued in 2022 for the Community Justice Center. Information regarding the application process for new cards will be shared as soon as it is available.
Read More
The U.S. Bankruptcy Court for the Southern District of Indiana wishes to say thank you to the following attorneys for the many hours they've volunteered to assist underrepresented individuals.
Read More
The Internal Revenue Service is highlighting a special tax provision that allows more people to deduct donations to qualifying charities on their 2021 federal income tax return.  Make an impact on our community and profession now with your donation to the Indianapolis Bar Foundation.
Read More
IndyBarHQ at 140 N. Illinois St. will be closed Friday, Dec. 24, Monday, Dec. 27 and Friday, Dec. 31 in observation of the upcoming holidays.
Read More
Save your seat in a private focus room, a meeting room or even the IndyBarHQ Education Center! IndyBar members can now make reservations for both complimentary and paid spaces at IndyBarHQ quickly and easily using the online reservation platform, Skedda, and you can book now!
Read More
In August of 2021, LaToya Highsaw received a scholarship from the IndyBar Alternative Dispute Resolution Section to attend a four-day mediation training.
Read More