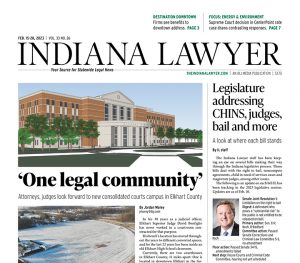 FEB. 15-28, 2023
Change is coming to the Elkhart County courts — Jordan Morey has the details. Meanwhile in Indianapolis, law firms are opting to stay in their downtown offices despite the trend toward remote work. Susan Orr of the Indianapolis Business Journal tells us why. And in the Energy & Environment Focus, Indiana Lawyer Reporter Alexa Shrake gives us a look at a Supreme Court opinion with a focus on solar energy. Read those stories and more in the Feb. 15-28, 2023, issue of Indiana Lawyer.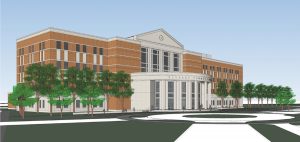 Currently, there are two courthouses in Elkhart County, 11 miles apart. After careful planning and much due diligence, what is now two will soon become one.
Read More
The following is an update on each bill Indiana Lawyer has been tracking in the 2023 legislative session. Updates are as of Feb. 10.
Read More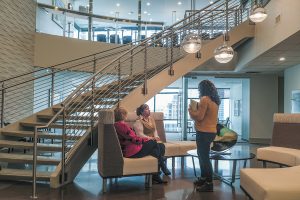 Whether they are downsizing their office in the post-pandemic era, holding steady or even expanding their space, downtown law firms say they have good reasons for wanting to remain in the heart of the city.
Read More
Several Hoosier attorneys have turned to the popular app TikTok to bolster their creativity and business development.
Read More
With decriminalization or legalization seemingly off the table, advocates are turning their attention to a "trigger law" that would set up a regulatory framework for marijuana if the substance becomes legal at the federal level.
Read More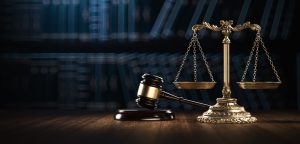 Growing up in a rural farming community, Dale Arnett spent the early part of his career shearing sheep and working farm jobs. His life took a turn in his mid-30s that led him to law school, but becoming a judge was never on his radar.
Read More
Read Indiana appellate court decisions from the most recent reporting period.
Read More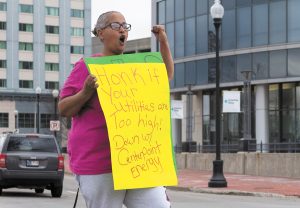 A utility lawsuit dealing with rates for solar customers traveled all the way up to the Indiana Supreme Court, which ruled in favor of a major Indiana utility.
Read More
ASTM and the U.S. Environmental Protection Agency have added new requirements for a Phase I to meet compliance with the all appropriate inquiry requirements.
Read More
Indiana communities can now choose to become solar energy-ready communities under Indiana Code § 8-1-42.
Read More
PFAS are almost ubiquitous in our environment, contained in such everyday items as food packaging, nonstick cookware, furniture coatings, carpeting, apparel, paints, soaps and personal care products.
Read More
While the 2023 Indiana General Assembly is poised to enact some long overdue advancements to help keep the lights on, a perfect storm is looming that may leave Indiana in the dark.
Read More
President Joe Biden ended 2022 with a bang by signing two new pieces of legislation into law that will impact many employers and their pregnant and breastfeeding workers.
Read More
The lines are being blurred where the perimeter of the law firm's technology responsibilities end.
Read More
It is submitted that the current reluctance of parties to attend mediation sessions in person has had and will continue to have significant and long-lasting negative impacts on the efficacy of the mediation process.
Read More
Starting law school can be challenging, but it is safe to say that beginning law school as a person with a disability in the middle of the coronavirus pandemic was one of the greatest challenges I have faced so far in my life.
Read More
Indianapolis criminal defense attorney Robert Hammerle gives us his take on "Avatar: The Way of Water" and "She Said."
Read More
On Jan. 26, 2023, the legal community celebrated the installation of the 55th president of the Indianapolis Bar Foundation, Elisabeth Edwards. The following is the address she gave to the nearly 200 members, family and friends in attendance.
Read More
Photos from IndyBar events in January 2023.
Read More
Legal professionals are active community volunteers, so it's likely IndyBar members know of local law-related organizations that could benefit from a $35,000 grant from the Indianapolis Bar Foundation.
Read More
Want to learn more about effective and efficient billing methods and alternatives? Several free webinars are available online 24/7 from IndyBar.
Read More
Every interaction a law firm has with a client is a marketing opportunity, a chance to cement your value as a service provider. And there's actually no better place to solidify that relationship than through your invoicing.
Read More