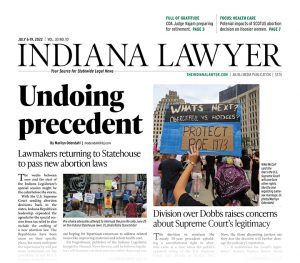 JULY 6-19, 2022
In what seemed to come as a shock but not a surprise, the U.S. Supreme Court voted last month to overturn Roe v. Wade and send the question of abortion to the states. Indiana Lawyer senior reporter Marilyn Odendahl breaks down what the ruling in Dobbs v. Jackson Women's Health Organization could mean in Indiana, and how it might affect the public's perception of the high court. Meanwhile in the Health Care Focus, IL reporter Katie Stancombe examines how the abortion ruling could impact pregnant Hoosier women. And in Indiana-specific news, IL managing editor reports on a major rule change that now allows all Hoosier lawyers to earn their CLE virtually. Read those stories and more in the July 6-19, 2022, issue of Indiana Lawyer.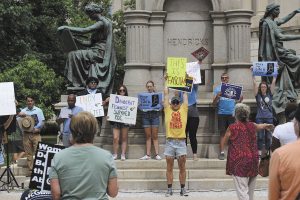 The weeks between now and the start of the Indiana Legislature's special session might be the calm before the storm. With the U.S. Supreme Court sending abortion decisions back to the states, Indiana Republican leadership expanded the agenda for the special session from tax relief to also include the crafting of a new abortion law.
Read More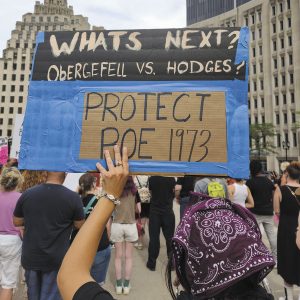 The decision to overturn the nearly 50-year precedent upholding a constitutional right to abortion came at a time when the public's approval rating of the U.S. Supreme Court was already at historic low.
Read More
The recent red strikethroughs scattered throughout the three-page Indiana Supreme Court order amending Admission and Discipline Rules 28 and 29 will impact all Hoosier lawyers and judges.On June 6, the Supreme Court permanently amended continuing legal education rules to lift limits on distance education.
Read More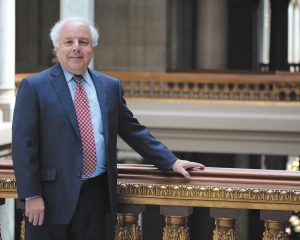 Court of Appeals of Indiana Judge Edward Najam recently sat down with Indiana Lawyer to reminisce about his lengthy judicial and legal career ahead of his retirement this summer.
Read More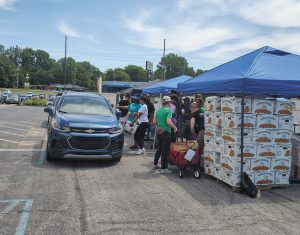 By midmorning on a sunny June 24, the tents were pitched around the parking lot located on the east side of Indianapolis, the folding tables were overloaded with food and household items, and dance music was thumping from the DJ's sound system. The work was being done as part of the Reunification Month Community Event in Indianapolis, which celebrates the parents who have been able to overcome their struggles and regain custody of their children.
Read More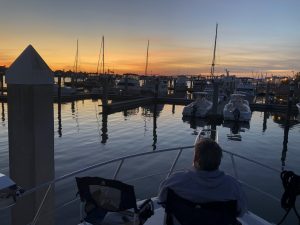 Many things have happened to seafaring attorneys Ann Marie Waldron and Mike Simmons since they first set sail on their yearslong tour of the American waterways.
Read More
Read Indiana appellate court decisions from the most recent reporting period.
Read More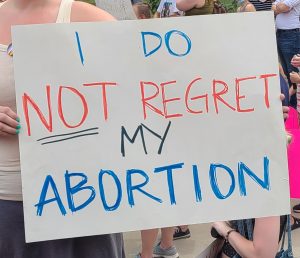 Indiana lawmakers plan to convene for a special session on July 25 to address abortion. Meanwhile, Hoosier health care providers and attorneys are scrambling to answer questions about where they fit into the mix and what it will mean to be compliant in a landscape without Roe v. Wade.
Read More
Many businesses still rely on legacy technology systems that operate as silos, including those within the health care industry. Enterprise resource planning (ERP) providers offer to replace the silos with a suite of integrated software applications that collect, store, manage and interpret data from business activities across departments and business units.
Read More
As of March 18, certain out-of-state health care professionals will find it easier to obtain licenses and certifications to practice in Indiana. The new credentialing standards set forth in Indiana Code § 25-1-21 (the Reciprocity Statute) apply broadly to health care professionals, except for social workers, marriage and family therapists, mental health counselors, addiction counselors and clinical addiction counselors, and respiratory care practitioners.
Read More
As an Indiana state senator and attorney, I pride myself on listening to my constituents and making decisions about policy based on evidence and sound reasoning — not political expediency and misleading sound bites. This is why I voted against House Bill 1300, which targeted charitable, not-for-profit organizations that help Hoosiers who cannot afford bail, and why I support The Bail Project and the ACLU of Indiana's recently filed lawsuit against the Indiana Department of Insurance.
Read More
What can eliminating hurry mean for your practice? Here is what eliminating hurry does not mean: providing terrible customer service; never having fun; working all the time; becoming a monk. But what it can mean is: making sure that you are committed to doing the task before you well; responding in a timely manner (but not in an immediate manner); fostering more substantive relationships with your colleagues; and having a better understanding of who you are and what you are capable of.
Read More
At Apple's Worldwide Developer Conference (WWDC) recently, iOS 16 was announced. There are lots of improvements coming this fall. Here are just a few that may help you in your practice.
Read More
Indianapolis criminal defense attorney Bob Hammerle gives us his take on "Jurassic World: Dominion" and "Elvis."
Read More
Read a summary of disciplinary actions handed down by the Indiana Supreme Court during the second quarter of 2022.
Read More
The Indianapolis Bar Association provides a number of amazing multitasking outlets for those of us that thrive on killing a number of birds with one stone.
Read More
The Indianapolis Bar Association has joined with the Indiana State Bar Association in support of the nomination of U.S. Magistrate Judge Doris L. Pryor to serve as a judge on the U.S. Court of Appeals for the 7th Circuit.
Read More
The nomination period has begun for the 2023 Board of Directors of the Indianapolis Bar Association, and Holly Wanzer of Wanzer Edwards PC has been appointed to chair the effort.
Read More
It was very clear that IndyBar members were ready to get back together once again in person. A record 400 lawyers, judges and guests attended the Bench Bar Conference (presented by Wilson Kehoe Winingham) and inaugural In-House Counsel CLE Getaway (presented by Quarles & Brady LLP) from June 16-18 at the Omni Hotel in Louisville.
Read More
We all know the American Rule by heart: "We hold these truths to be self-evident, that all men are created equal, that they are endowed by their Creator with certain unalienable Rights, that among these are Life, Liberty and the pursuit of Happiness." Yes, but no. We're referring to the other American Rule. The one that "requires the parties to pay their own attorney fees absent an agreement, statute or rule to the contrary."
Read More
To recognize the accomplishments of female attorneys in central Indiana, the IndyBar's Women and the Law Division presents the Antoinette Dakin Leach Award.
Read More
Save your seat in a private focus room, a meeting room or even the IndyBarHQ Education Center! IndyBar members can make reservations for both complimentary and paid spaces at IndyBarHQ (140 N. Illinois St.) quickly and easily using the online reservation platform, Skedda, and you can book now at indybar.org/renthq!
Read More