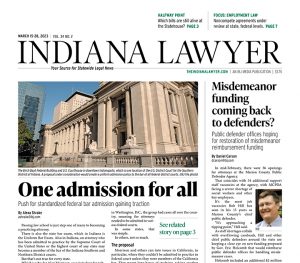 MARCH 15-28, 2023
You've heard of the Uniform Bar Exam, but what about the "Bar of the District Court for the United States"? In our lead story for this issue, Indiana Lawyer reporter Alexa Shrake reports on a movement to standardize bar admission at the federal court level. Meanwhile, at the state level, the Indiana Legislature has hit the halfway point of the 2023 legislative session. We have a look at which bills survived the first half of session, and which will need to be resurrected to become law. And in the Employment Law Focus, new IL managing editor Daniel Carson dives into the federal and state movements against noncompete agreements. Read those stories and more in the March 15-28, 2023, issue of Indiana Lawyer.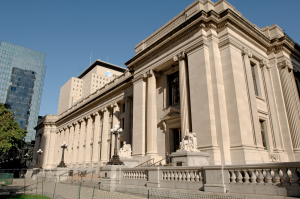 A proposal submitted to the Judicial Conference's Committee on Rules of Practice and Procedure last month provides for the creation of a "Bar of the District Court for the United States."
Read More
As staff shortages collide with overflowing caseloads, chief public defenders around the state are keeping a close eye on new funding proposed by Gov. Eric Holcomb that would reimburse public defender offices for handling misdemeanor cases.
Read More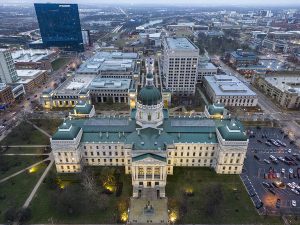 Here is an update on key legislation affecting not only lawyers, but all Hoosiers statewide. Updates are as of March 10.
Read More
The American Bar Association Section of Legal Education and Admissions to the Bar recently released pass rates for first-time test takers in 2022, showing a 9 percentage point drop from 2020 and a slightly smaller decline from 2019 before the pandemic.
Read More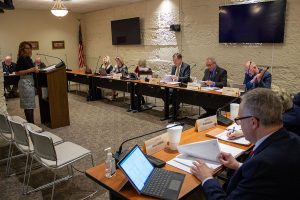 As it stands now, the pay to show up for jury selection is $15 per day. Those chosen to serve on a jury earn $40 per day, which comes out to $5 an hour for an eight-hour day. Legislation making its way through the Statehouse would double that pay.
Read More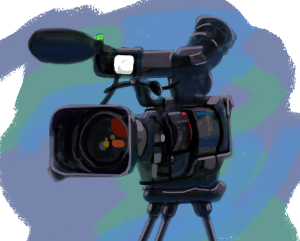 After decades of pilot projects and repeated denials, a rule change effective May 1 will enable requests to become reality: cameras in Indiana trial courtrooms.
Read More
Read Indiana appellate court decisions for the most recent reporting period.
Read More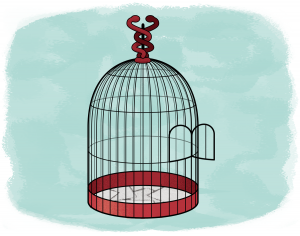 Noncompete agreements are taking center stage in the Indiana Statehouse and on the federal level this year.
Read More
Employees whose requests for work-from-home accommodations were previously denied as unreasonable pushed back after the pandemic, citing the ability to perform job functions at home as well as — or in some cases better than — in the office.
Read More
Federal laws passed at the close of 2022 have enhanced the rights of pregnant and breastfeeding workers.
Read More
What should employers do with any noncompete provisions they currently have in their employment contracts?
Read More
Employees who feel they've been "singled out" for termination or other workplace discipline are prime candidates to become plaintiffs in an employment discrimination suit. But inconsistent discipline — even discharge — isn't necessarily unlawful.
Read More
Indiana's laissez faire approach to employers makes our state a business-friendly place to operate. However, in recent years, our neighboring states have enacted laws that mandate greater benefits and protections than those available to many Hoosier employees.
Read More
Religious entities enjoy constitutional and statutory exemptions from a variety of employment laws. Recent cases in Indiana and across the country are challenging the applicability and scope of these exemptions.
Read More
During the last legislative session, the Indiana Worker's Compensation Act received several updates, most of which have taken effect. This article highlights the changes made to the act and the date the amendments are effective.
Read More
From their seats in the Kathleen and Ann DeLaney Moot Court Room, admitted students look to the front of the room where they see the portraits of four trailblazing alumnae who have made indelible marks on the judiciary.
Read More
Indianapolis criminal defense attorney Robert Hammerle gives us his take on "To Leslie" and "M3GAN."
Read More
Winds of change swirl often; however, certain "evolutionary gusts" seem particularly persistent right now.
Read More
We have all heard about the dire shortage of rural attorneys. While many are calling for new government programs or top-down fixes, the solution may be something much simpler, private and market driven.
Read More
The IndyBar Foundation Visibility Committee is excited to announce some upcoming events.
Read More
Law firms have traditionally extended credit to clients by billing in arrears. But let's be honest: That's not a client-facing model.
Read More